The Itinerary
Trip Dates: 27 June 2021 - 1 July 2021 (4 nights)
Destination Status:
Green
Flights: Club Europe, British Airways - 36,000 avios + £100 taxes + American Express Companion Voucher
Car Hire: Ford Fiesta, Avis - £69 
Hotel: Superior Room, Mercure St. Julian's Malta - £276 (£69/night)
How to get there (and back)
With the UK's ever changing traffic light system for international travel, the decision to go to Malta was pretty last minute having originally booked to go to Marrakech, before switching to Porto (and watching Portugal go on to the amber list). At the time of booking,
British Airways
(
www.ba.com
) was only operating between Heathrow and Malta, twice a week on Thursdays and Sundays. Since then, they have moved to flying daily from Friday to Wednesday and twice daily on Thursdays.
Our outbound flight was scheduled to depart Heathrow at 07:40 in the morning and got us to Malta for 11:55. Our return flight was scheduled to depart Malta at 14:40 and got us back to London for 16:55. The outbound flight was well scheduled for maximising time in Malta but, if given the choice, I would've chosen a later return flight to squeeze in a few more activities before coming home. 
For these flights, I opted to use British Airways Avios and an American Express Companion Voucher as cash prices were being quoted for almost £400 return, per person, for Club Europe, British Airways' business class product. The flights cost 36,000 avios + £100 in taxes - which felt like an amazing deal, especially when taking into consideration the additional cost of COVID testing. You can read about the COVID tests for this trip at the end of the report.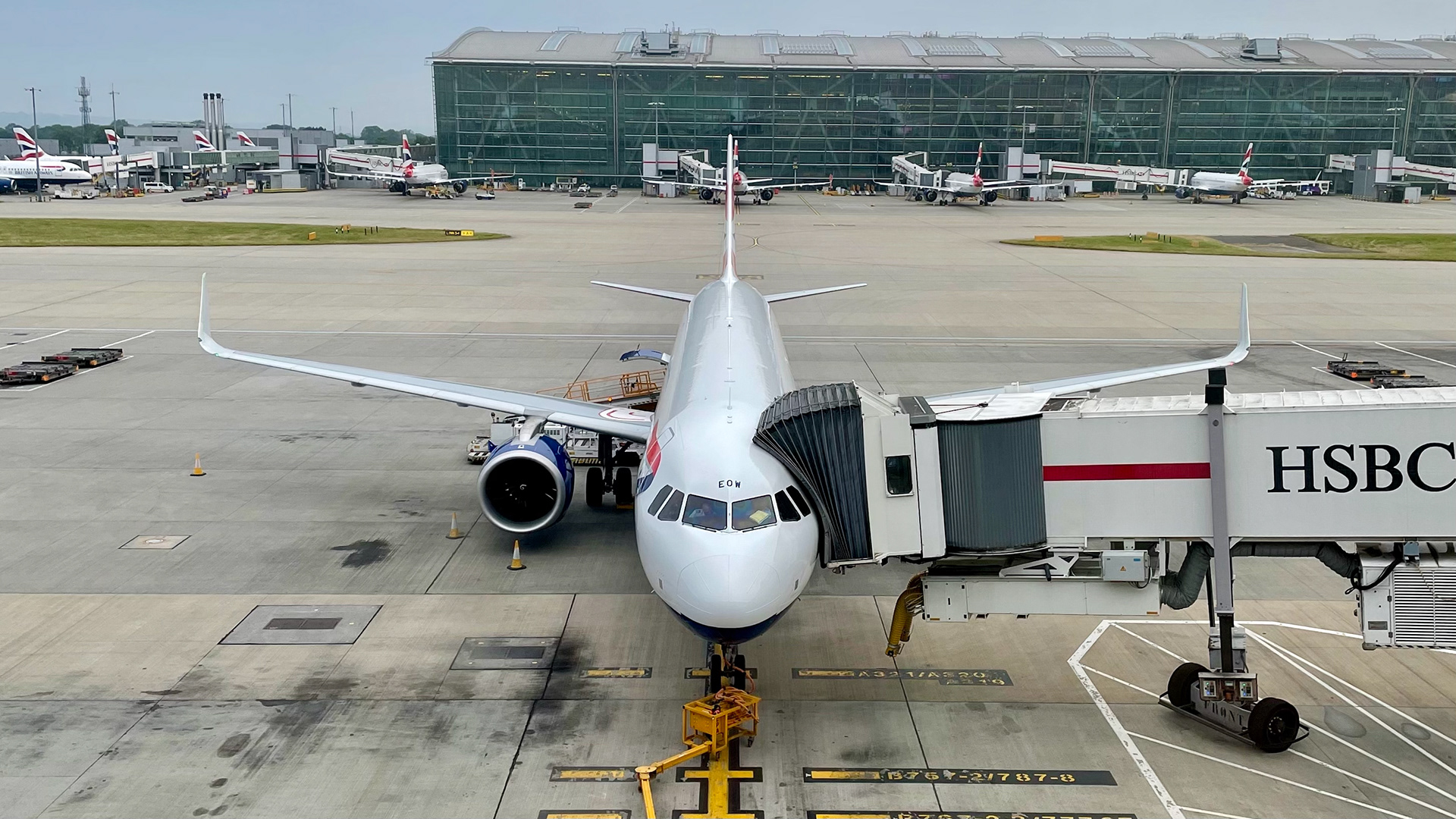 How to get around
As a small island nation, Malta doesn't have a rail network. Instead, the country has a network of public buses that run to pretty much everywhere and anywhere you can think of. Whilst it is inexpensive, the buses can be busy at times and given the ongoing risks around COVID and to give us more flexibility, we opted to hire a car instead. 
Driving in Malta is different to the rest of Europe - they have right-hand drive cars, on the left of the road, just like here in the UK. This was a relief because as much as I have driving experience in Europe, Malta has some of the narrowest streets through towns and cities than anywhere else.
Car hire, on the whole, was reasonably priced with 4 days car hire with
Avis
(
www.avis.co.uk
) setting us back £69 for a small Ford Fiesta. The usual collision damage waiver (CDW) insurance was offered at the counter but I declined as usual as I have alternative pre-arranged cover which a lot cheaper. One thing that I did get wrong this time was not fuelling up before returning car. I'd cut the car return pretty fine with the plans we'd made for the morning and decided not to refuel based on the rates displayed on the car hire form being pretty reasonable. Whilst the car was only half empty when returned, I hadn't foreseen how much fuel Avis would say was needed to fill the tank - needless to say, the Ford Fiesta had a tank that was bigger than I'd expected...
Where to stay
As an Accor Live Limitless (ALL) Gold member, I try to stay at one of their properties (try being the key word!). In Malta, there is only one Accor property - the
Mercure St. Julian's Malta
(
www.all.accor.com
), which is where we stayed for the duration of our 4-night trip. Located about 20 minutes away from Malta's Luqa airport in St. Julian's, the new urban, 4* hotel opened in September 2020 and boasts a rooftop pool. It is within walking distance of 100's of bars and restaurants, including those lining the nearest bay, Spinola Bay, which is home to traditional fishing boats. 
The hotel is stylish and contemporary and spans the entirety of the hotel from the lobby and public spaces through to the 113 guest rooms. The rooms are spacious and more than comfortable for two people sharing. Whilst the hotel was new, we couldn't help but notice that the hotel had only recently opened as there was still a bit of snagging to be done, including a plug socket that didn't quite match the size of a standard plug(!), but there were plenty of sockets in the room. 
A superior, middle of the range, double room for two people sharing cost us £69/€81 per night. There are other room types include rooms with balconies and a suite with a large terrace area. 
The hotel offers complimentary, underground parking which was great considering the fact we'd hired a car for our trip. Driving into the underground car park required some precision manoeuvres as the turns are extremely tight!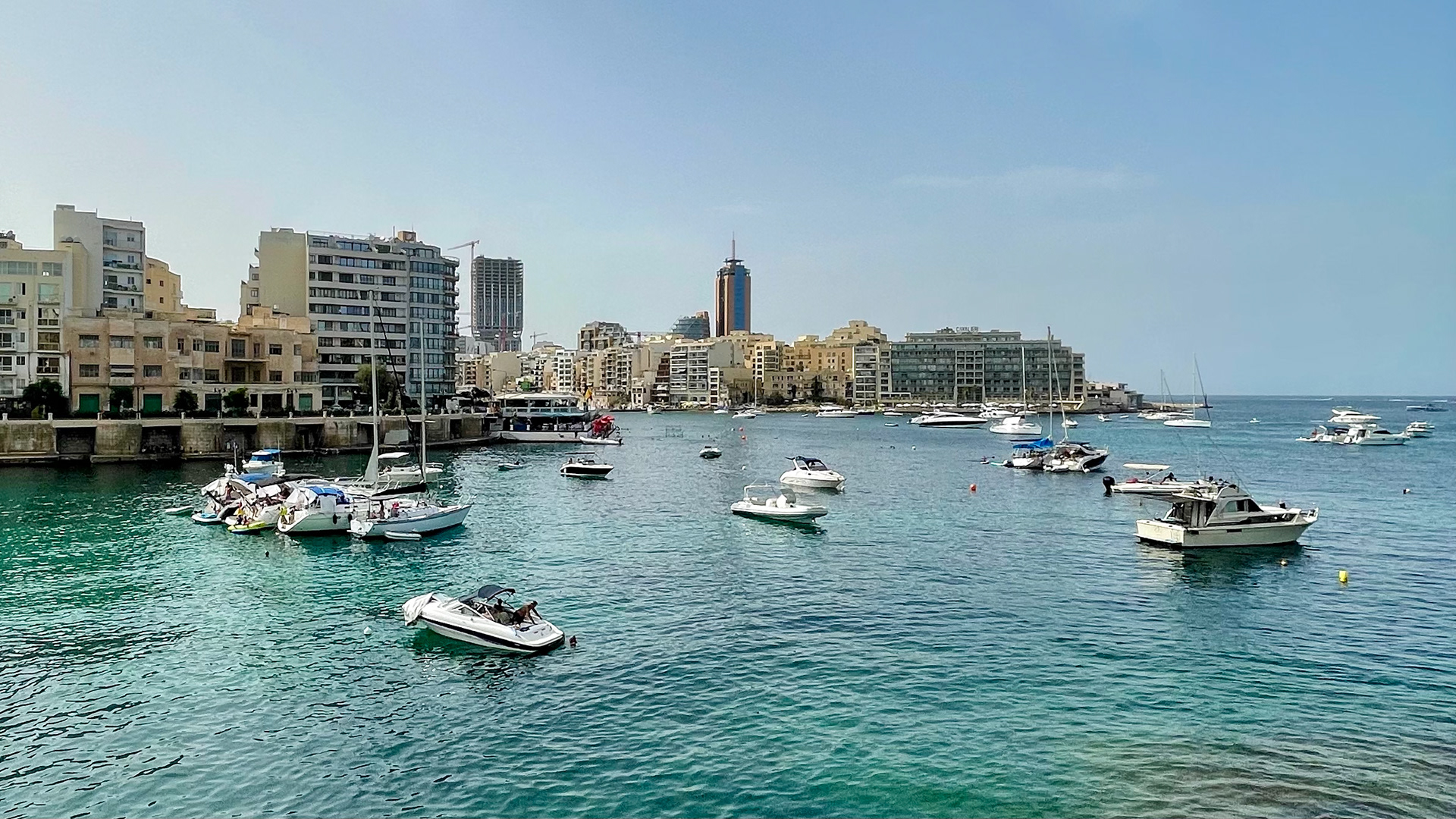 Places to eat and drink
Manakis 
Greek, Mediterranean  |  Address:  139 Spinola Road, St. Julian's, Malta  |  Pricing: ££-£££  
A Greek taverna situated along the Spinola Bay promenade,
Manakis
(
www.manakis.com.mt
) was a great place to stop for a quick bite after arriving in St. Julian's. We enjoyed light lunch of authentic and delicious Greek speciality small plates alongside cocktails whilst soaking up the afternoon sunshine in their beautiful harbour-side location. The menu is moderately priced but reasonable given the location. 
Gululu
Maltese, Mediterranean  |  Address: 133 Spinola Road, St. Julian's, Malta  |  Pricing: ££-£££  
Located next to Manakis is
Gululu
(
www.gululu.com.mt
), the sister restaurant serving up authentic Maltese cuisine. We had originally wanted to grab lunch here instead of at Manakis but, instead, enjoyed a dinner of fresh grilled seafood (take your pick from the day's catch!) before heading out to the bars nearby. 
Kantina Café
Café  |  Address: St. John's Square, Valletta, Malta  |  Pricing: ££
Kantina
Café is a family run café in the centre of the Maltese capital, Valletta, serving up fresh and light meals based on what's fresh from the markets each day - perfect for that walking tour pit stop. I went for an Octopus Salad and a smoothie whilst people watching on the square.
Tip: if you parked in the Floriana MCP and walked into Valletta, be sure to pick up a ticket if you spend €30 or more to either get free or discounted parking on exit. 
Italian, Mediterranean  |  Address: St. Joseph's Street, St. Julian's, Malta  |  ££-£££
Part of the trio of restaurants that is parented by San Giuliano,
Girasole
(
www.sangiulianorestaurant.com
) was where we ended up after not being able to get a table at the main restaurant. In a beautiful location overlooking Spinola Bay, the restaurant delivered some tasty food with some questionable cocktail making skills and mediocre service that needed polishing, which was disappointing. For example, one of us ordered a cocktail which was made with missing ingredients and this was met with some negative and unapologetic service from the staff. If it wasn't for the company we had that night, the negatives would've definitely ruined the meal. 
Bistro  |  Address: 64-65 Mensija Street, St. Julian's, Malta  |  ££
Probably my favourite of places for brunch and rightfully so as
Crust Bakery
is designed like a trend-worthy American institution for the travelling millennial. Serving up food all day long, with fresh juices, coffee in the morning and gin and cocktails in the evening, the staff top it off with friendly service and an amazing atmosphere. A must if you're ever in St. Julian's! They even serve brunch until late in case you're hungover ;) 
Fontanella Tea Garden
Bakery, Café  |  Address: 1 Bastion Street, Mdina, Malta  |  ££
A recommendation from Aaron's dad, the
Fontanella Tea Garden
(
www.fontanellateagarden.com.mt
) is nestled deep within the winding streets of Mdina, the walled ex-capital of Malta, and with a stunning view from it's raised terrace over the surrounding landscape. This lovely café serves everything from ice cream and their famous cakes to speciality snacks, such as traditional Maltese Toast and Ftira. A great place to stop, breathe, admire the view and grab a drink to quench that thirst on a hot day. 
Italian, Seafood  |  Address: Xaat is-sajjieda, Marsaxlokk, Malta  |  £££
With alfresco seating by the harbour in Marsaxlokk,
Capo Mulini
(
www.capo-mulini.com
) offers a range of Italian and seafood based dishes. Using some of the freshest seafood, the accompanying recipes create some of the tastiest dishes, including their fish antipasti sharer. One dish to watch out for is the seafood risotto, which contained a good helping of sand. Thankfully, the staff we're great and replaced Aaron's dish with grilled squid. 
Byblos 
Lebanese, Middle Eastern  |  Address: LABRANDA Riviera Hotel and Spa, Marfa Bay, Mellieha, Malta  |  ££-£££
Dinner at
Byblos
 (
www.byblosmalta.com
) was as authentic as you could get from a Lebanese restaurant that isn't in Lebanon. The restaurant is beautifully decorated with outdoor seating available for those warm evenings. The food was exceptional, tasty and plentiful. Aside from being short-staffed when we were there, and a mix up with the cocktail orders, the overall experience was absolutely amazing and the perfect finale to our trip.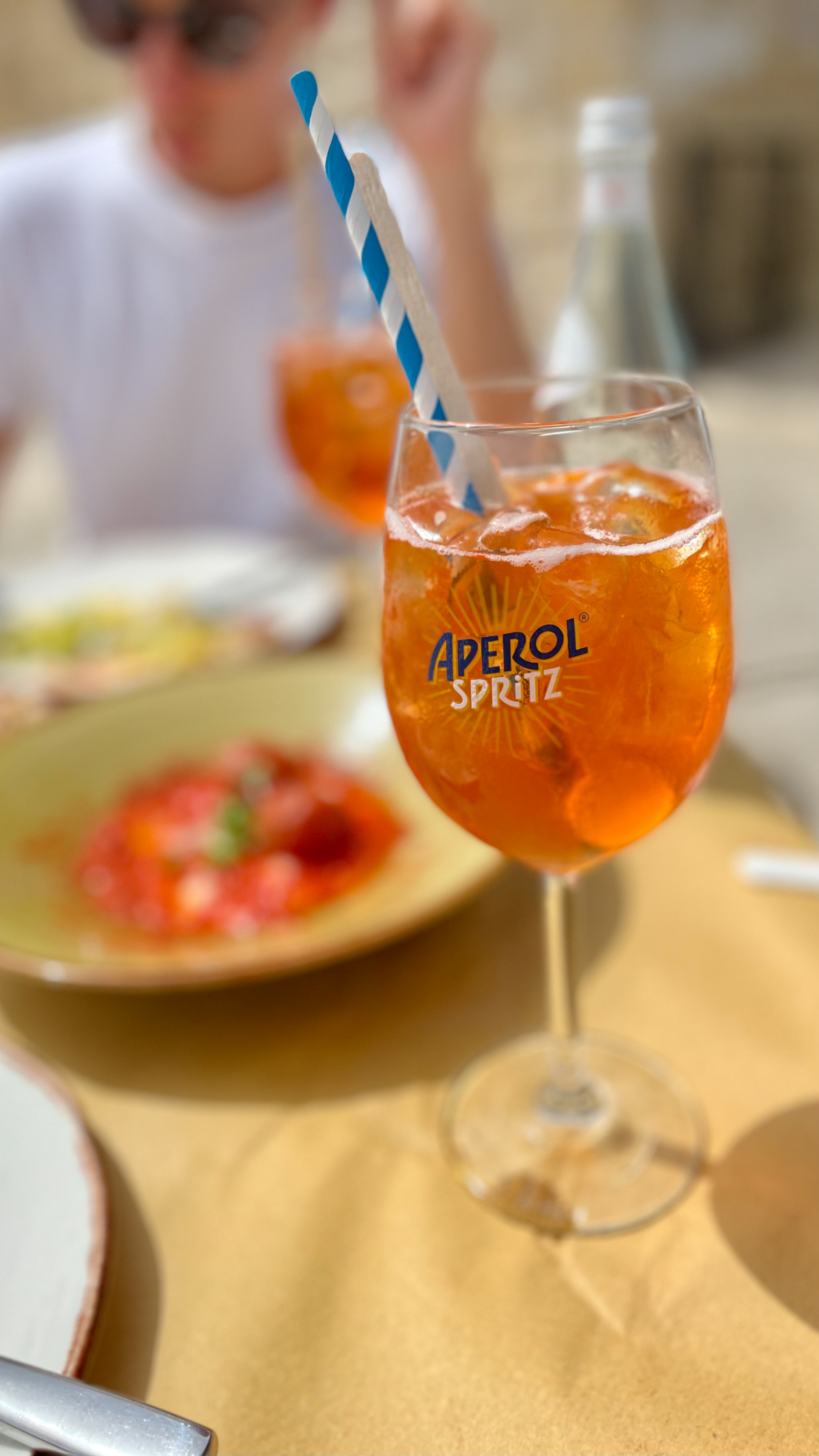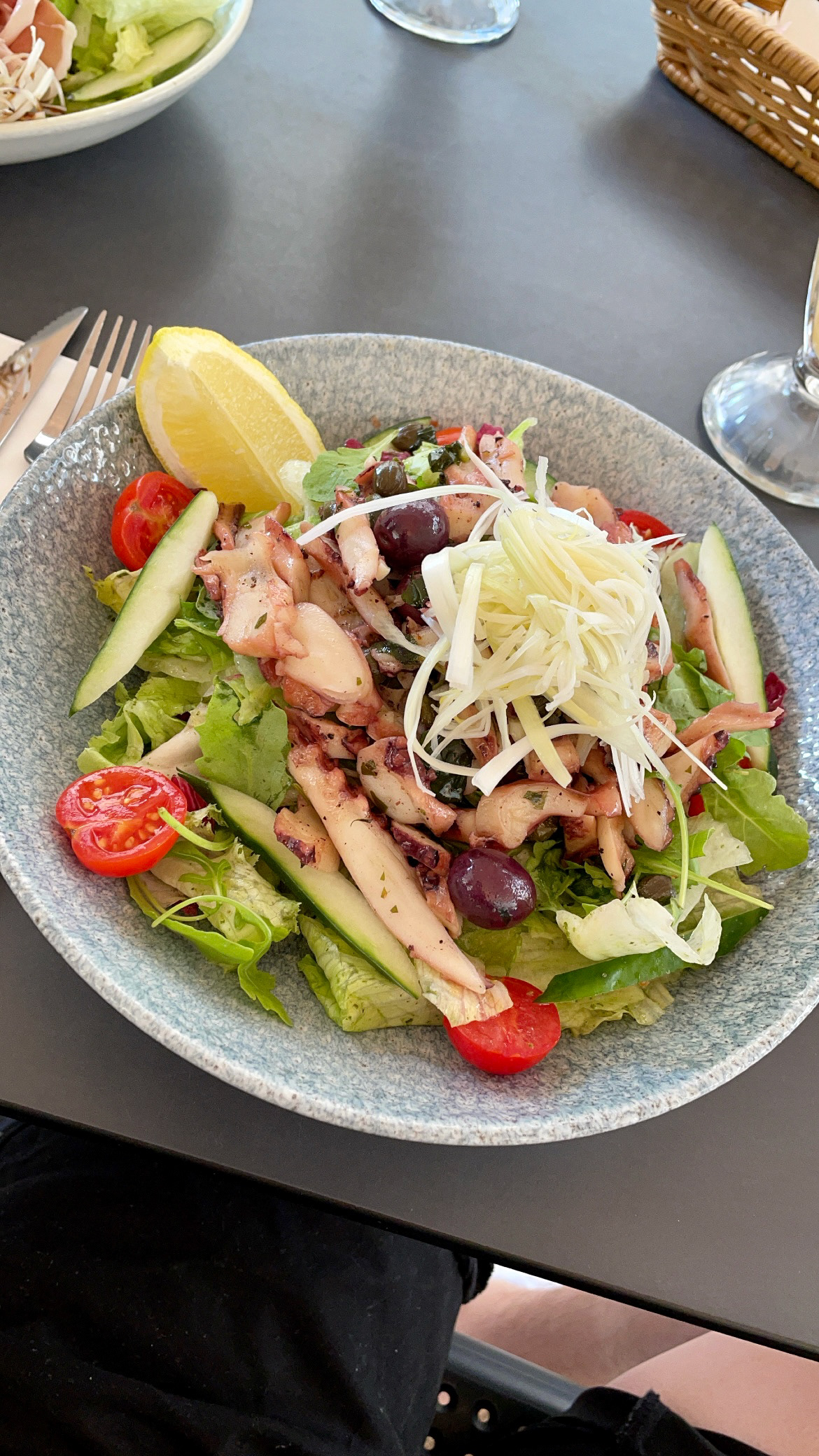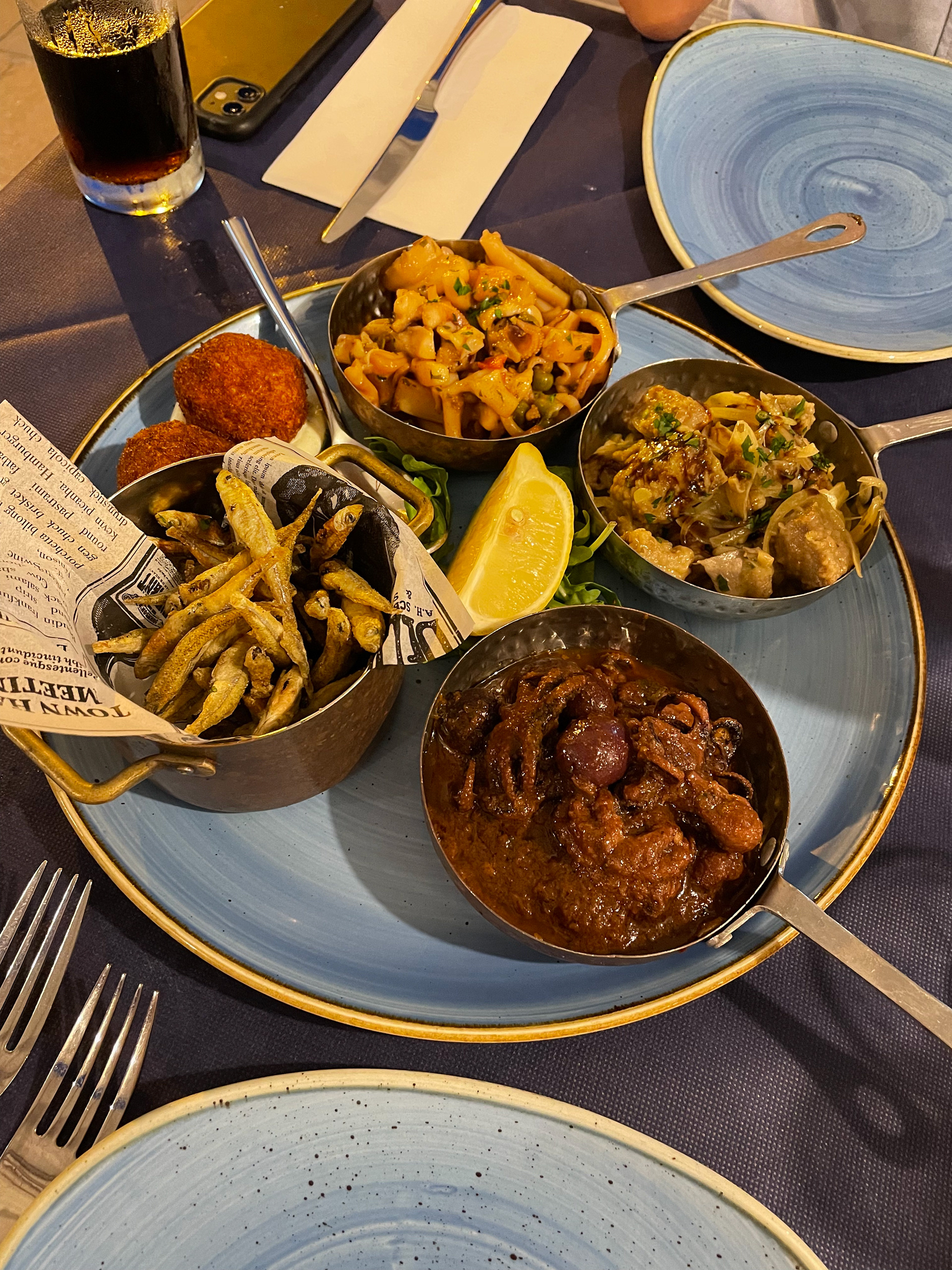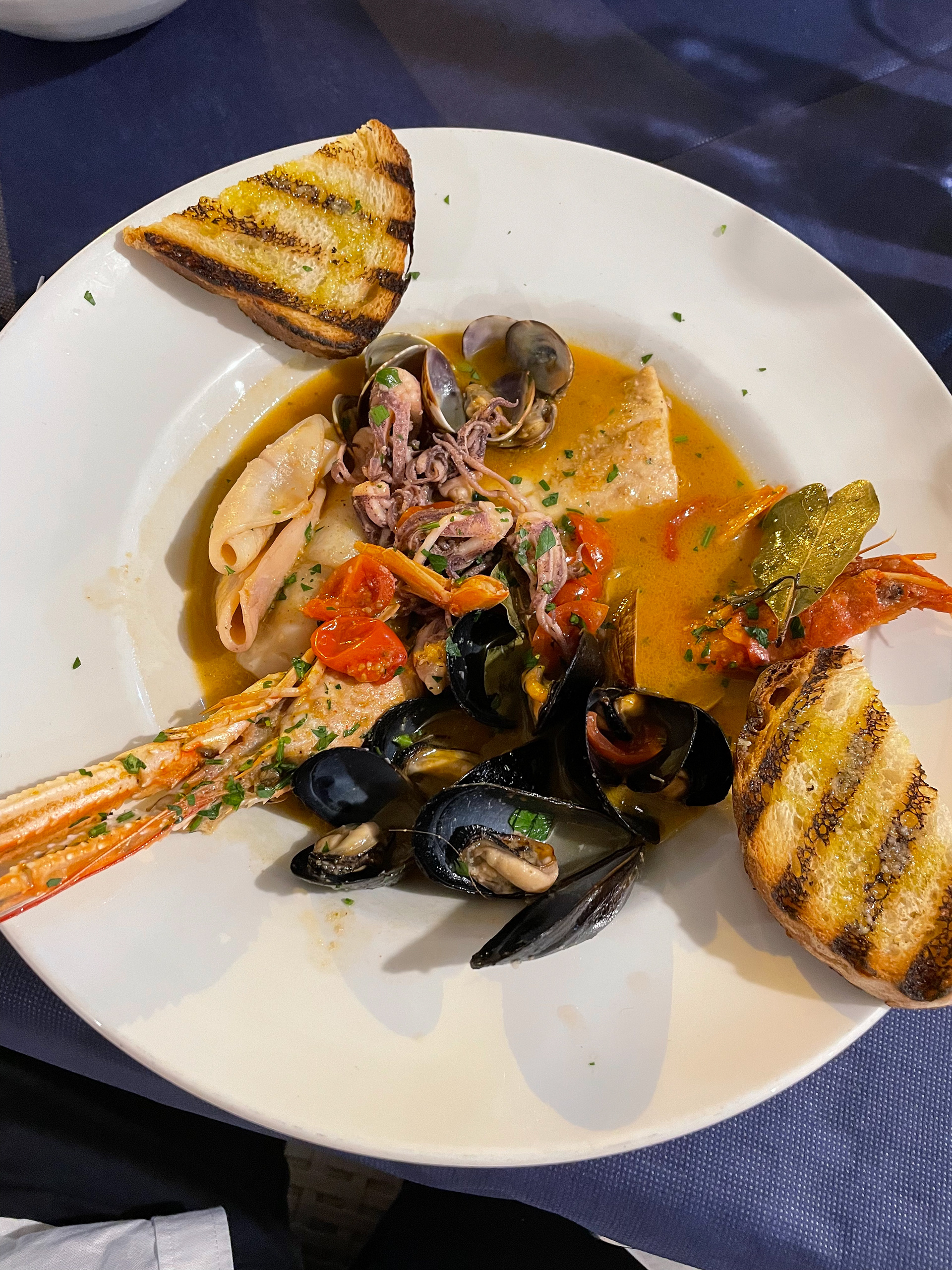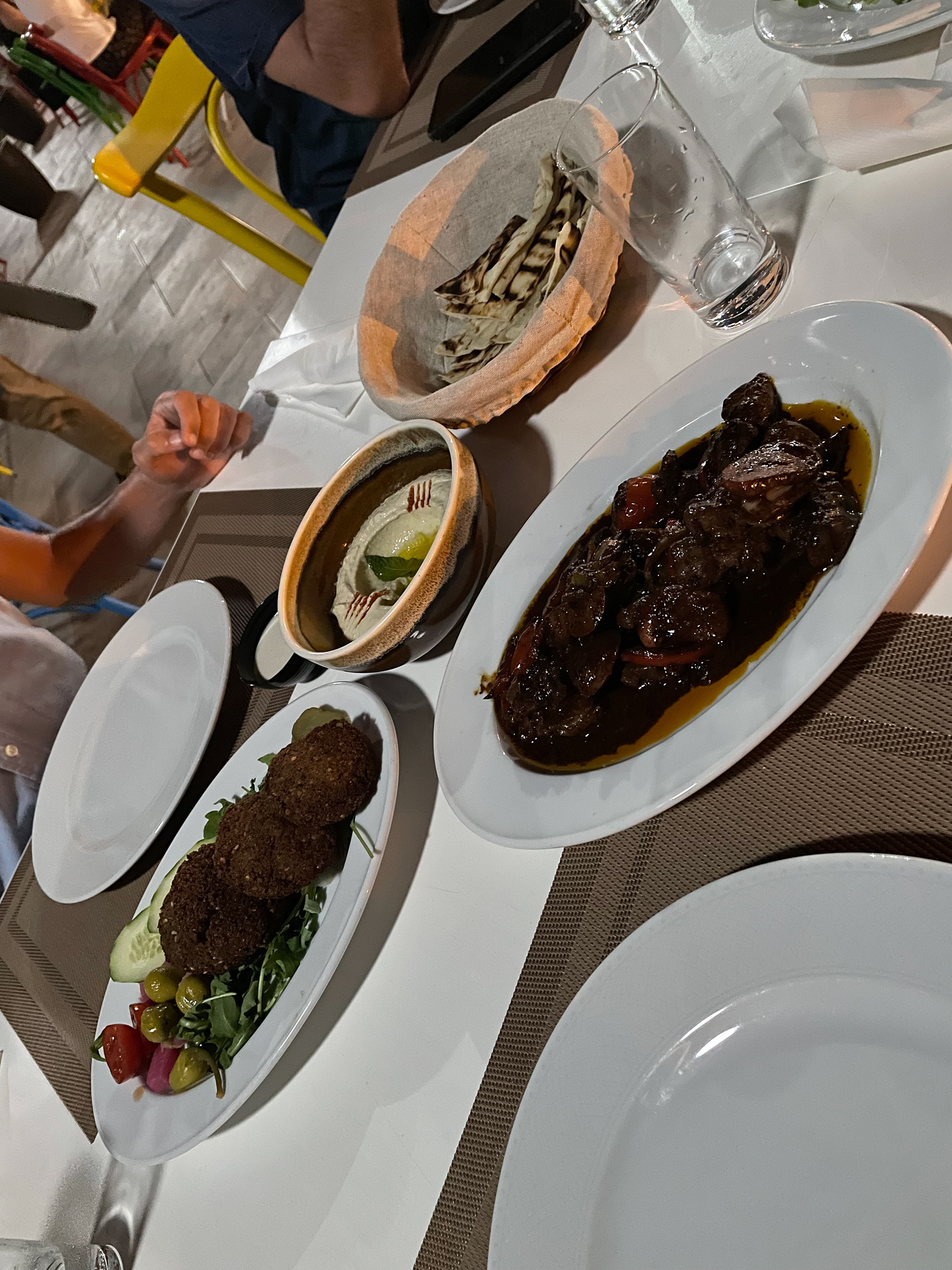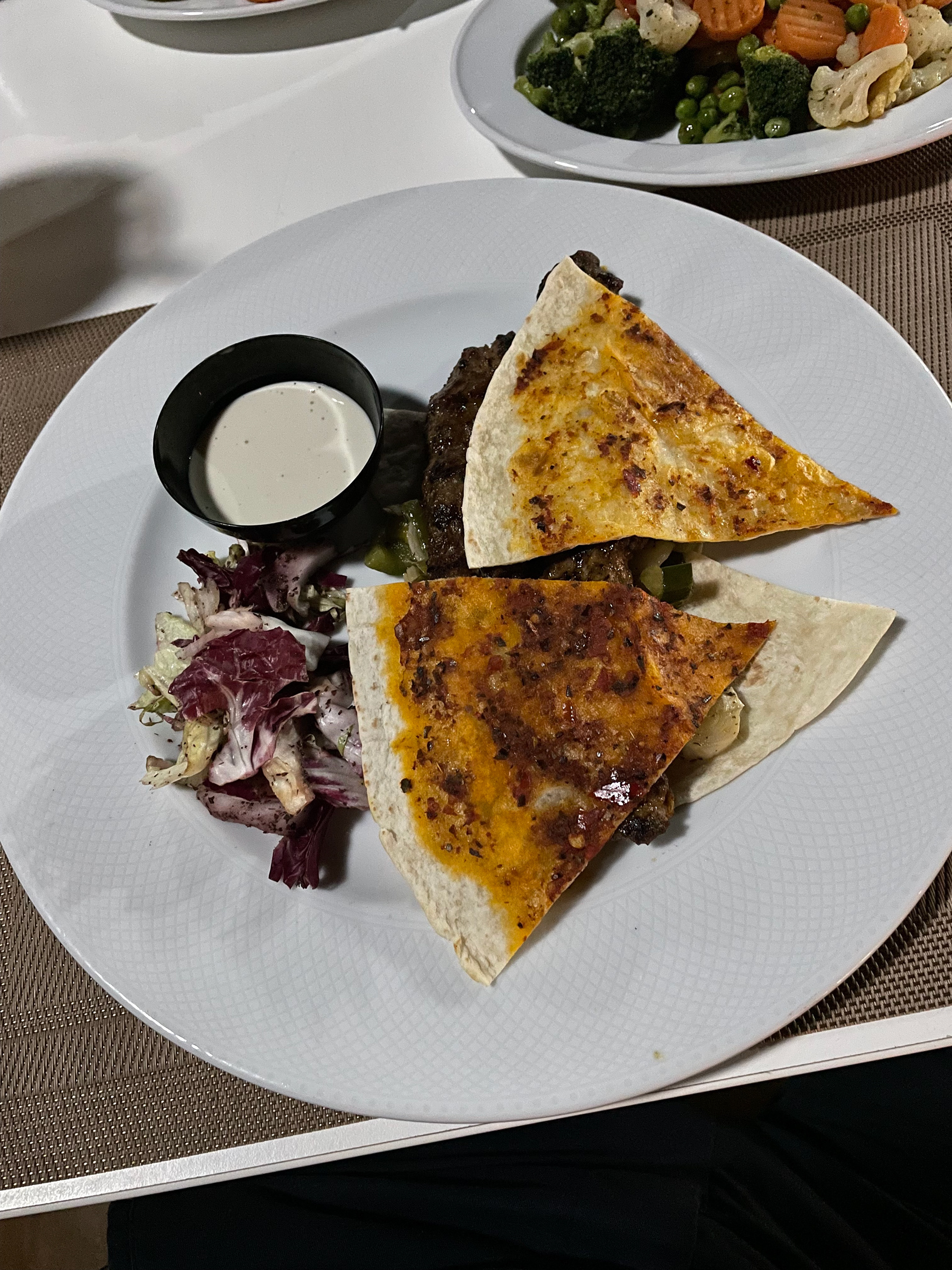 Places to go and things to do
St. Julian's
A beautiful sea-side town, there's not really much to do in St. Julian's apart from eat, drink, sleep and repeat! A definite contender for being the 'base of operations' for any trip to Malta.
Valletta
Surrounded by sea, the elegant capital of Malta is arguably one of the smallest in Europe. Old stone buildings line the streets that were forged back in the 16th century and you almost feel like you're stepping back in time, helping it earn UNESCO World Heritage site status. 
We spent the bulk of the day walking around the city, taking in the various historically and culturally significant sites - most of which are free. Parking in the
Floriana MCP
was easy and inexpensive (it cost us €3 after getting a validated ticket from
Kantina Café
) and highly recommended. After leaving the car, it was a short walk to reach the
Triton Fountain
located just outside of the city's main gate. 
As you enter the city's gates, you'll notice the modern, yet architecturally familiar, 
Parliament House
 building on the right. Designed by Renzo Piano, the building opened in 2015. Heading down
Republic Street
, which runs the length of the city, takes you past
St. John's Co-Cathedral
(a 16th century high baroque Cathedral), the
Statue of Queen Victoria
outside the National Library on Republic Square, and onto
St. George's Square
, 
which is surrounded by the Presidential Palace and other grand buildings. 
At the end of Republic Street, you'll find
Fort St. Elmo
- a fortification built in the 16th Century and best known for its role during the Great Siege of Malta in 1565. Now part of the
National War Museum
, it's well worth spending some time here to learn about the history of Malta. Entry is €10 per person. 
Heading South and along the coast from the Fort will lead you to the
Lower and Upper Barrakka Gardens
, which offer stunning views of the
Grand Harbour
.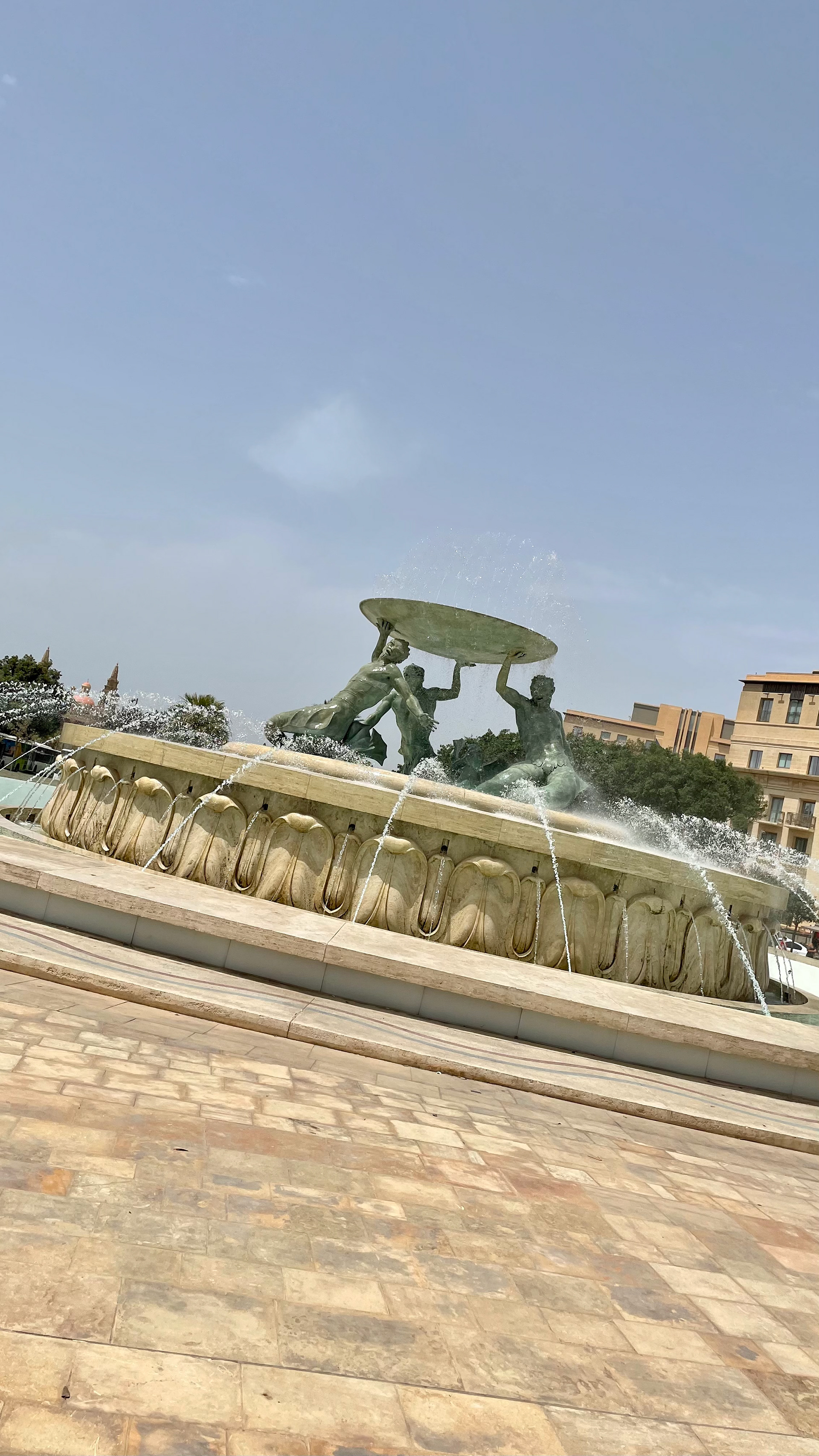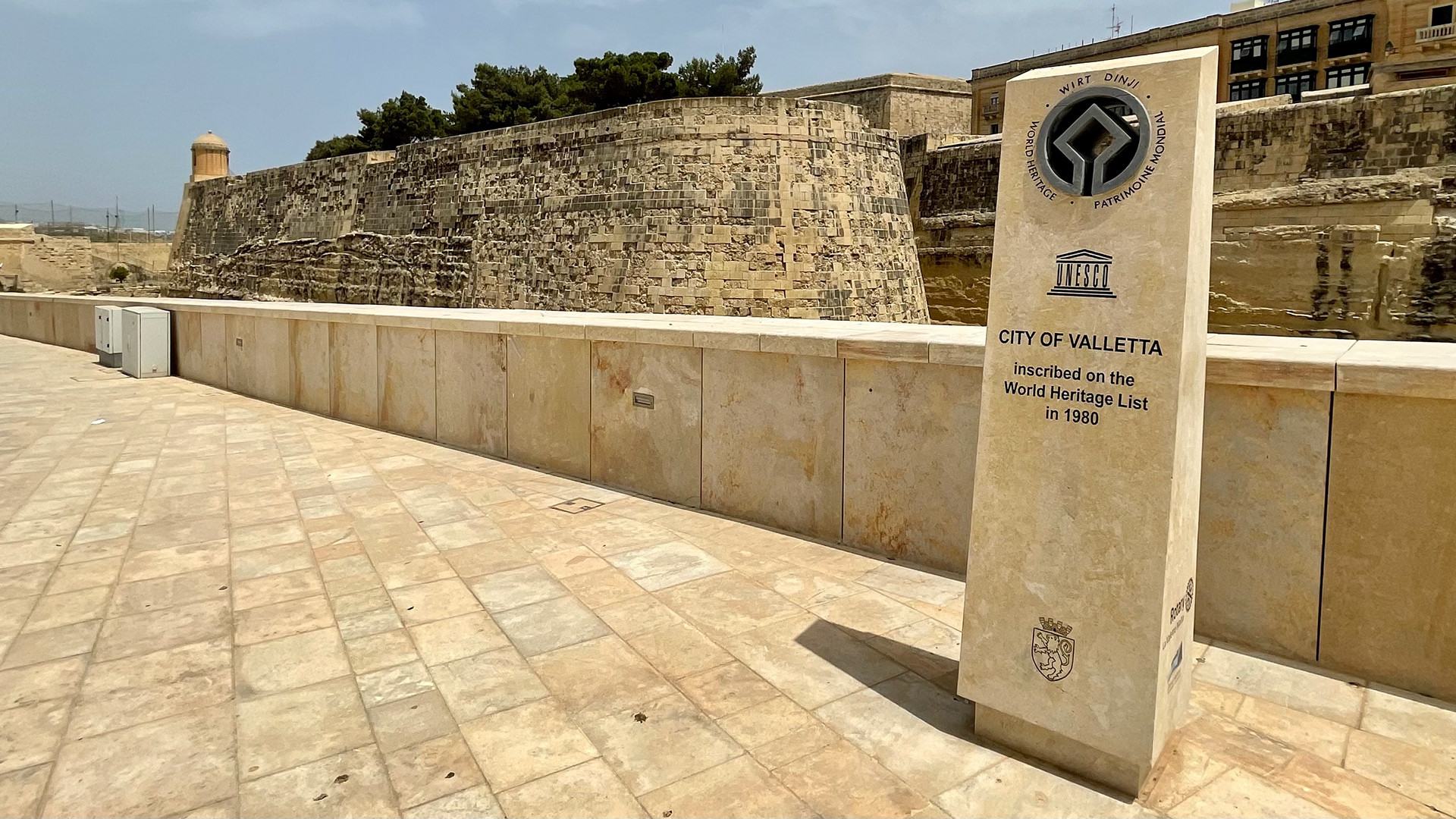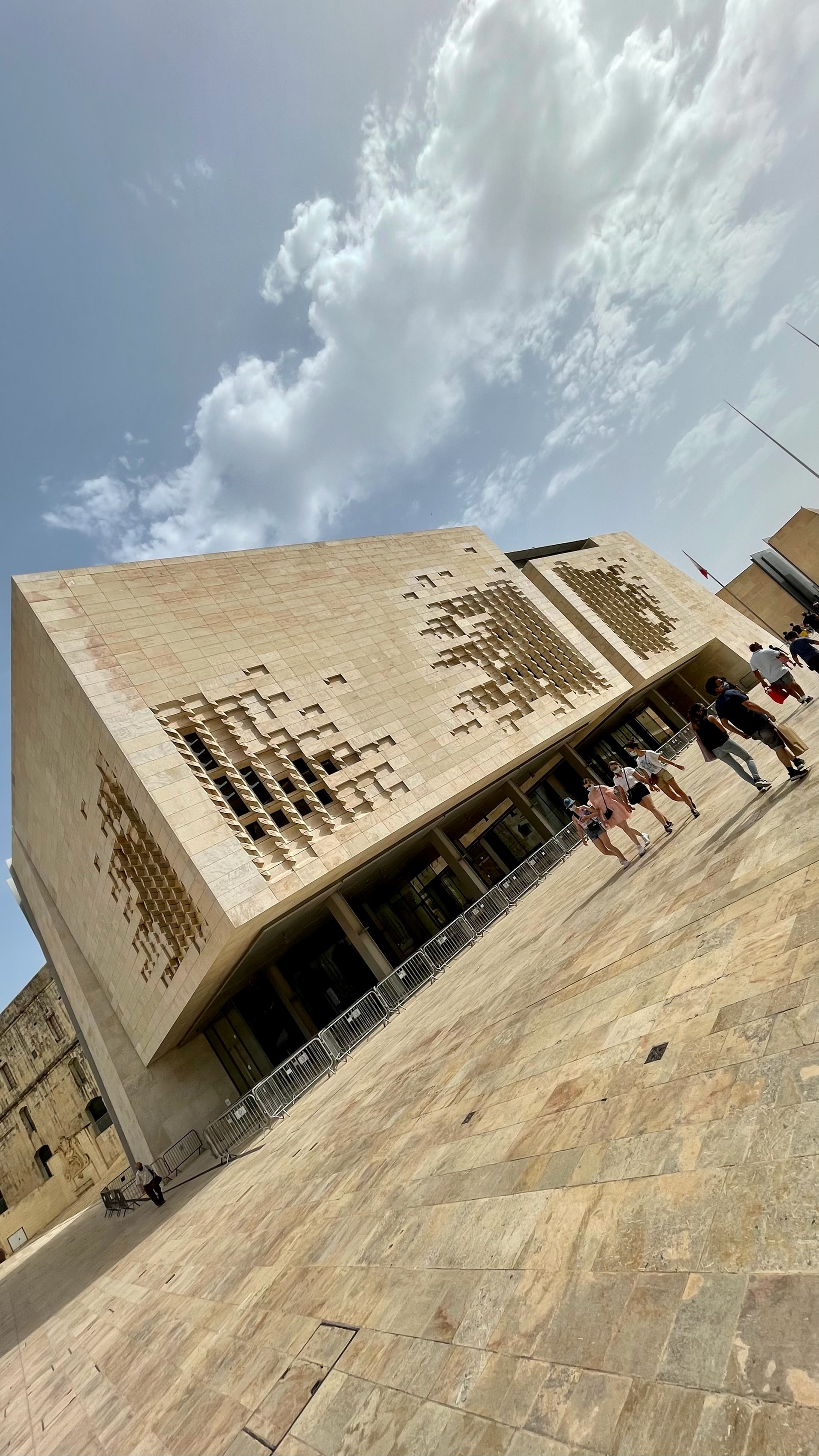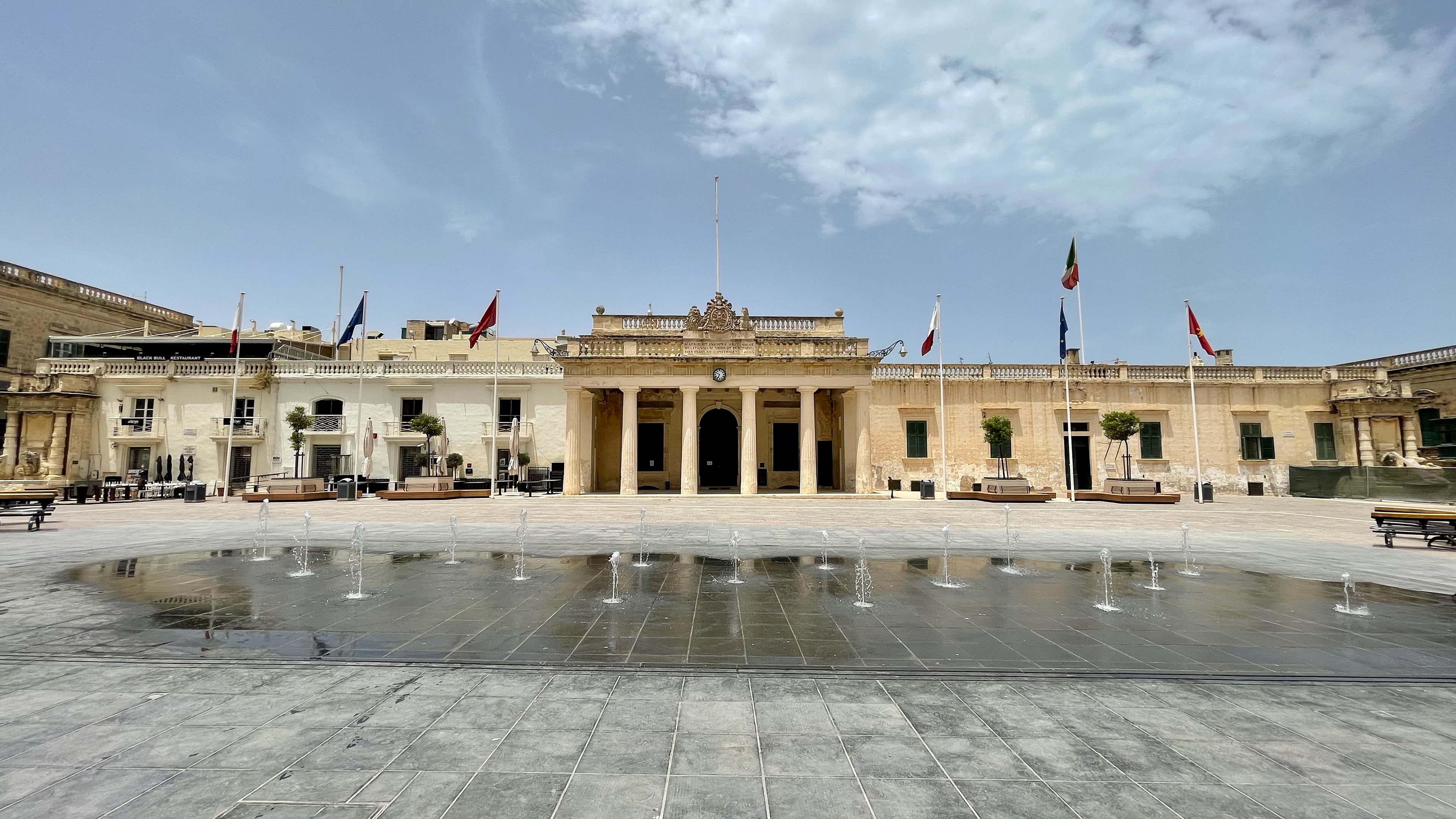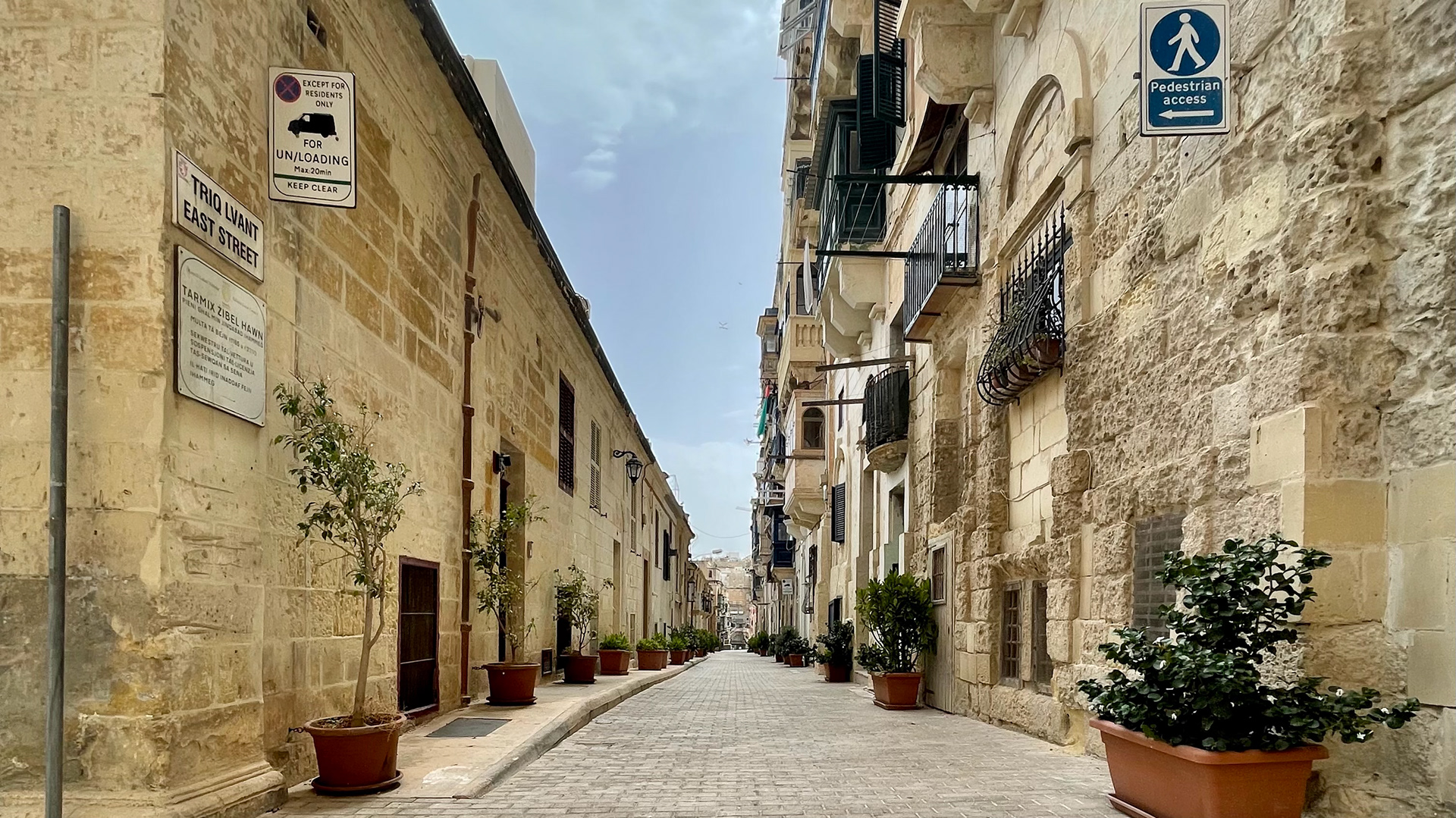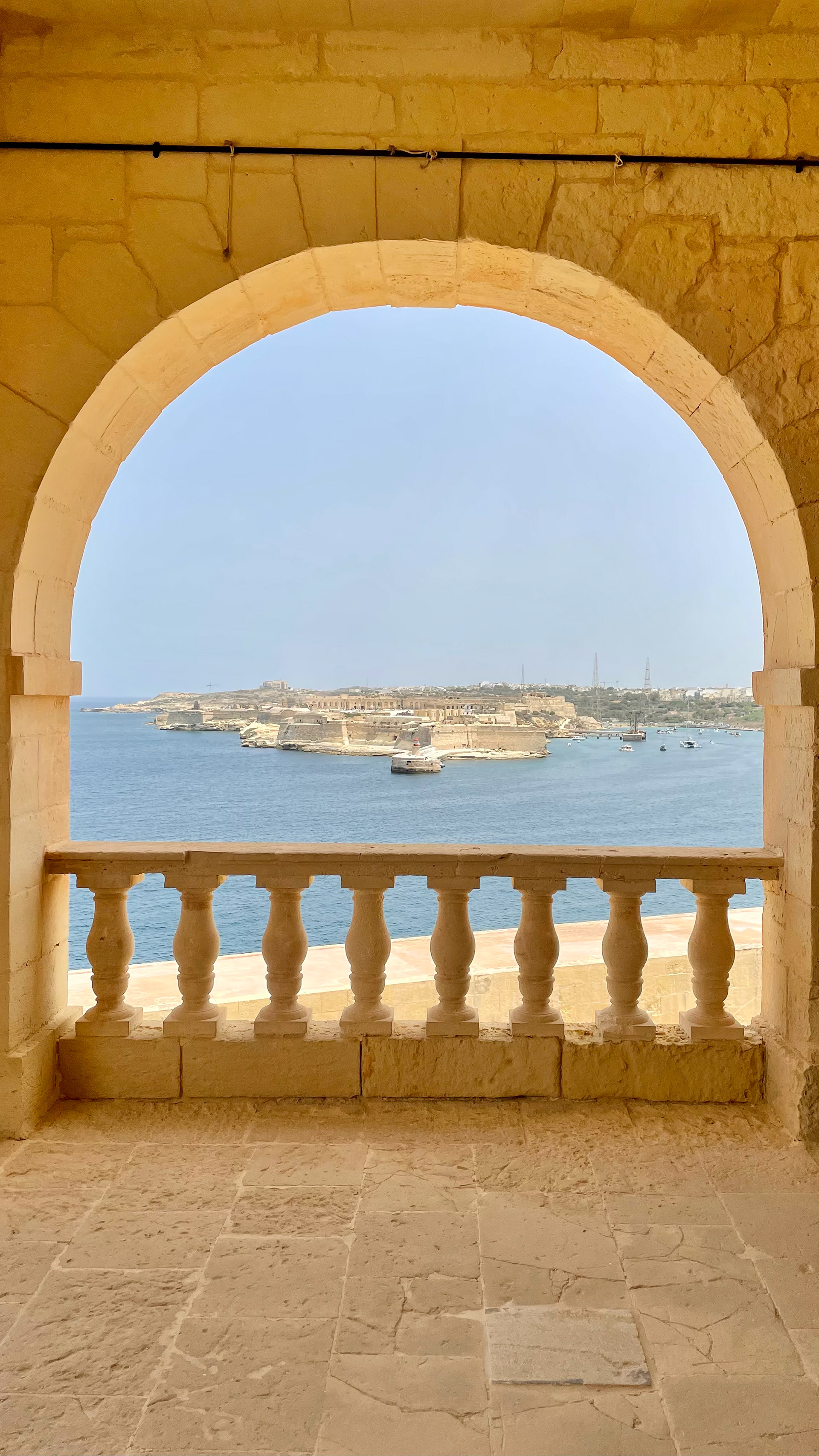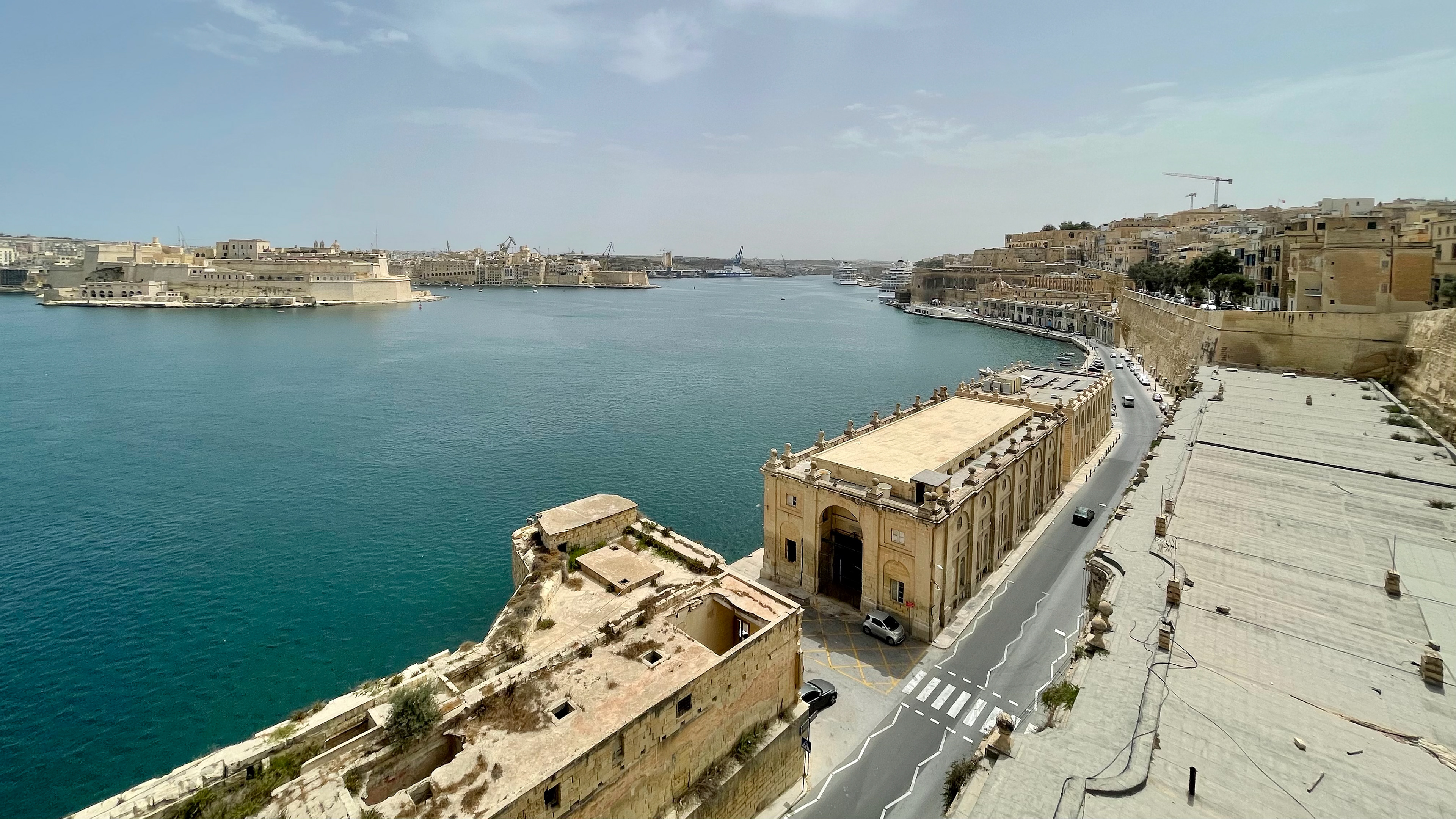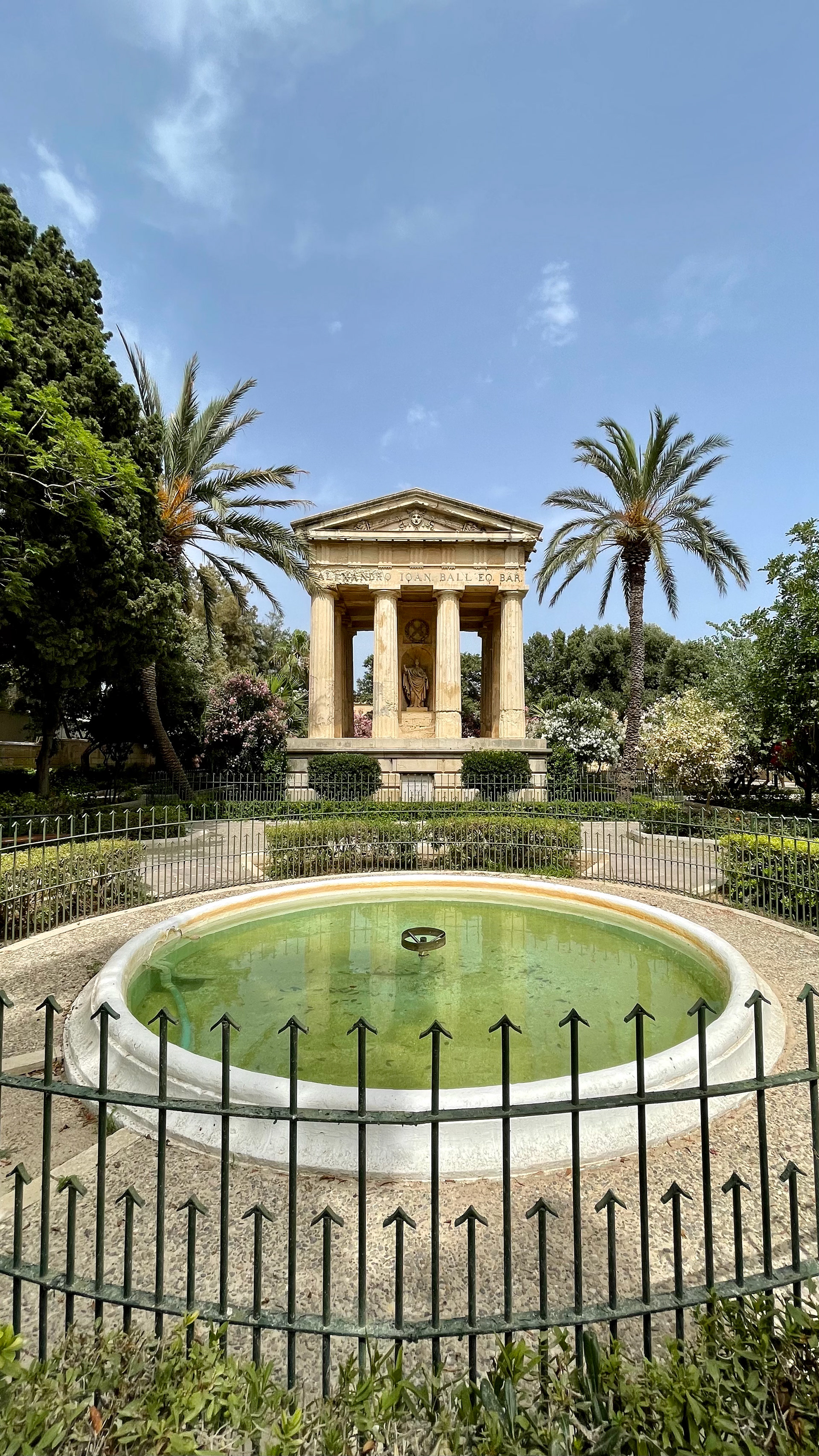 Mdina
Nicknamed the Silent City, it really was that when we visited Mdina, the medieval capital of Malta. Set on top of a hill, the golden stone buildings created a maze amongst narrow streets. Apart from admiring the odd building here and there, there's very little else to do other than eat and drink within the walls of the old city. 
Parking is free if you can find a spot near the bus station opposite the red telephone box. Heading into the city through it's main gate, you'll quickly find yourself being guided by inquisitiveness. Notable places to visit are
St. Roque's Chapel
and the
Fontanella Tea Garden
but you'll likely find something captivating around every corner.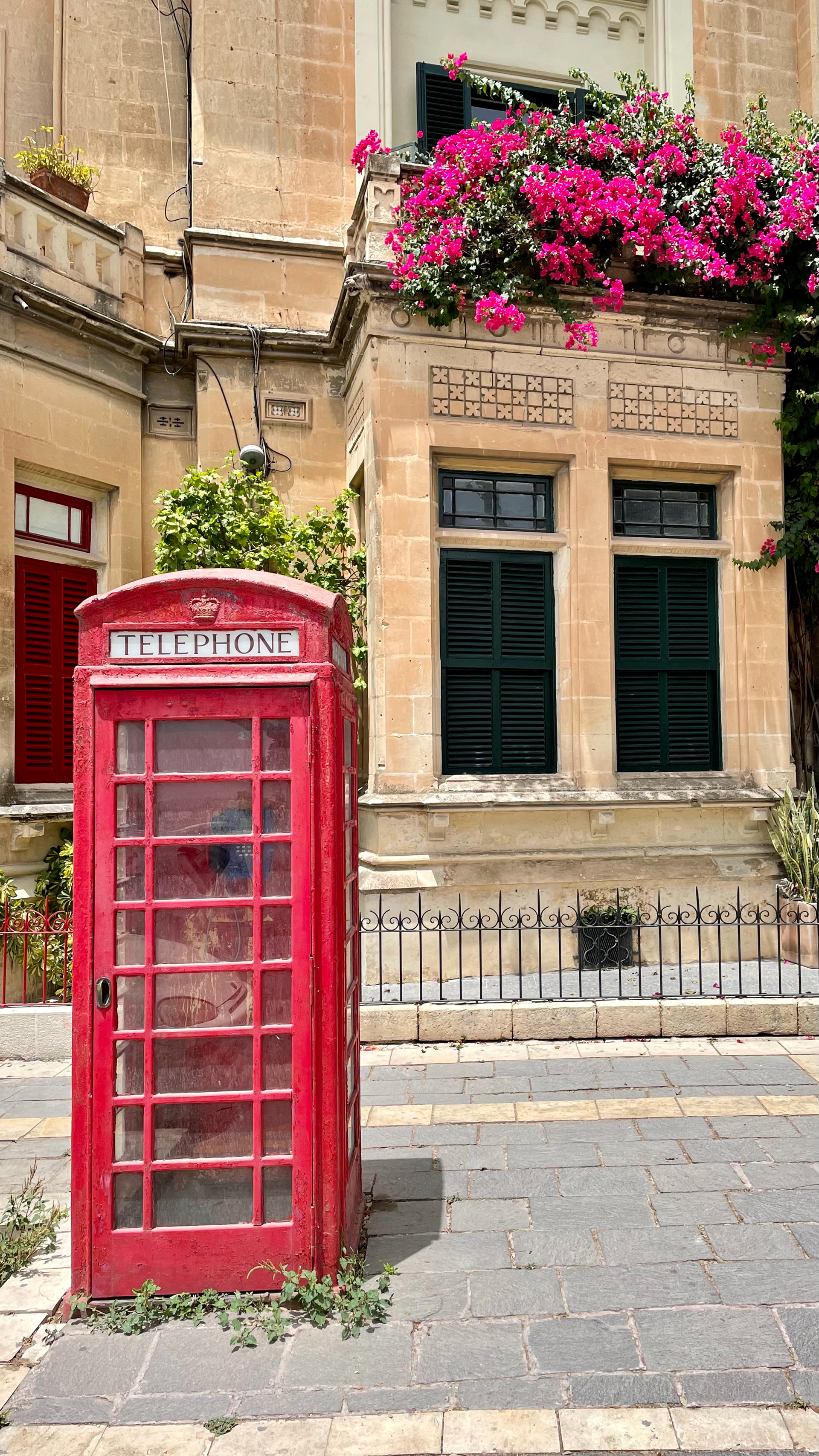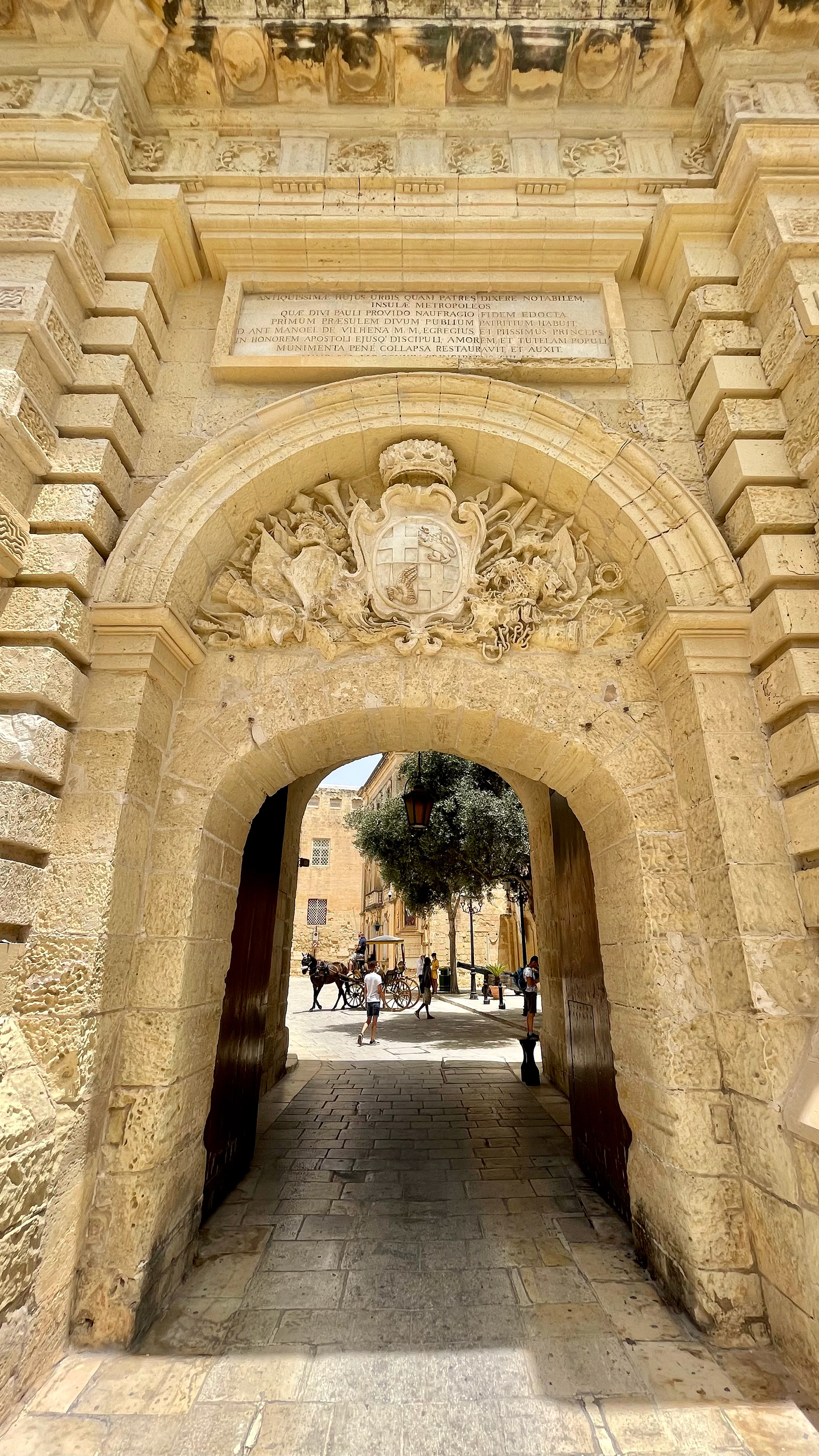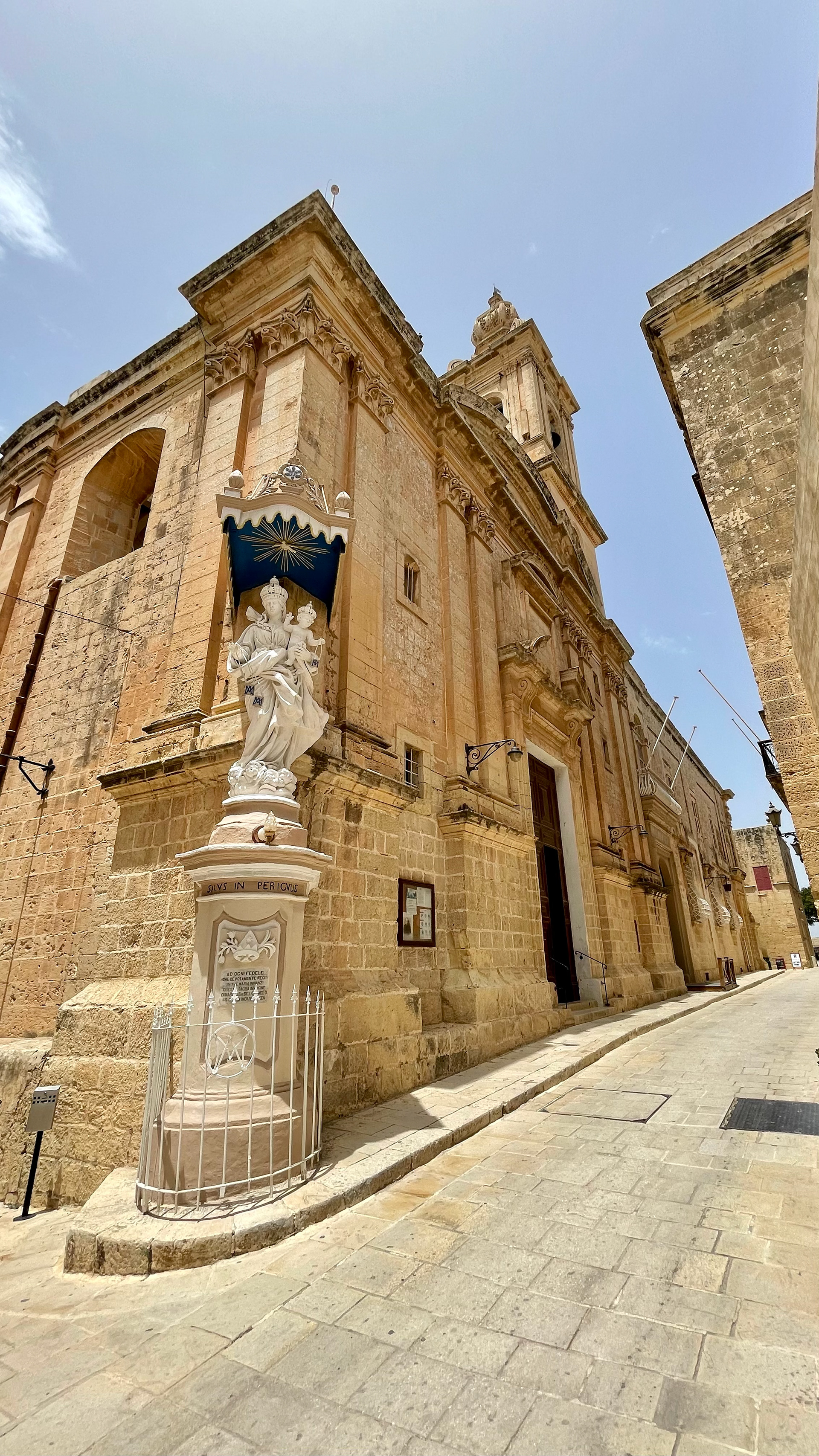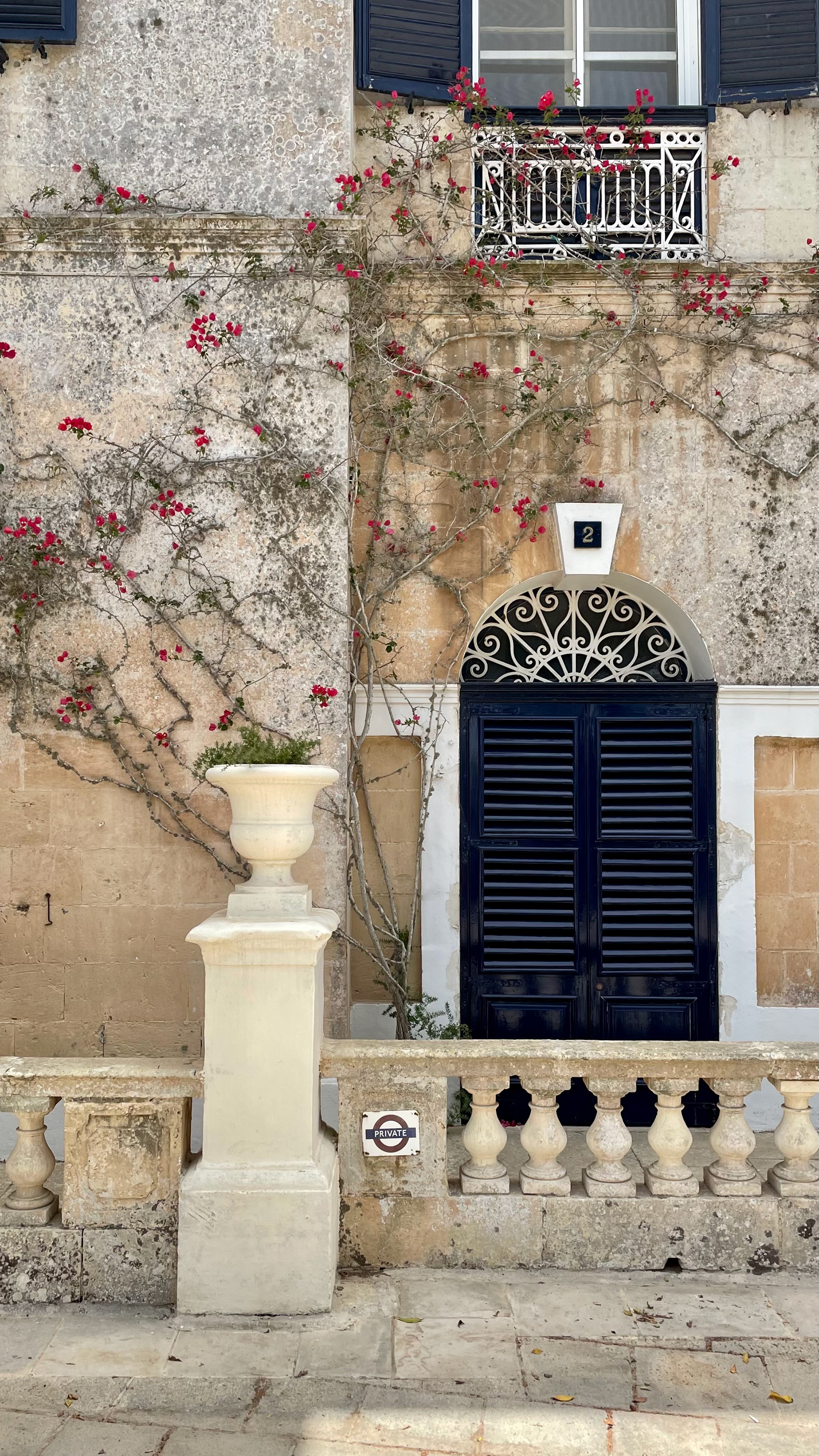 Popeye Village
Located in the north-western tip of Malta is the former film set turned theme park,
Popeye Village
. A popular tourist attraction, we chose to visit purely because of novelty and didn't actually step foot in the park itself. Instead, we headed down to the shore just in front the village and joined the many locals who were sunbathing and swimming.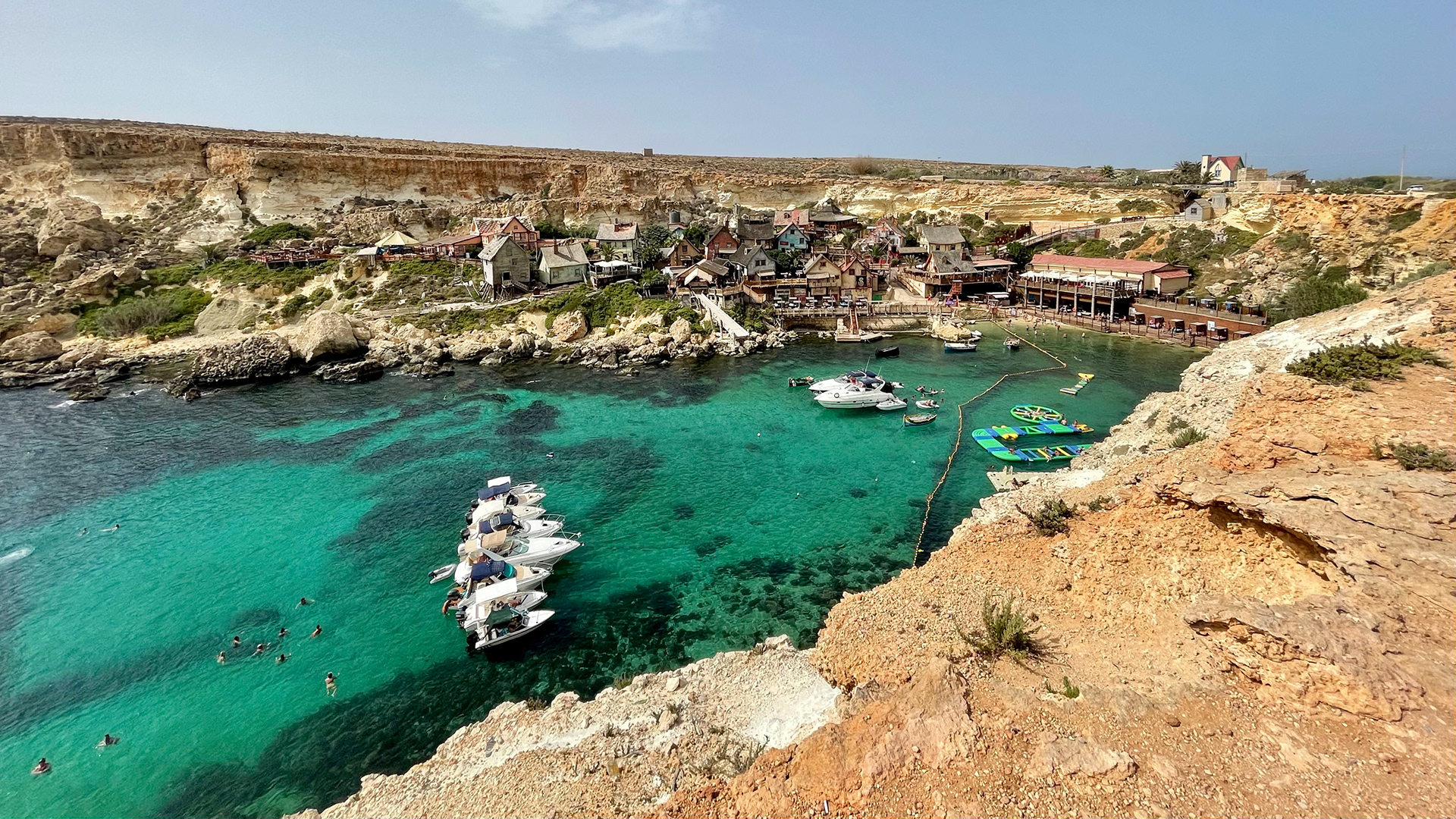 Marsaxlokk

The small and idyllic ancient fishing village of Marsaxlokk is best known for it's amazing seafood and dining scene. We drove 25 minutes from St. Julian's one night for dinner and the town provided a chilled dining atmosphere. Parking is difficult to find on the street, so head to the free parking next to Marsaxlokk Football Ground - the walk over to the restaurants along the seafront is well worth it.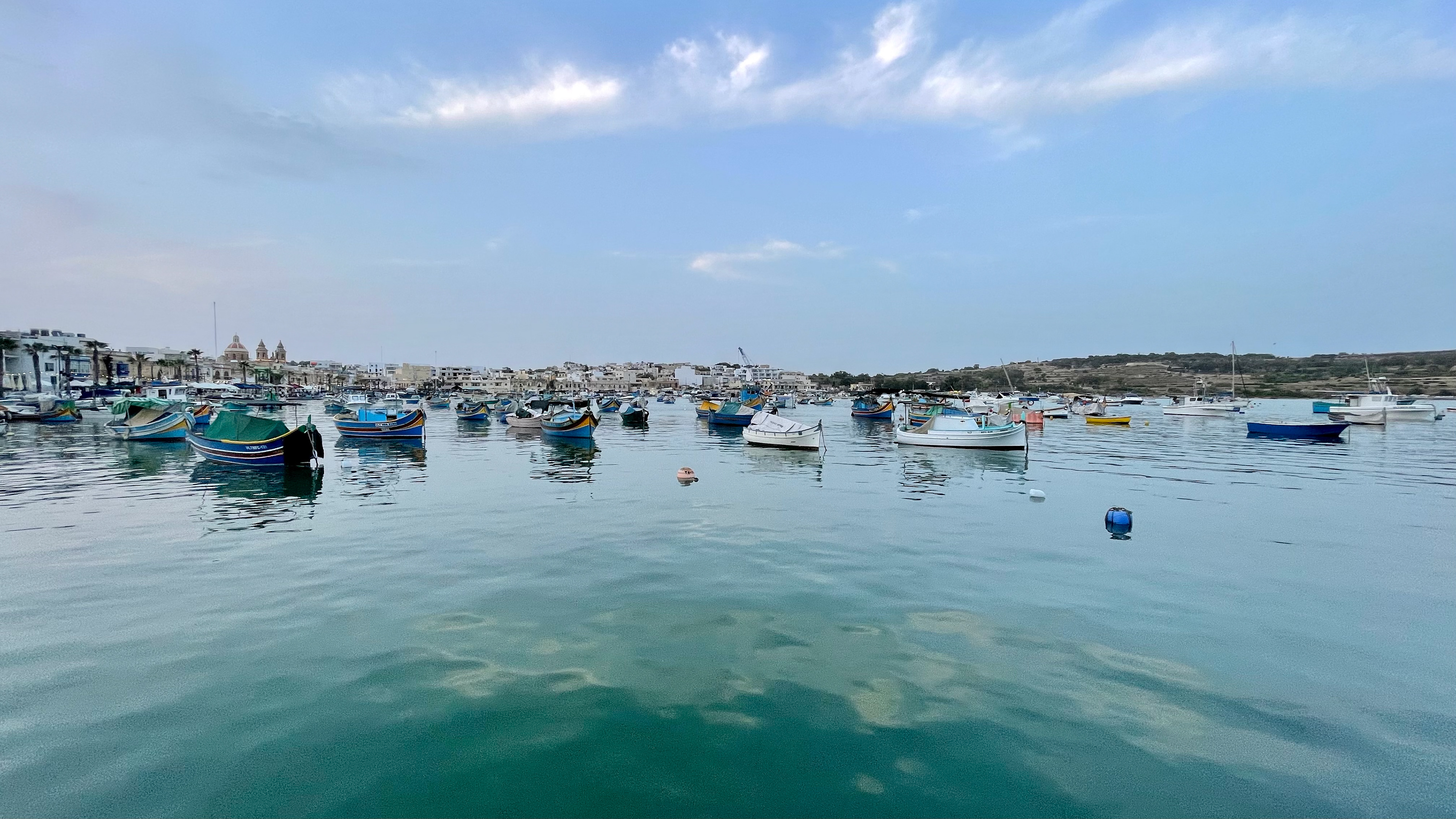 Għajn Tuffieħa 
Golden Bay may be a familiar beach recommendation, but head South and you'll reach
Riviera Beach
, a lesser known and quieter place to catch some rays. If you want to burn some energy or take a break from sunbathing, head up some of the trails behind the beach for some amazing views of the bay. There is a car park nearby where you pay what you want to park. Chair and umbrella hire is around €13 for the day.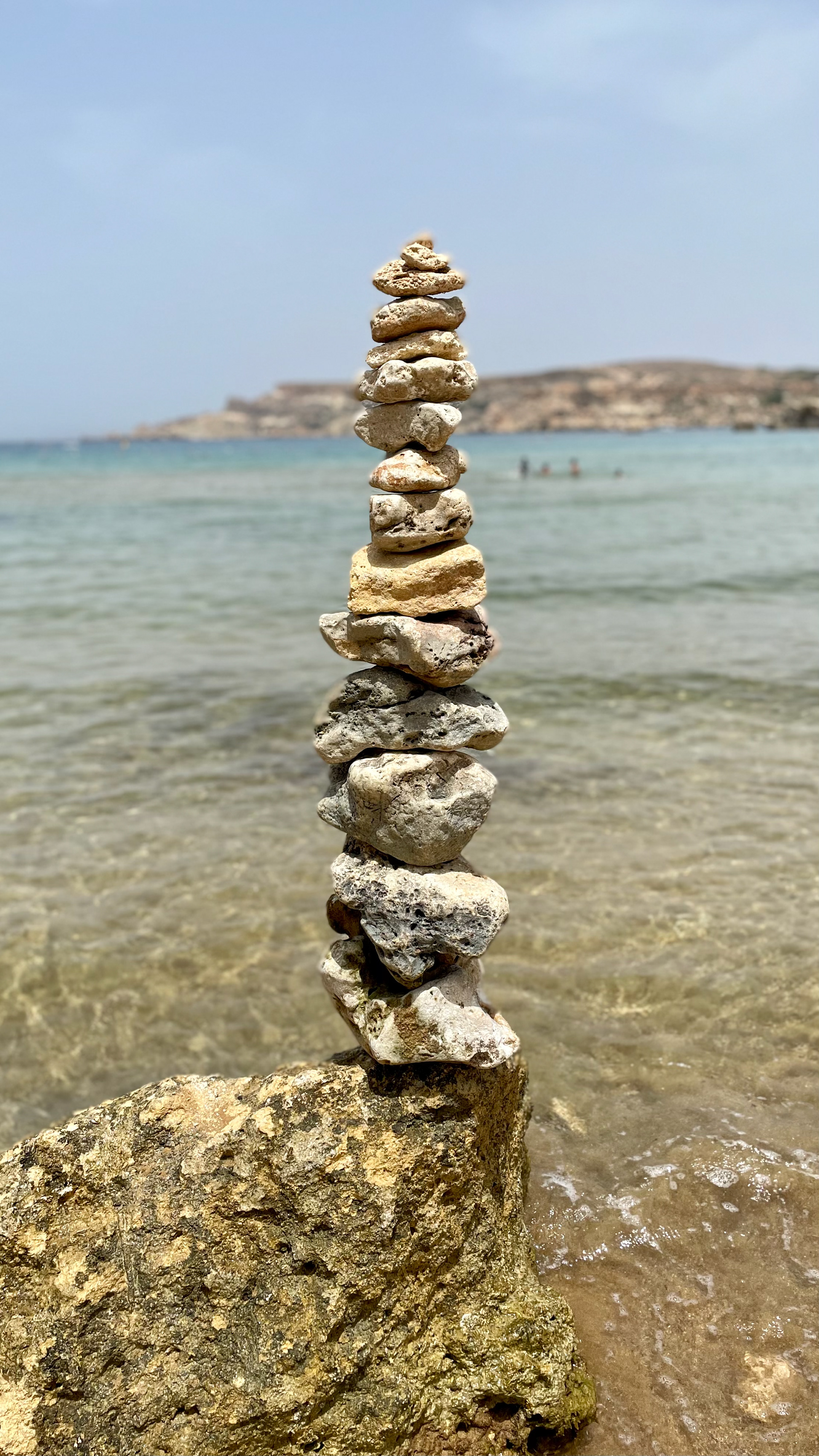 Blue Lagoon
The famous
Blue Lagoon
is worth a day trip when you're in Malta. Located on Comino Island, a 20-25 minute boat trip will get you to clear blue waters perfect for swimming and snorkelling. There's also plenty to do with on-water activities (kayak hire is around €15 each for an hour) and plenty of places to explore, including nearby smaller islands that are swimmable (one of my friends did this!), and hikes across an otherwise deserted island. Be sure to grab a cocktail in a pineapple!
Comino Ferries
(
www.cominoferries.com
) leaves from Marfa and Cirkewwa every half an hour from 0830 until 1600 with the last return ferries at 1800. Tickets are €13 return. 
COVID Testing
At the time of departure, Malta's entry requirement for British Citizens was limited to a negative PCR test taken no more than 72 hours before departure. Coupled with Malta being on the UK government's green list, a total of 3 COVID tests were required in total for this trip: one prior to departure from the UK, one prior to departure from Malta and one no more than two days after arriving in the UK. 
For the pre-UK departure test, I opted to use
ExpressTest
(
www.expresstest.co.uk
) at Heathrow's Terminal 5. At £50 (£59 without discount), it costs a bit more than the average PCR test that could be self-administered at home and posted off. However, with ExpressTest promising to get tests back to you by 10pm the following day, it seemed like a reasonable premium to pay to save myself any last-minute worries waiting for the results to arrive in my inbox. 
For the pre-Malta departure test, I opted to use
Qured
(
www.qured.com
) who provide a virtual testing experience for an affordable £33 (£39 without discount). The lateral flow testing kit is posted to your home address before you leave for your trip so that you can pack it in your suitcase to take with you. (Make sure you've ordered the test with enough time before you leave for your trip!) Whilst away, you book an online appointment with an advisor who walks you through the test and verifies that you have completed the test correctly before leaving you with instructions on how to get your Fit to Fly certificate. Although I'm a huge fan of the Qured product, the experience can vary. For example, my advisor was on time for our appointment, whilst my friend's advisor was almost 20 minutes late even though our appointments were booked for the same time. 
For my Day 2 test, I used
Randox
(
www.randoxhealth.com
), a well known name in the COVID-testing game. For £43 (£48 without discount), the test is as easy to administer as the one's we've gotten used to over the past 12 months. The only slightly annoying thing with Randox is that returning a sample requires you deliver the sample to a DX dropbox...and they're not that easily accessible. For example, I had to drive to a M4 service station to drop off my sample. 
Bottom Line
Malta turned out to be the perfect post-COVID-travel-lockdown trip. As much as Malta is compact, it has lots to offer from food and drink enthusiasts to sun- and thrill-seekers. The country's wealth of history also makes it an extremely interesting place to visit. I, for one, enjoyed the food and drink and history lessons. 
Making full use of the flexible booking policies out there meant that arranging this trip was relatively stress-free. Using Avios also meant that I was able to avoid the expensive costs associated with booking last-minute and in-demand green-list travel. COVID testing requirements are an extra cost that can add up, but shopping around and using airline-backed providers with discount codes can reduce these costs significantly.