The Itinerary
Trip Dates: 18-23 September 2021 (5 nights)
Destination Status:
Green
Flights to/from UK: Club Europe, British Airways - £182
Train to Split: First Class, HZPP InterCity - £20
Flight to Zagreb: Economy, Croatia Airlines - £48
Hotel (in Zagreb): King Room, Canopy by Hilton Zagreb City Centre - £152 (£76/night)
Hotel (in Split): Double Room with City View, Royal Suites-Sky - £192 (£64/night)
How to get there (and back)
Continuing with my quest for Gold status with 
British Airways
(
www.ba.com
), I booked these flights whilst there was a promotion tied with the opening of the Tokyo 2020 Olympics, with BA offering 20% off flights using a specific promo code. At the time of booking, BA were scheduled to operate two flights a day, however, this then reduced to one flight a day about a month prior to departure. As always, these flights were booked directly with British Airways and cost £182 return in Club Europe and earned me 80 Tier Points towards my British Airways Executive Club status.
My outbound flight was scheduled to depart Heathrow at 08:00 in the morning and got me into Zagreb for 11:25. My return flight was scheduled to depart Zagreb at 13:10 and got me back to London for 14:45.

The airport experience remain largely unchanged from my recent trip to Albania, although Fast Track Security took a little longer than I would have expected due to the volume of people needing to go through the body scanner. I'd hazard a guess that normal Security would've been faster based on what I could see. After clearing Security, I headed straight to the lounge. British Airways' lounge openings are still a bit hit-and-miss depending on passenger numbers and the most reliable lounge is the Galleries South lounge, which is always open. Inside the lounge, it was busy but still possible to find seats in a specific area - and for me, this was by the window! I'm not usually a fan of the breakfast offering in the lounge because of how limited it is, but given my hangover from the night before, it was most welcome! 
Onboard, I was lucky enough to secure a Row 1 seat. If you're ever travelling in Club Europe, the extra legroom that Row 1 offers is well worth going after but you'll need to have at least Silver status to have a good chance of getting one as BA release these to those who hold status first. Gold members will have access to these seats at the time of booking and Silver members will have access to these seats from around 72 hours before departure, although there are variations to this rule depending on the airport you're departing from. The meal service was typical, with the usual breakfast options available. I opted for the continental breakfast option before grabbing some sleep to make sure I was rested for the day ahead. 
Zagreb's airport terminal is relatively new and opened in 2017. With a modern feel, the passenger journey was a breeze. We arrived into a gate that led straight into the immigration hall, which was empty. Clearing immigration was fast and simple with the immigration officer checking my passport and proof of negative test. After immigration, the baggage reclaim hall was about 20 metres away on the next level down and bags arrived within 10 minutes of me clearing immigration. Once outside, I ordered my Uber, which picked me up from the departures level, which is on Level 1 of the terminal building. 
On the return leg, check-in didn't open for the flight until 2 hours and 30 minutes before departure but once it opened, the queue for Club Europe cleared down fairly quickly. The flow through the terminal was simple with immigration checks after airport security for those departing on international flights. BA's Club Europe and elite status passengers are given lounge access at the airport's Primeclass Lounge, which is a well-stocked lounge, providing adequate and comfortable space to relax or work. It's also the first lounge I've seen in a while that offers massage chairs, although these looked like they'd seen better days! Our flight departed from the gate just outside the lounge and was, again, boarded by group number. 
The crew on the return flight were great and I had a great conversation with Ann-Marie, Sarah and Charlie, who were all looking after the 7-row Club Europe cabin. One of the things we talked about was my feedback around catering - this was now fourth flight out of six that I've taken since lockdown lifted in June that I'd been offered the same menu options on a non-breakfast flight. I didn't want to believe it at first, but my nose picked up the smell of a Lamb Shepherd's Pie as soon as the onboard ovens were switched on! The crew were great and offered me alternatives (the Captain's meal!), but I'd already consumed a portion of their 'flagship' menu item. The only menu item that had changed was the dessert, which is now a Raspberry Panna Cotta. Where the catering fell short of my expectations (down to sheer repetitiveness), the crew made up for through their service.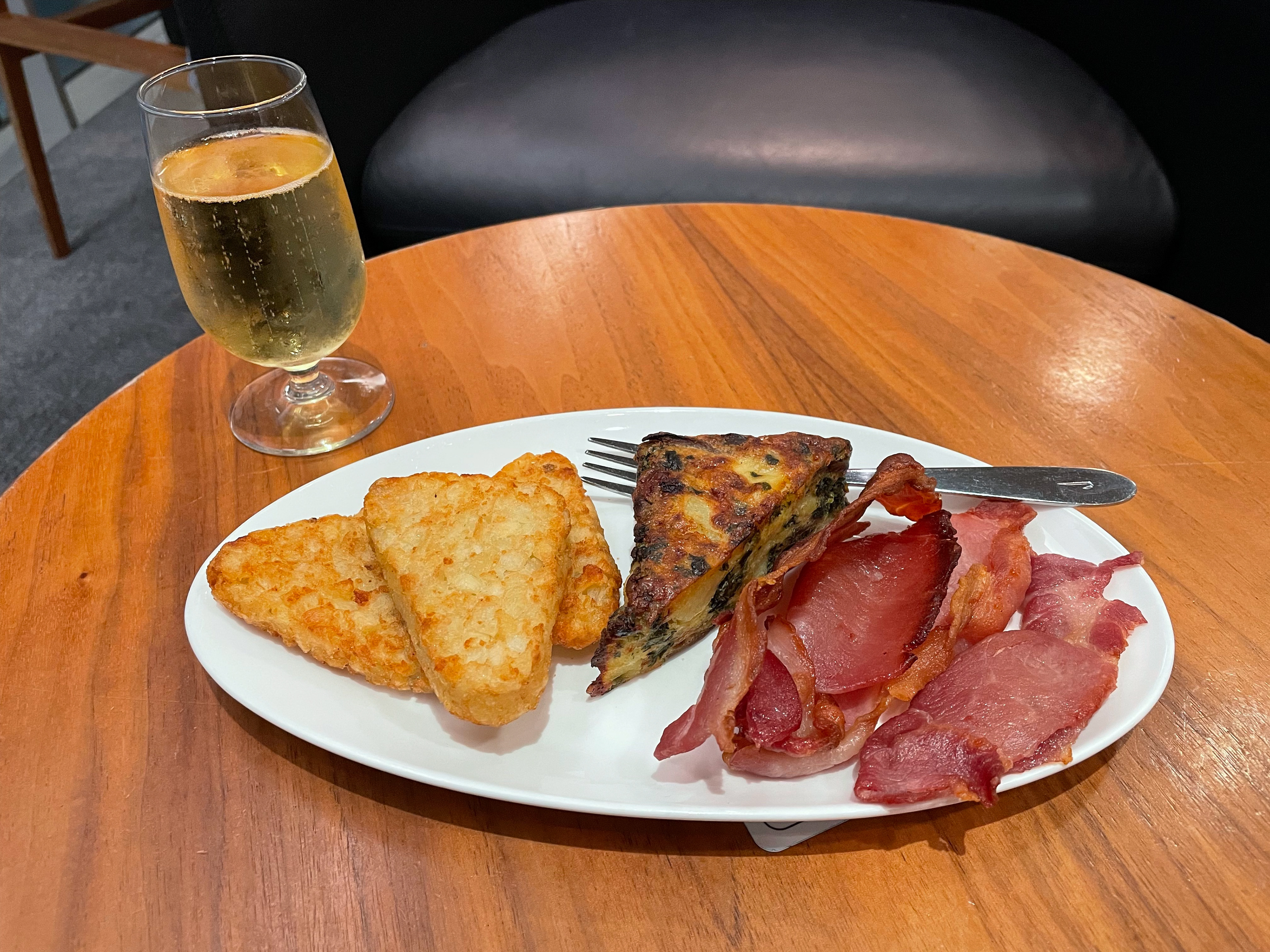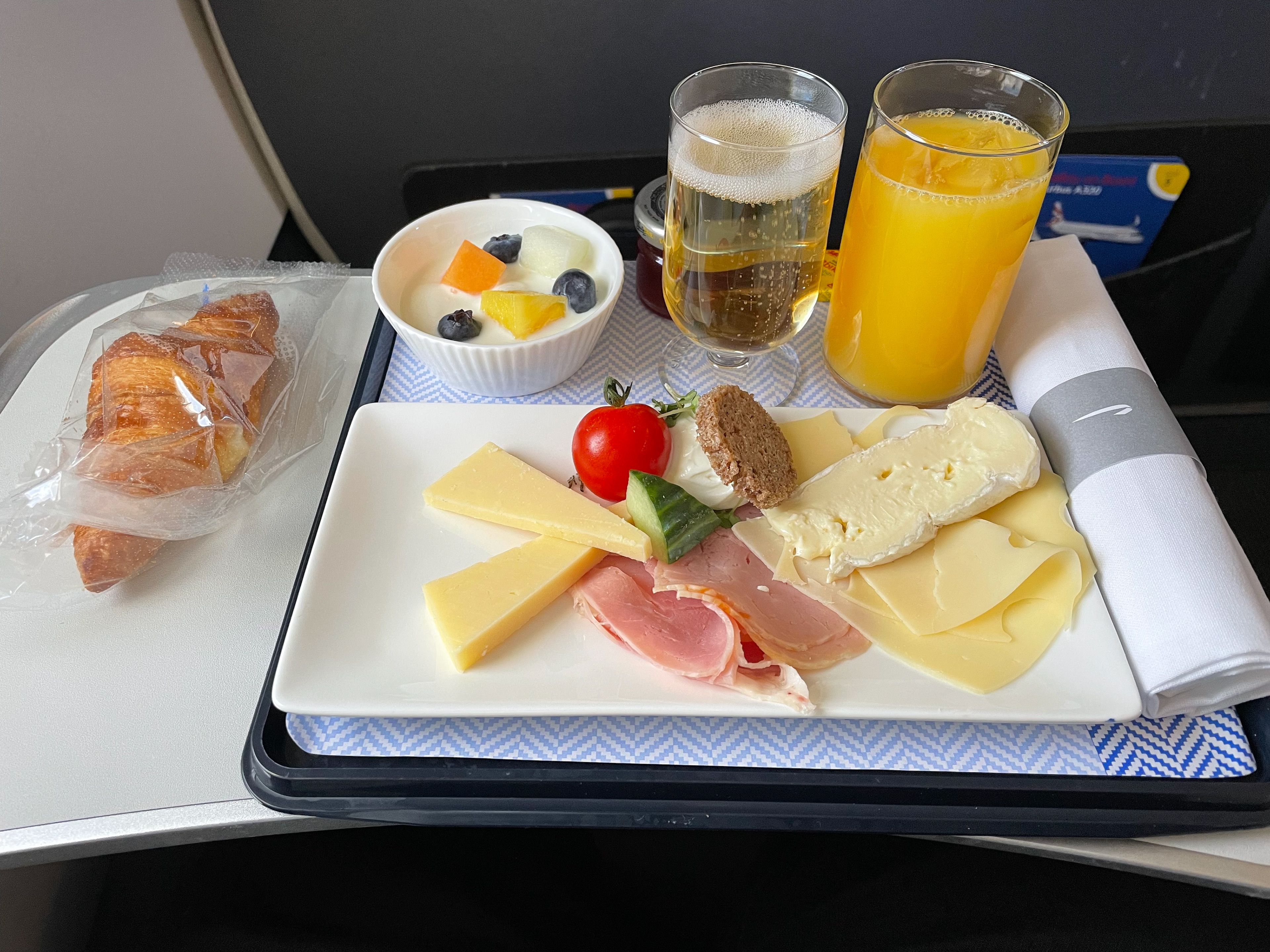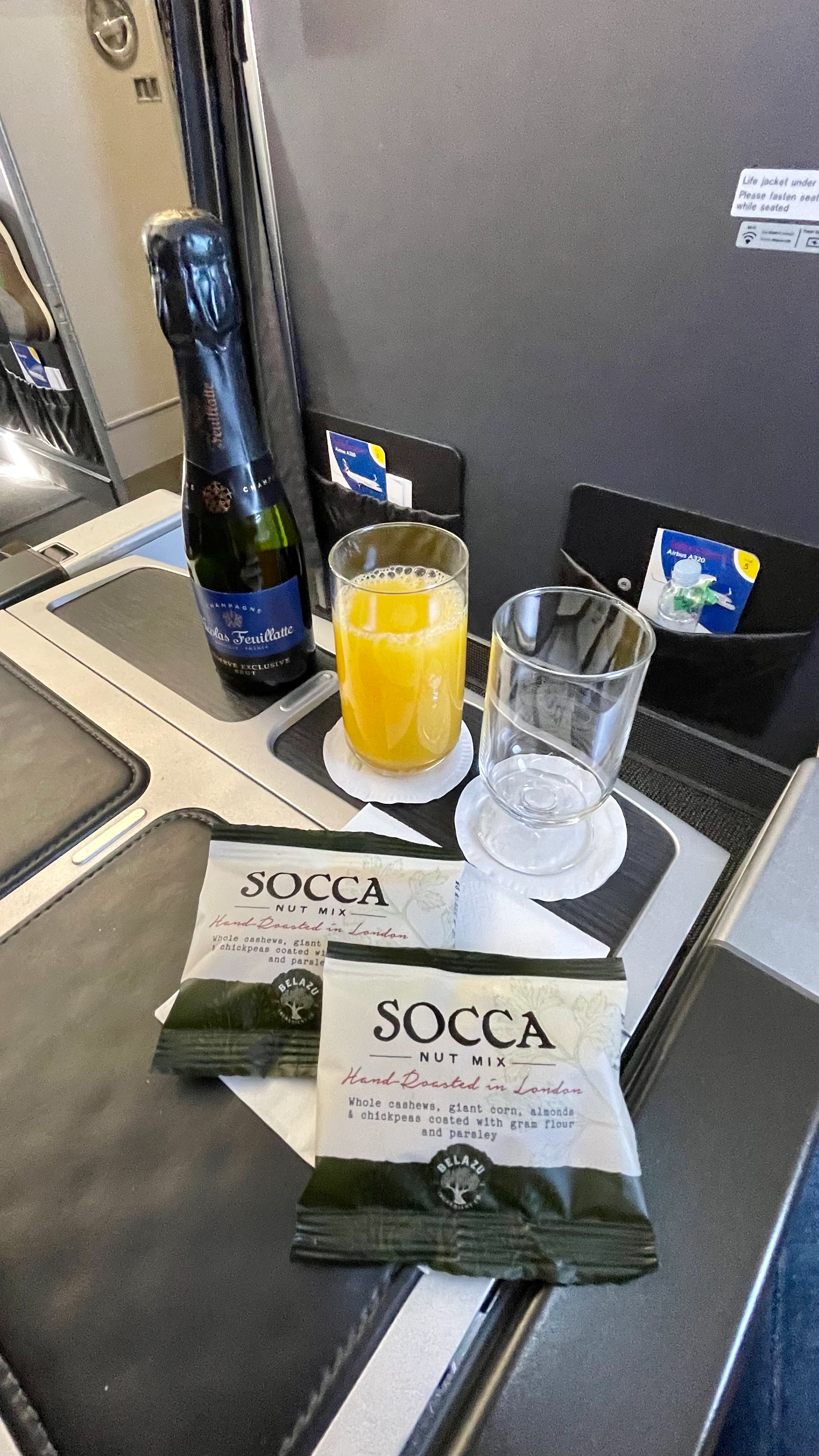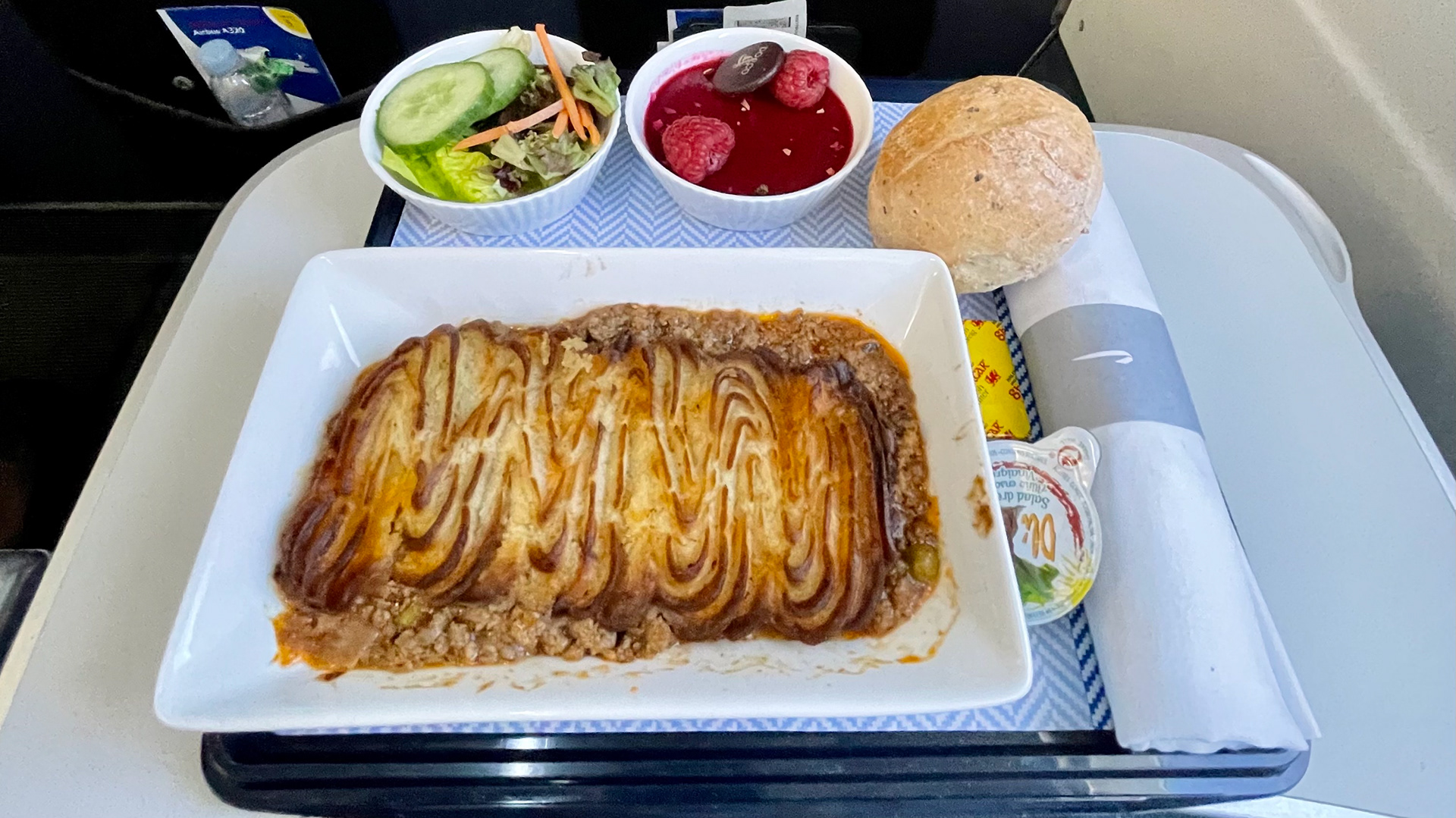 How to get around
With my trip to Croatia split (no pun intended) across Zagreb and Split, I didn't really need a car as both cities are very accessible on foot. Instead, I only needed to find a way of getting between the two cities and I chose two options: an InterCity train on my out leg and a domestic flight with Croatia Airlines on my return leg.
The train from Zagreb to Split only cost £20 in First Class but there are currently no amenities due to COVID restrictions and would ultimately take over 6h to make the 400-odd kilometre journey. At the time of my trip, there were two trains a day: one in the morning at around 07:30 and one in the afternoon at around 15:30. During the summer, there is also an overnight train, which is hugely popular and would make more sense given how long the journey takes. The train was comfortable but it wasn't the smoothest of train rides and there were delays given that most of Croatia's railway is single-track. I'd unfortunately picked a backwards facing seat and began to feel a bit train-sick halfway through the journey. Although the train is very cheap, I'd urge everyone to consider alternative means of transport if you have limited time in the country. Time is ultimately more important than money when it comes to a comparison of this type and spending a few extra pounds could give you a few more hours at your destination. One positive though is that you do get to admire some pretty decent Croatian scenery.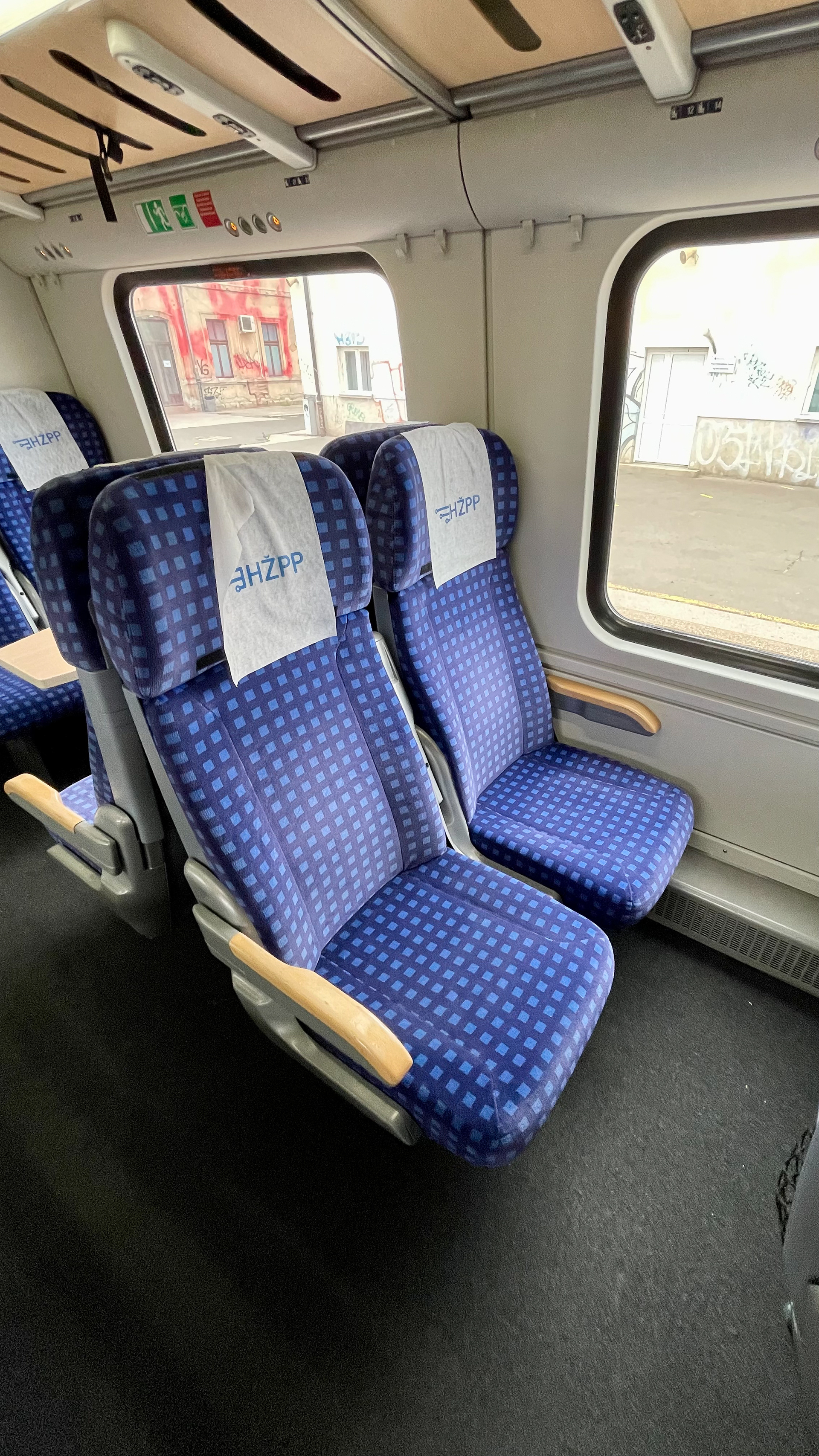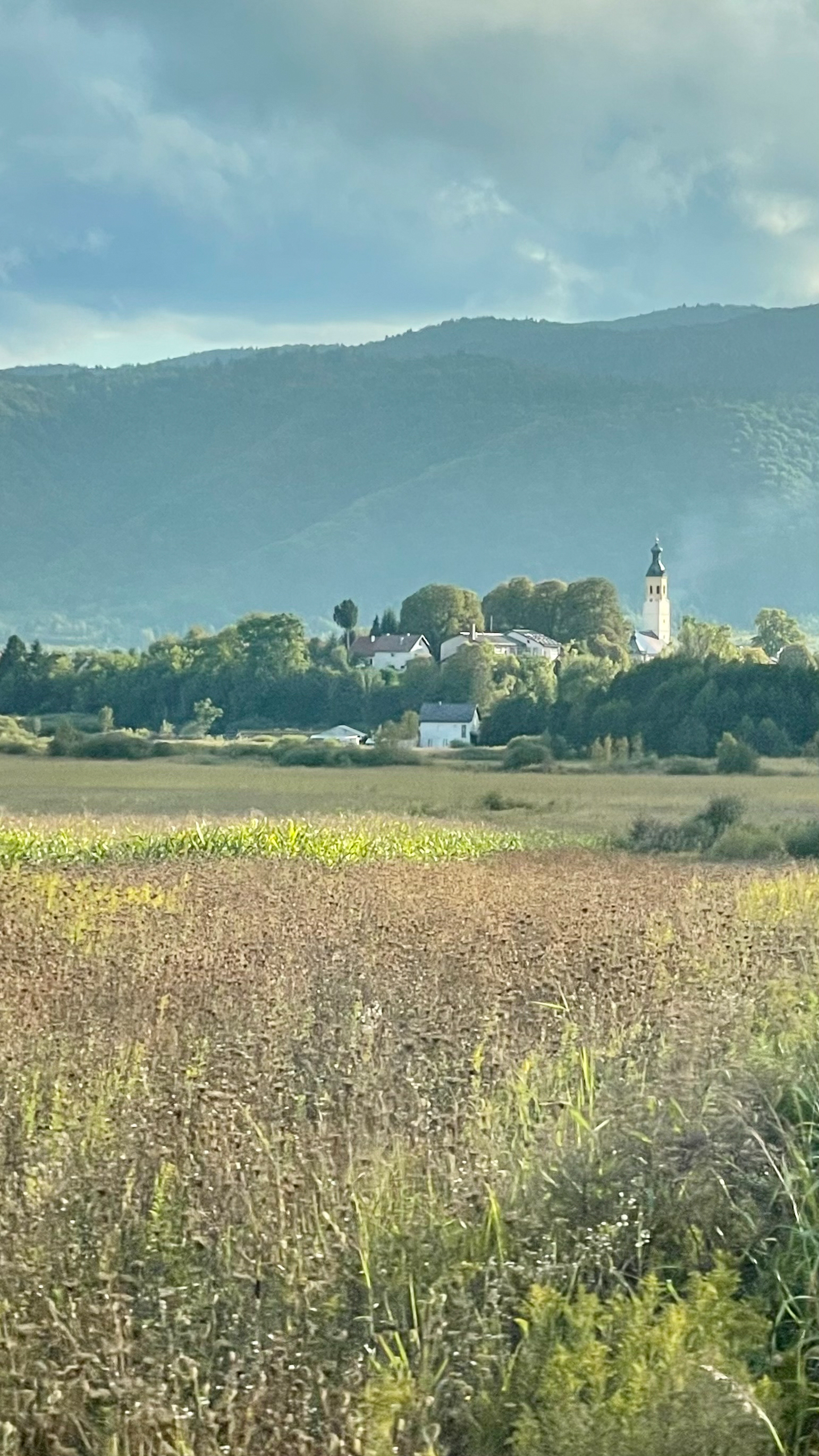 I had a bit more common sense when it came to booking my return trip from Split to Zagreb, opting to fly with
Croatia Airlines
(
www.croatiaairlines.com
). Croatia Airlines offers a number of daily flights (5 each way at the time of booking) between the two cities and is worthy contender considering that £48 one way can reduce the journey time from over 6 hours to just 50 minutes in the air. Obviously, allowances need to be made for the time before departure for bag drop and security and after arrival for baggage reclaim but you could easily do this with around 30 minutes either side. I opted for the 13:05 departure out of Split airport, which was around 30 minutes away from my hotel in Split city centre (Split airport is actually nowhere near Split!) This flight would arrive into Zagreb at 13:55, giving me the rest of the afternoon in the city. 
Split's airport terminal has recently been expanded with a new extension to the airport terminal having opened in 2019. The terminal was fairly quiet and there was no wait at Security. As I had not purchased a business class ticket for this flight and I didn't have status with Croatia Airlines, I didn't have access to the lounge. Instead, after Security, I was directed to Gate 1, the only gate that didn't require passengers to go through Immigration. There is one (very sorry looking) café available to passengers in this area, as well as toilets and some seating. 
Boarding was via stairs onto the ramp for Gate 1, which makes sense given that Croatia Airlines operate a variety of aircraft on this route, ranging from the Bombardier Dash 8 to the Airbus A320. For me, it would be the first time that I'd flown on the Dash 8. The aircraft was definitely showing its age with the leather seats looking very worn. Not used to being on smaller passenger planes, I was glad I'd picked one of the rows at the front of the plane where Croatia Airlines only seats one passenger per row, per side of the aircraft, giving me more space. These seats are usually subject to an additional charge, however, when I tried to pay for these a few weeks prior to departure, the payment link on their website was broken. I'd assumed that the seat would be opened up to others to select but apparently the reservation held, even without payment. After take-off, the crew offered all passengers a bottle of water, which was enough for the 40 minutes of flying time that day. The journey offered some amazing views of Croatia where there was broken cloud, but I also learned that Dash 8's don't handle turbulence as elegantly as the baby-buses I'm more accustomed to! 
An Uber from Zagreb airport to Zagreb city centre takes around 20 minutes and costs around £8.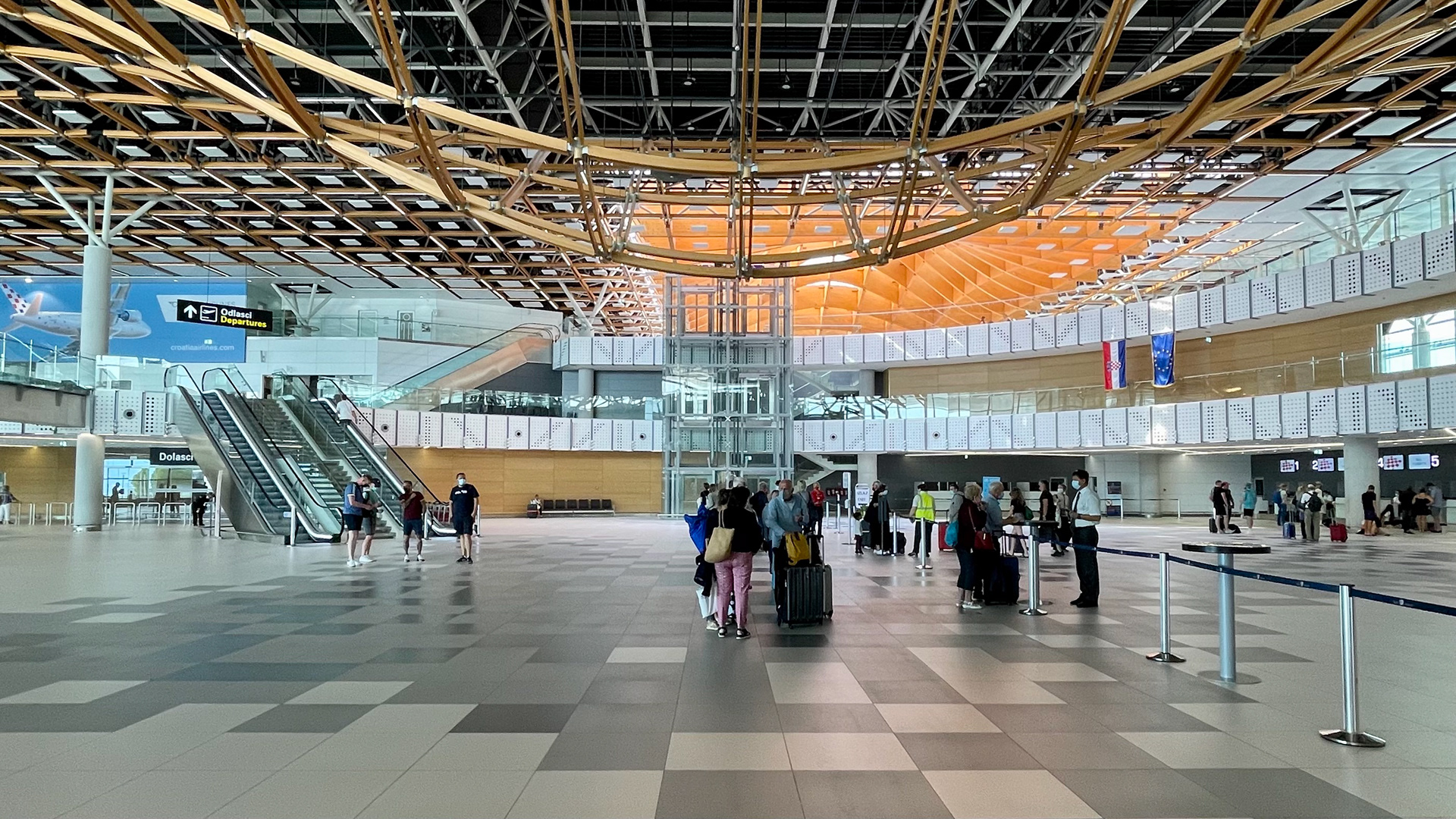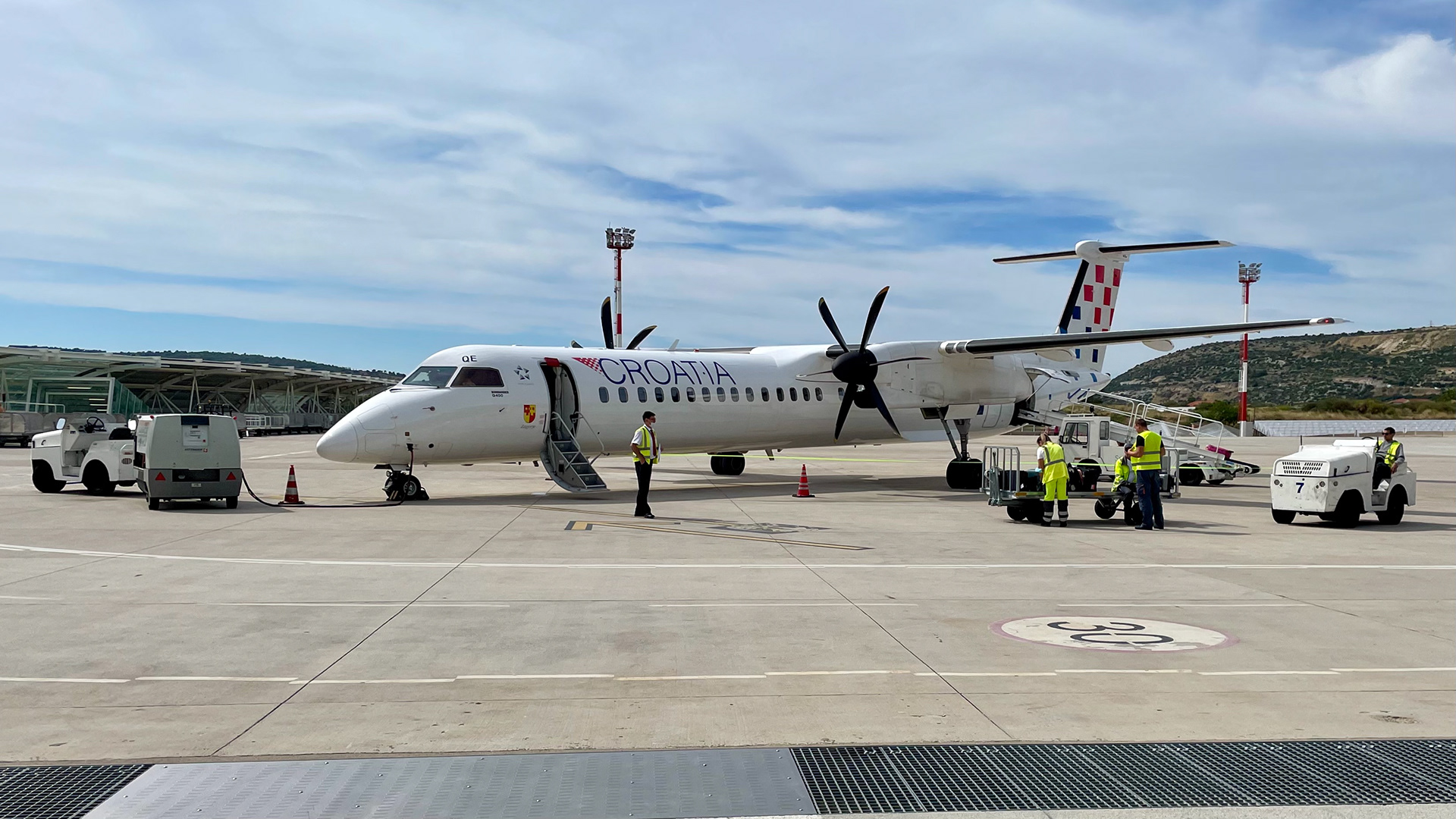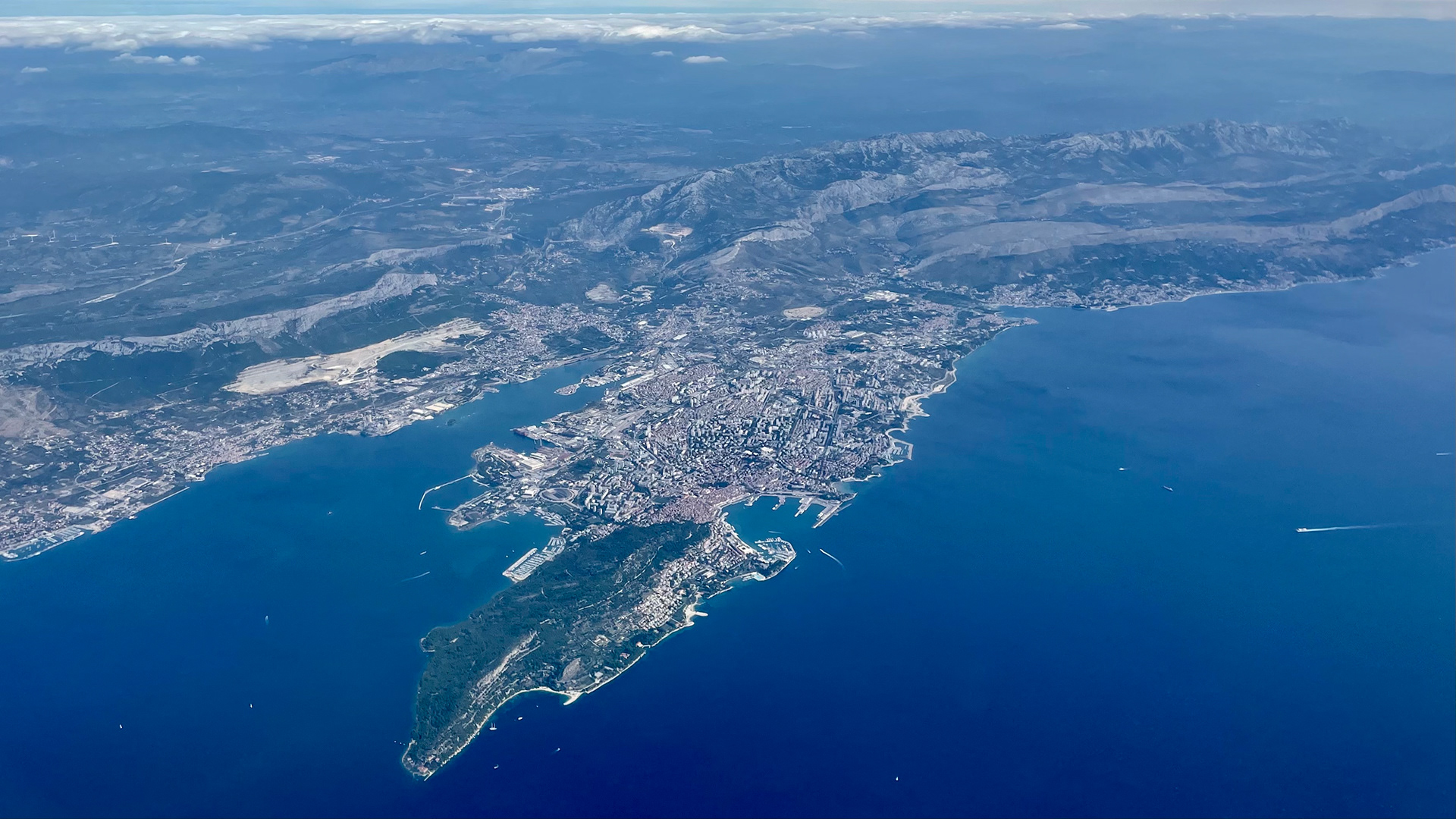 Where to stay
As you've probably figured out, this trip was planned between two bases: the Croatian capital of Zagreb and the seaside gem of Split. For hotel stays, I needed to try and get as many Hilton stays as possible as I am currently on a status-match challenge for Gold. Whilst Zagreb had a number of Hilton properties, there were none in Split and the one Accor property available in Split was a bit far away from the centre to be walkable (and a bit outside my price range!). 
In Zagreb, I stayed at the
Canopy by Hilton Zagreb City Centre
(
www.hilton.com
) for both the first and last nights of my trip. Located about 20-minutes away from Zagreb airport, an easy 10-minute walk into the city centre, and a 5-minute walk (if that!) from Zagreb's central train station, Glavni Kolodvor. The location was pretty much perfect! I had originally planned to stay at the Hilton Garden Inn Zagreb Radnicka on my last night in Croatia so that I could write a comparison, however, the welcome, staff and overall stay at the Canopy by Hilton blew me away so much that I changed my plans to stay there again. 
The hotel's design was modern and used a mixture of wooden and quirky design features to create a unique feel. The hotel features a bar, which seemed to be very popular with hotel guests and locals alike, and a restaurant, where a breakfast buffet is served each morning (complimentary for Hilton Honors Gold and Diamond members). All staff that I came across were extremely well trained and courteous, with the majority of the front desk staff knowing who I was and addressing me by name. I never expect to be known to hotel staff based on my status but it was evident that the hotel team here value loyalty and guests returning to the Hilton brand. Both rooms that I stayed in were well equipped and the design made me feel at home, almost straightaway. If I'd been staying longer, I think I would've definitely made use of more of the storage around instead of living out of my suitcase. The bathroom was great and has inspired me to redesign my ensuite at home, featuring a mirror that spans the length of the room, along with a double shower. Complimentary minibar items were delivered to my room after an early check-in. 
A king room will set you back around £76/€90 a night, but given the location and level of service received, I felt this was great value for money. Had I stayed at the Hilton Garden Inn, I would've saved around £10 but would then need to pay for transport to get to the city centre or endure a longer walk. 
Whilst I was there, there was an IT issue preventing the hotel from charging me for my stay and crediting my stays to my Hilton Honors account. The team there were extremely apologetic about the inconvenience and kept in touch after my stay to ensure that everything was made right. The follow-through from this hotel was something I've never really seen in hotel chains before and has definitely made me feel valued as a guest and has strengthened my loyalty to them.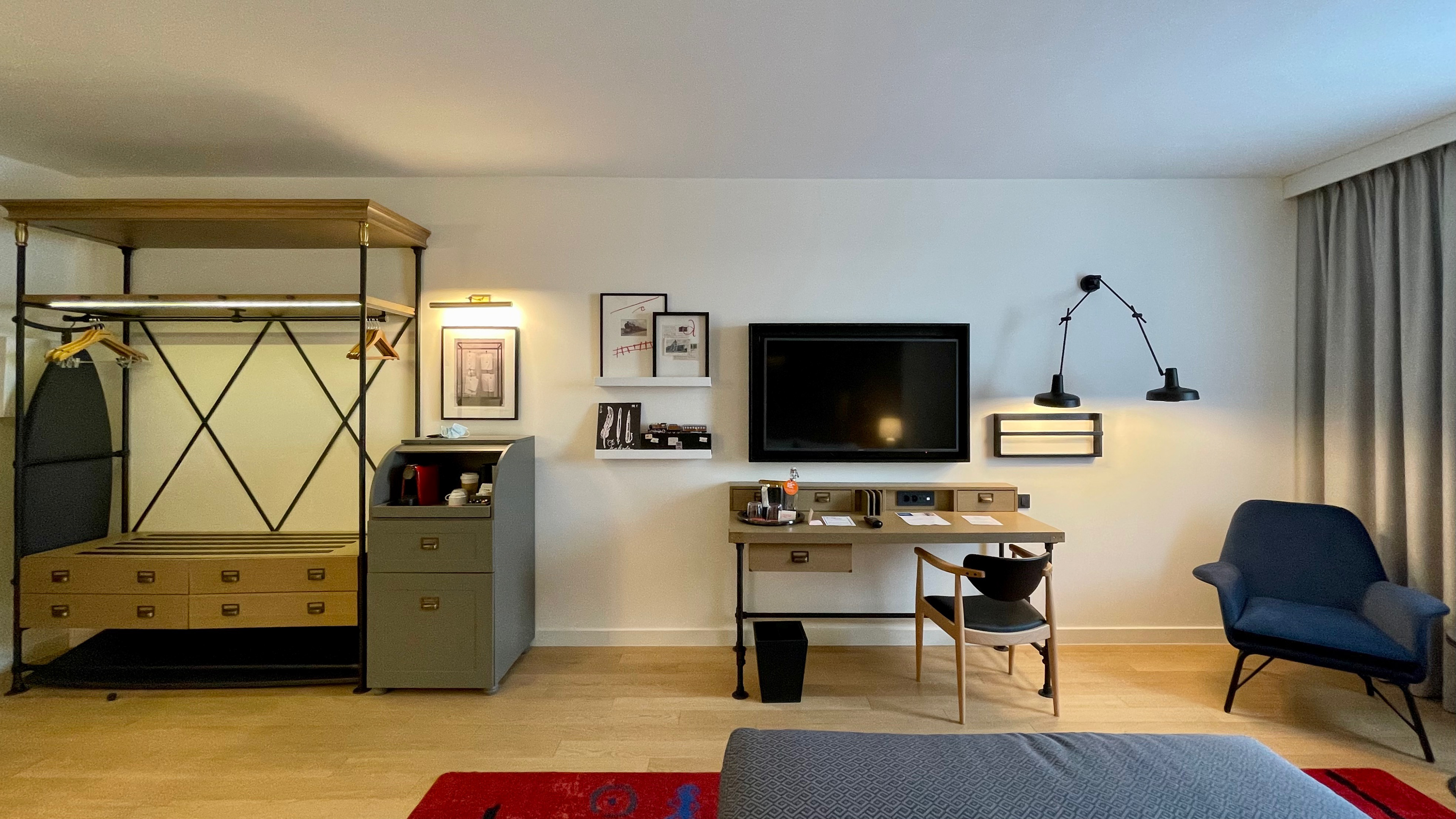 In Split, I stayed at the
Royal Suites-Sky
(
www.accomodation-split.com
), an annex to the main hotel, Royal Suites. A 10-minute walk from Split train station and 5-minutes to the entrance of Diocletian's Palace, the focal point of the old town of Split, the hotel was a great alternative to the pricier options located within the palace itself. The rooms in the annex building are located on the 12th floor, with other floors belonging to other hotels and accommodation providers. 
Arriving into Split at 21:30 wasn't ideal but the hotel kept in touch with me via WhatsApp throughout the day, ensuring that someone would be around to check me in and show me where my room would be in the annex building. The rooms are extremely secure with rooms being set in a secure corridor to prevent unwanted visitors from gaining access via the public areas of the building. My room (and bathroom) had an amazing mountain view of Split and I found myself staring at the backdrop most mornings as I pulled open the curtains. Showering with that view was also an experience I won't forget! The room itself was modern and the bathroom was luxurious, however, there were signs of wear in some areas, although you had to be particularly detailed to notice them. 
A double room with city views will set you back around £64/€75 a night, which is extremely competitive when you compare this to other hotels of a similar standard. The view itself was priceless!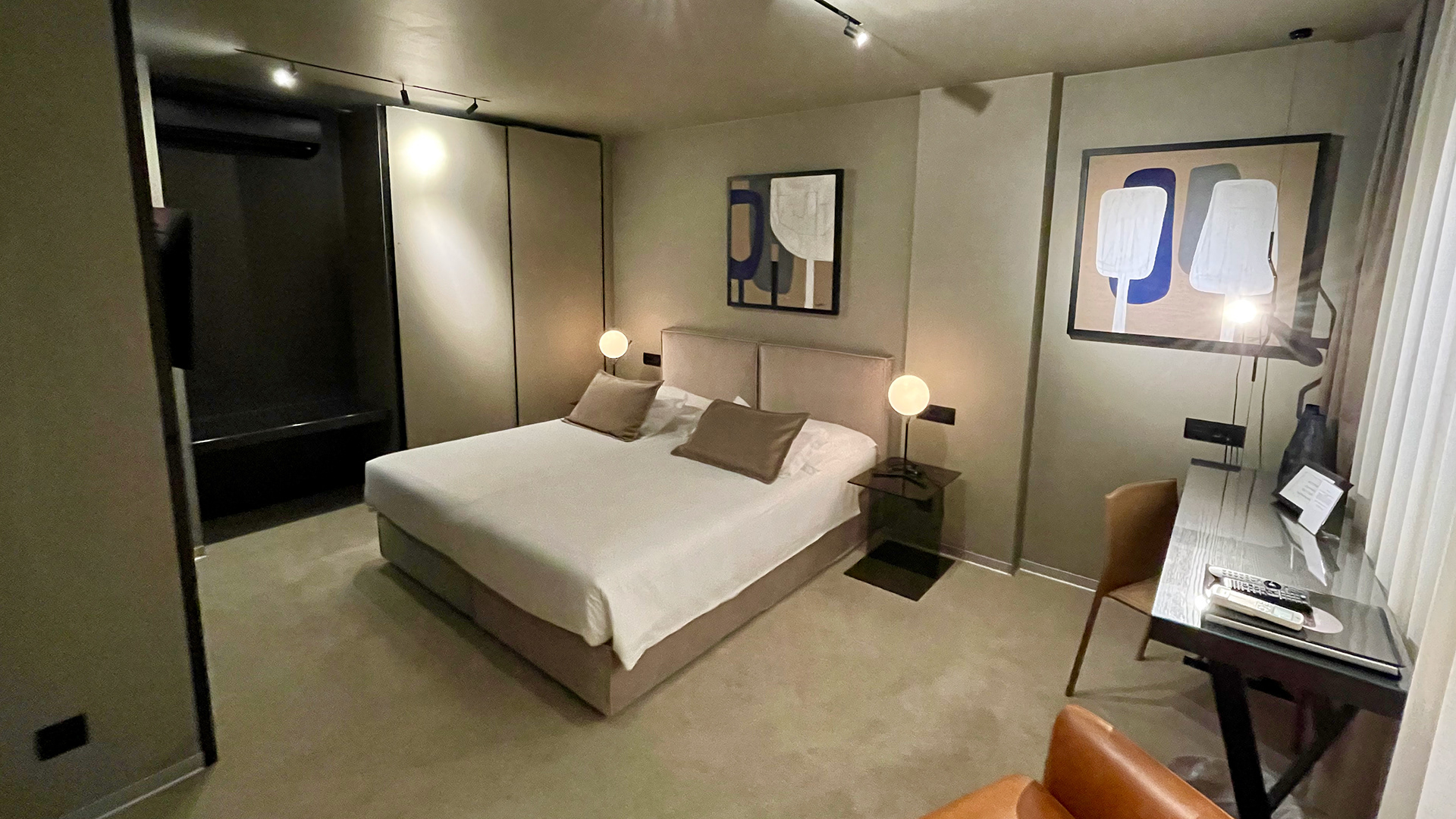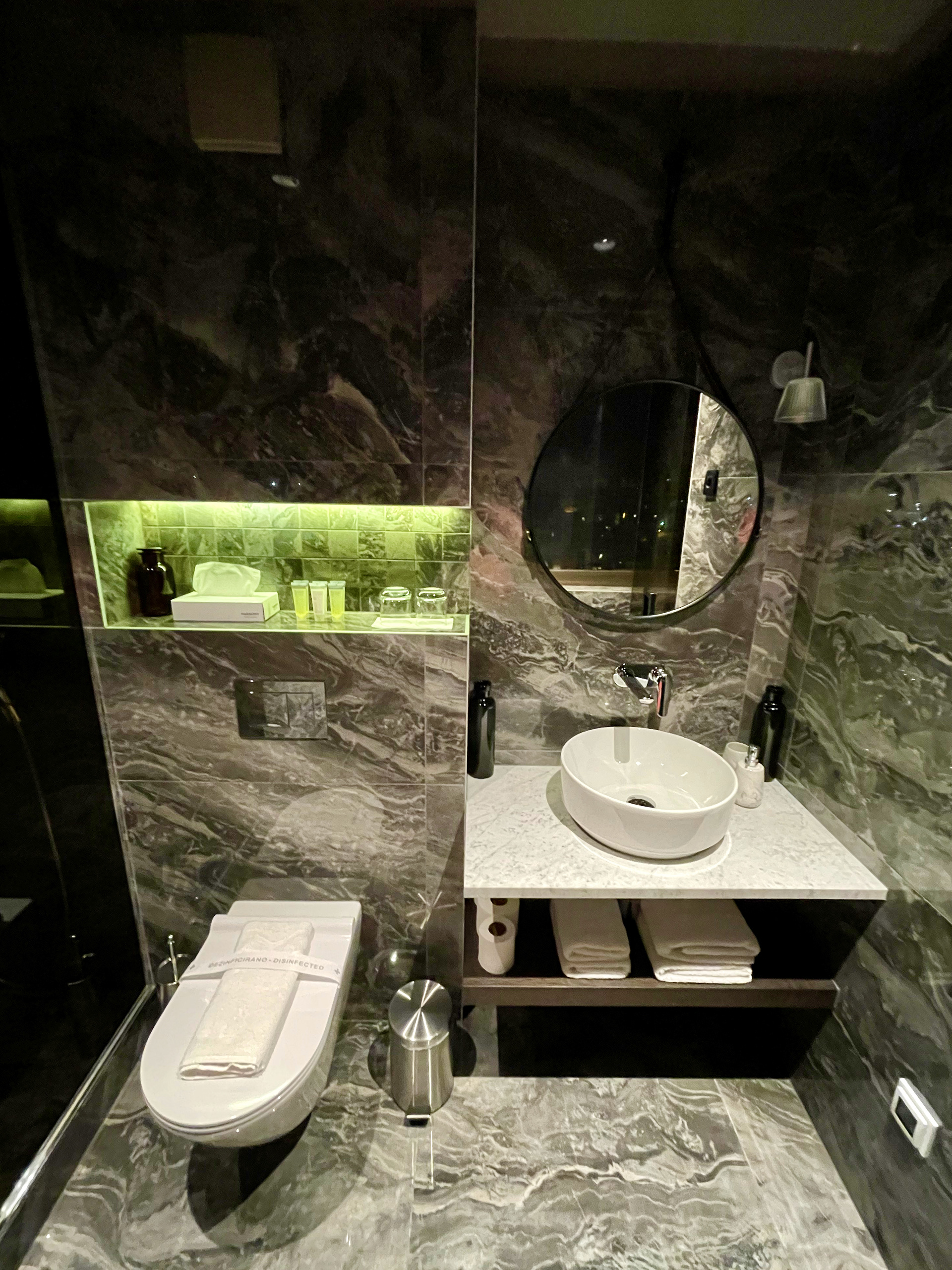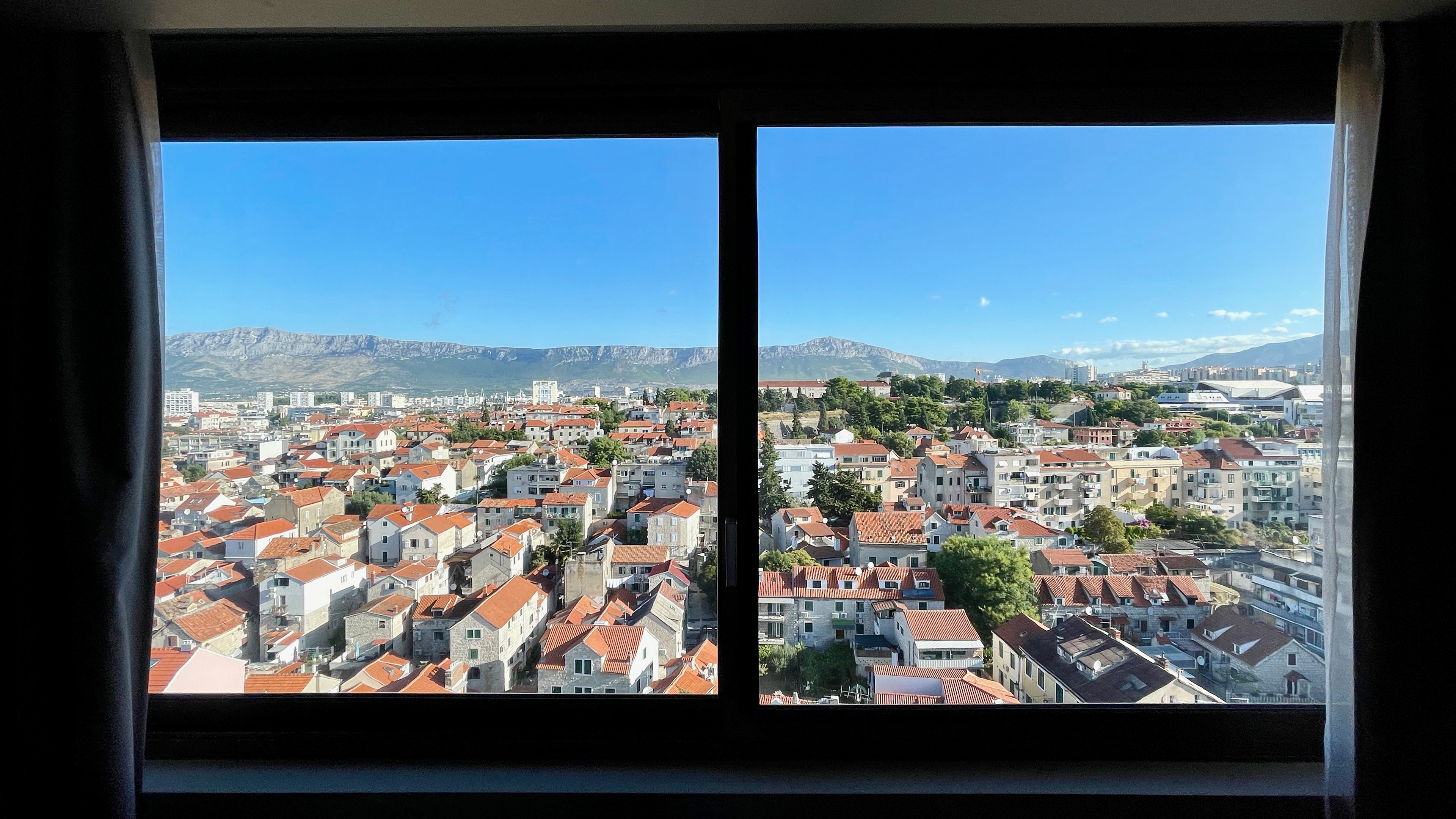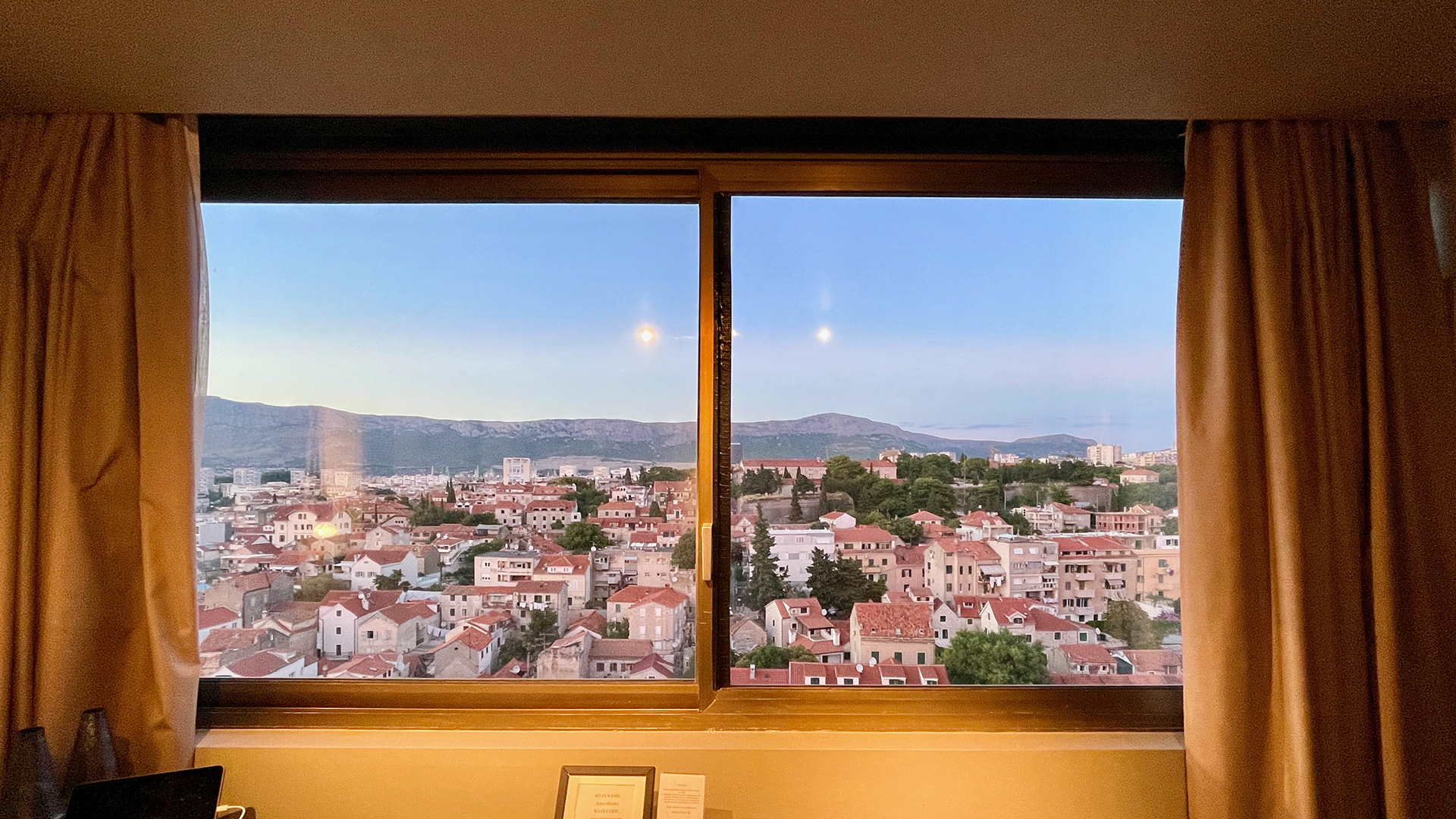 Place to eat and drink
Roots Juice and Cocktail Bar
Healthy, Croatian  |  Address: Tomiceva 5, Zagreb, Croatia  |  Pricing: ££
After arriving into Zagreb in the early afternoon and having wandered around for an hour or so, I stopped at
Roots
(
www.roots.bar
) for a quick, nature-packed refuel. Located just before the Lower Station of the Funicular Railway, Roots offers a range of healthy snacks and juice-based drinks before switching to cocktails and platters in the late afternoon. 
Mediterranean, European  |  Address: Gajeva Ulica 9, Zagreb, Croatia  |  Pricing: £££
Boban
(
www.boban.hr
) was high up on the list of restaurants that I wanted to try in Zagreb. Having failed to secure a reservation, I was lucky to get a table on my first evening there. There was a great atmosphere created through the design of the restaurant and the food was extremely tasty. The staff were very friendly and interacted with me in just the right amount to make my first meal out at a restaurant alone less daunting. I loved Boban so much that I broke one of my own rules on my last night in Zagreb and ate at the same restaurant twice on the same trip.
Le Bistro Esplanade
Croatian, Central European  |  Address: Esplanade Zagreb Hotel, Mihanoviceva Ulica 1, Zagreb, Croatia  |  Pricing: £££
As one of the restaurants within the 5* Esplanade Zagreb Hotel,
Le Bistro Esplanade
(
www.lebistro.hr
) was a culinary delight. The menu here is designed by celebrity chef, Ana Grgic, and for €25, you can get a three-course menu accompanied by a glass of wine and tea or coffee on the Menu du Jour (Menu of the Day), making it amazingly affordable for some of the best food in Zagreb.
Konoba Lucac
Seafood, Croatian  |  Address: Ulica Svetog Petra Starog 2, Split, Croatia  |  Pricing: ££-£££
Craving seafood after arriving into Split late at night, the hotel manager recommended
Konoba Lucac
(
www.konobalucac.com
). Offering a menu of traditional Croatian dishes and daily fresh seafood, this restaurant is frequented by locals who enjoy their meal with a drink on the terrace. 
BOKUN Bar&Kitchen
Croatian, Café  |  Address: Zvizdina 1, Split, Croatia  |  Pricing: £
With the hotel not offering breakfast, I came across one of their recommendations:
BOKUN Bar&Kitchen
. Offering a limited but simple breakfast menu, it was the perfect place to start the day with some bruschetta and a fruit smoothie! 
Fife
Seafood, Mediterranean  |  Address: Trumbiceva Obala 11, Split, Croatia  |  Pricing: £
Located a short walk from the walls of Diocletian's Palace,
Fife
offers fresh seafood at great prices. This a great place to stop for lunch before heading towards Marjan Forest for a hike or the beaches for some afternoon sun. 
Teraca Vidilica 
Croatian, Mediterranean  |  Address: Nazorov Prilaz 1, Marjan Hill, Split, Croatia  |  Pricing: ££
Located on Marjan Hill,
Teraca Vidilica
offers breath-taking, panoramic views of Split. Perfect for sipping a cocktail after a hike around Marjan whilst watching the sunset soak Split in orange light from the terrace. This restaurant and bar is seasonal from May to October. 
Portofino
International, Croatian  |  Address: Grgura Ninskog Polijana 7, Split, Croatia  |  Pricing: ££££
Portofino
(
www.portofino.hr
) is every fine-diner's paradise. Offering an international menu with Croatian-inspired dishes in a cozy and intimate setting in Diocletian's Palace, this restaurant is a popular establishment in Split. Reservations are highly recommended, especially if you don't fancy having to wait until 21:30 for dinner! 
Bajamonti
Mediterranean, European  |  Address: Prokurative Trg Republike 1, Split, Croatia  |  Pricing: ££
Perfect for breakfast after a morning stroll through the markets in Split,
Bajamonti
(
www.restoran-bajamonti.hr
) offers an extensive breakfast menu ranging from continental, cold options to omelettes and full cooked breakfasts. The restaurant attracts a crowd for lunch and dinner too and has a well-shaded terrace in the square for those hot, sunny days.
Olive Tree
Croatian  |  Address: Obala Hrvatskog Narodnog Preporoda 6, Split, Croatia  |  Pricing: £££
Olive Tree
(
www.olivetree.hr
) has mixed reviews on Tripadvisor but was a great pit-stop for a cold cocktail after a day at the beach. 
Konoba Marjan
Seafood, Mediterranean  |  Address: Senjska 1, Split, Croatia  |  Pricing: ££-£££
A family owned restaurant,
Konoba Marjan
 offers a daily menu that changes based on the ingredients available from local markets. The tables outside on the side the narrow, cobbled street is a great place to enjoy the day's dishes whilst watching Split's many visitors go about their night. Portions are generous so be careful not to over order! 
Gelateria Emiliana
Dessert  |  Address: Cosmijeva 1, Split, Croatia  |  Pricing: £
Homemade waffle cones coupled with a decadent gelato makes
Gelateria Emiliana
one of the best dessert places I've ever tried. Expect to queue as this place is extremely popular and comes with lots of recommendations!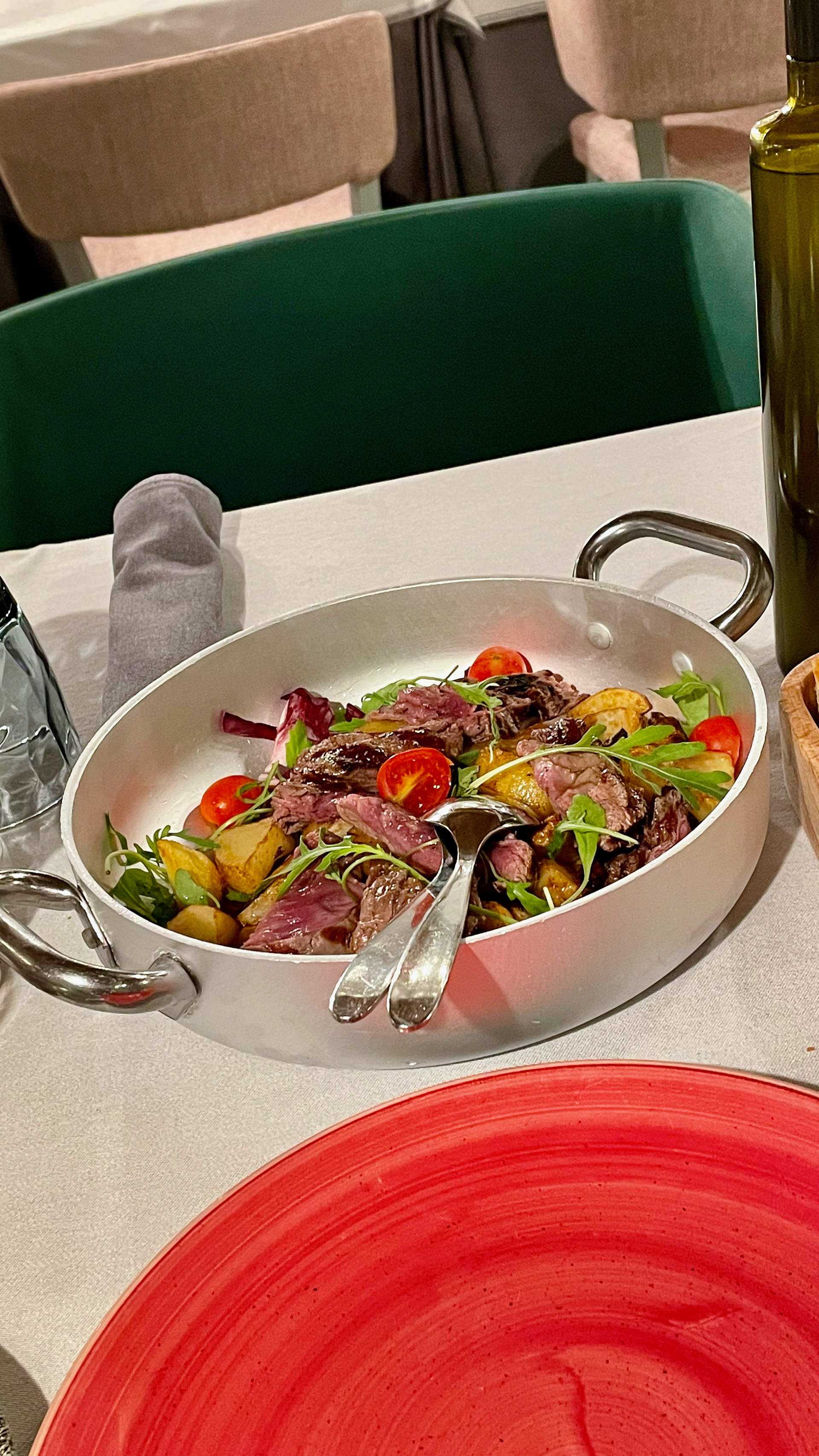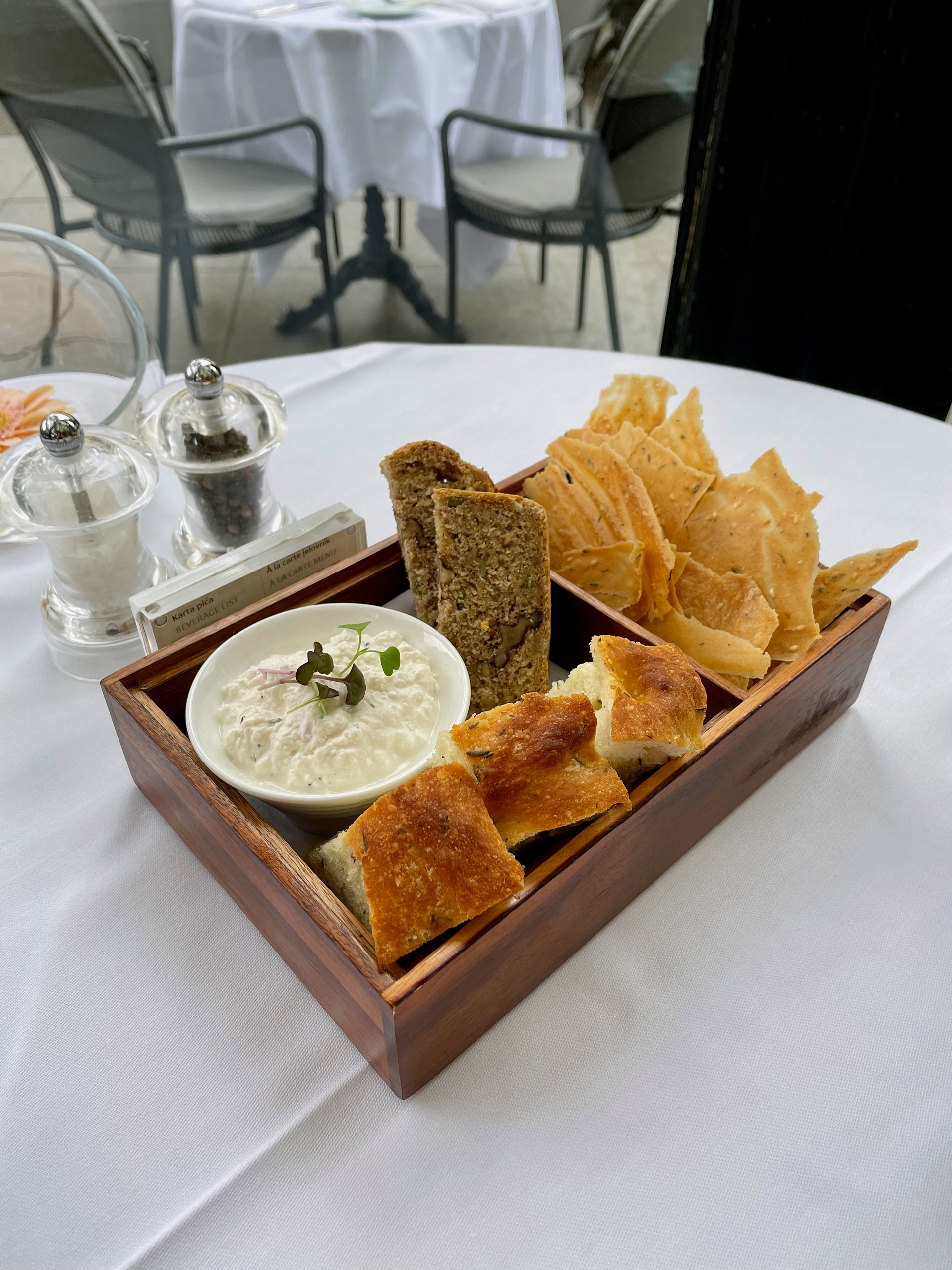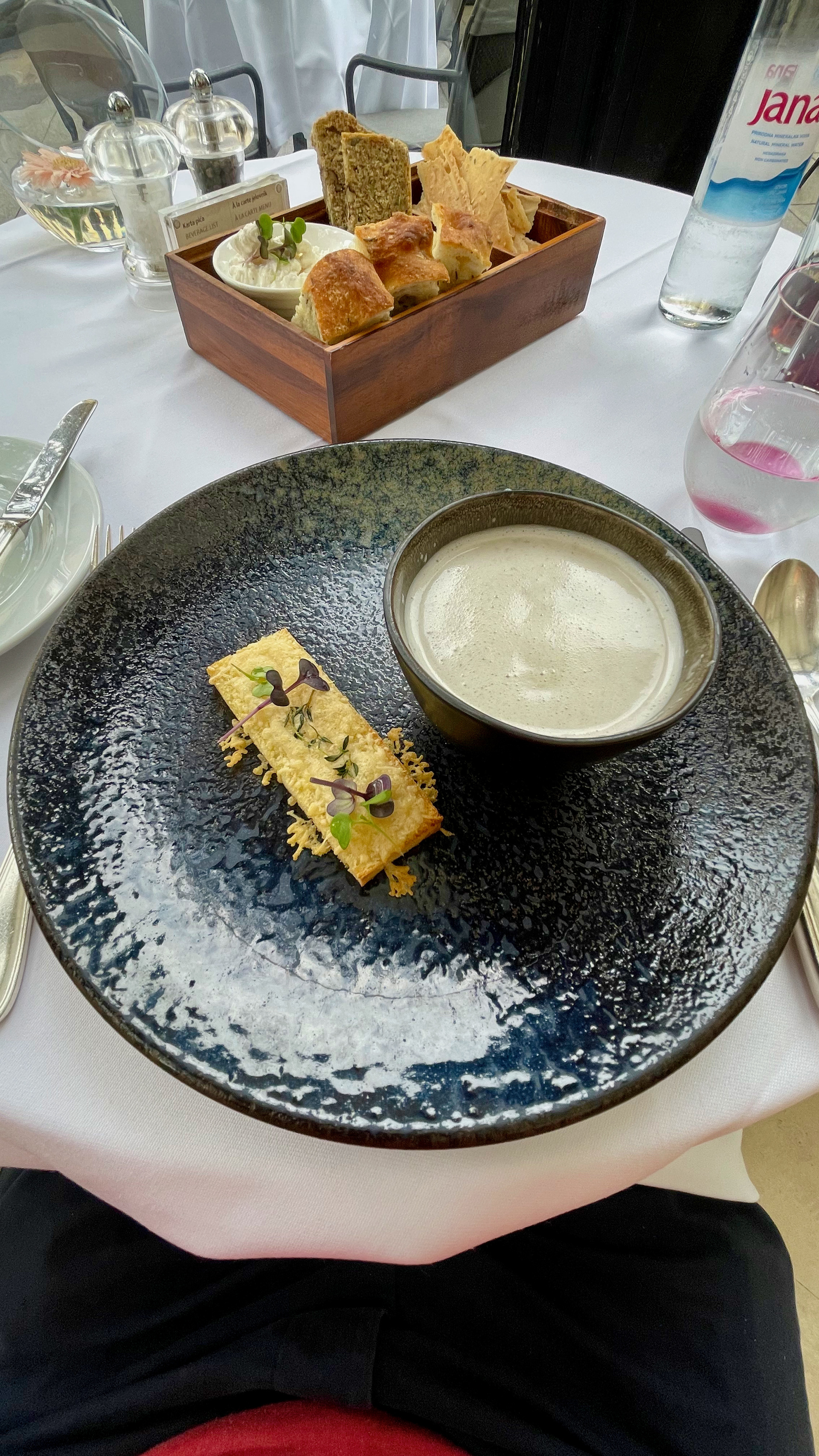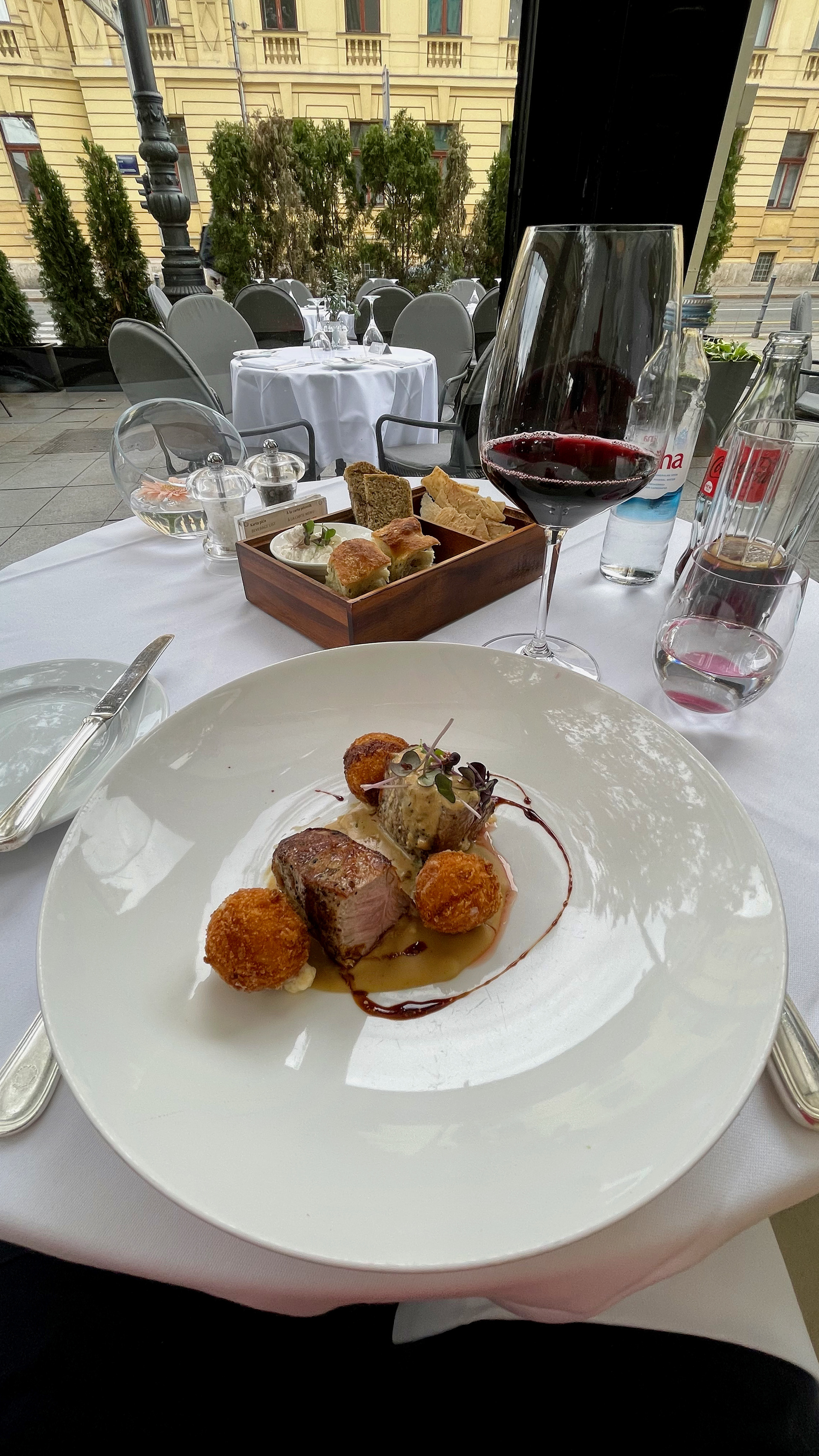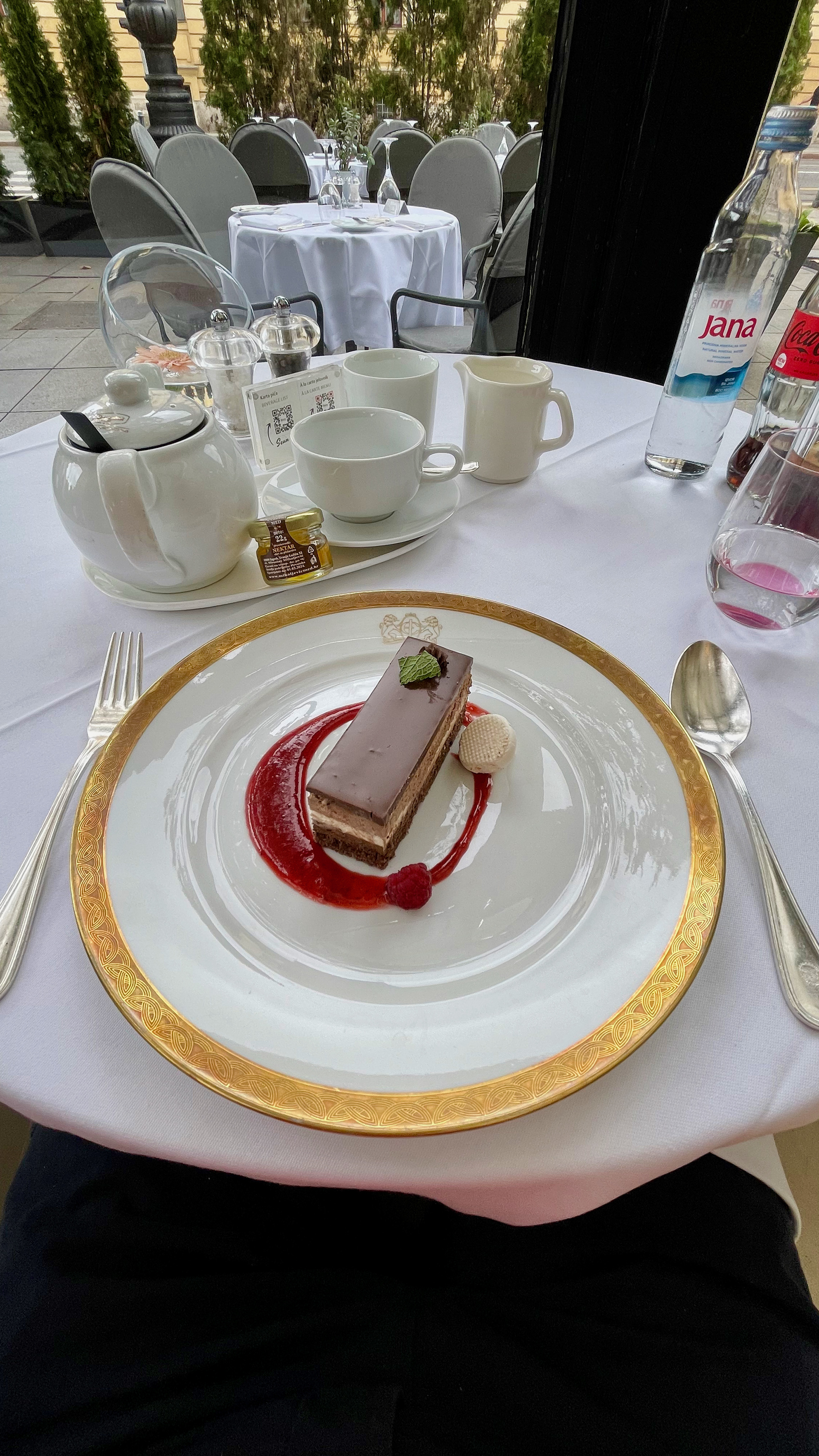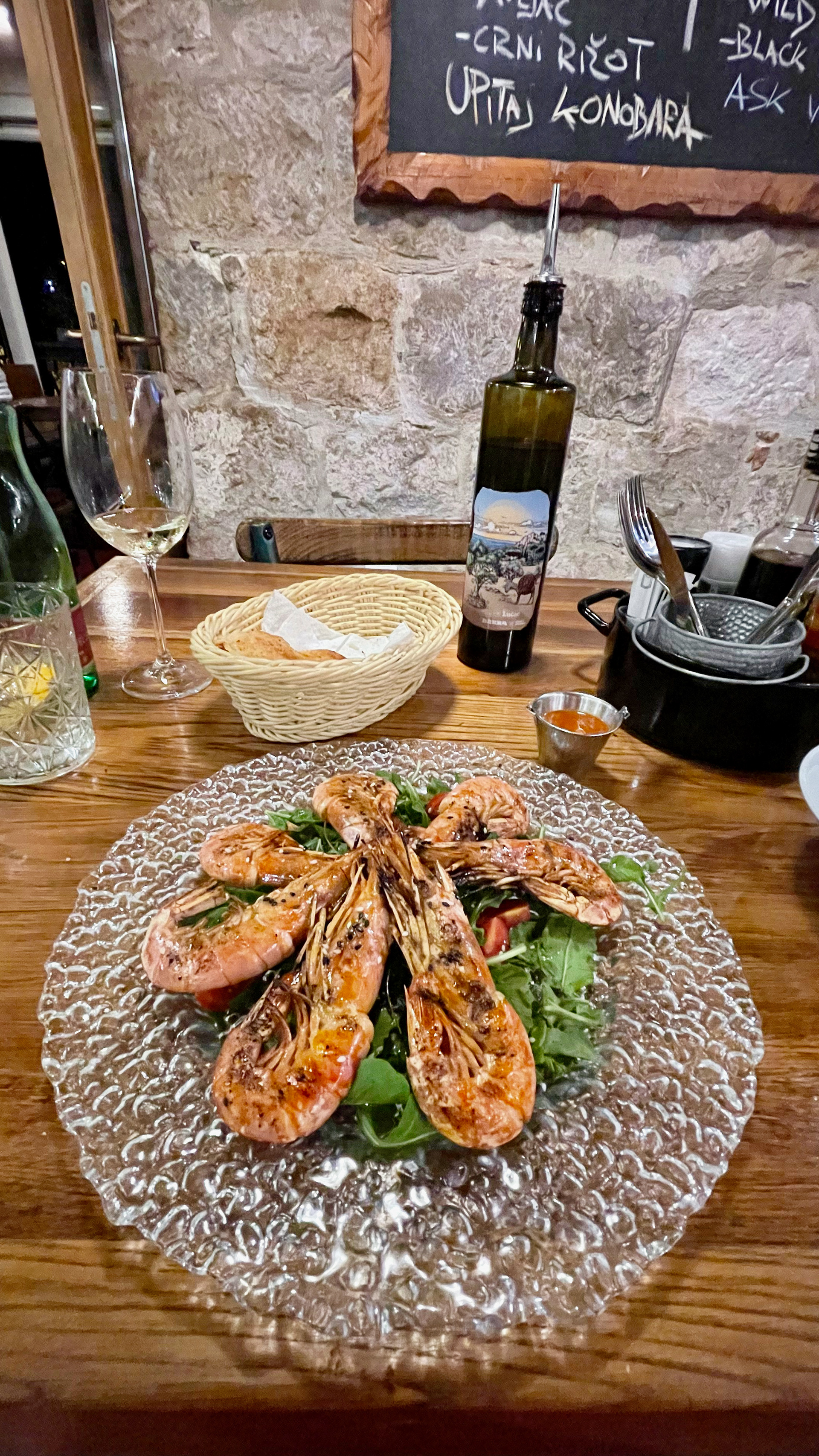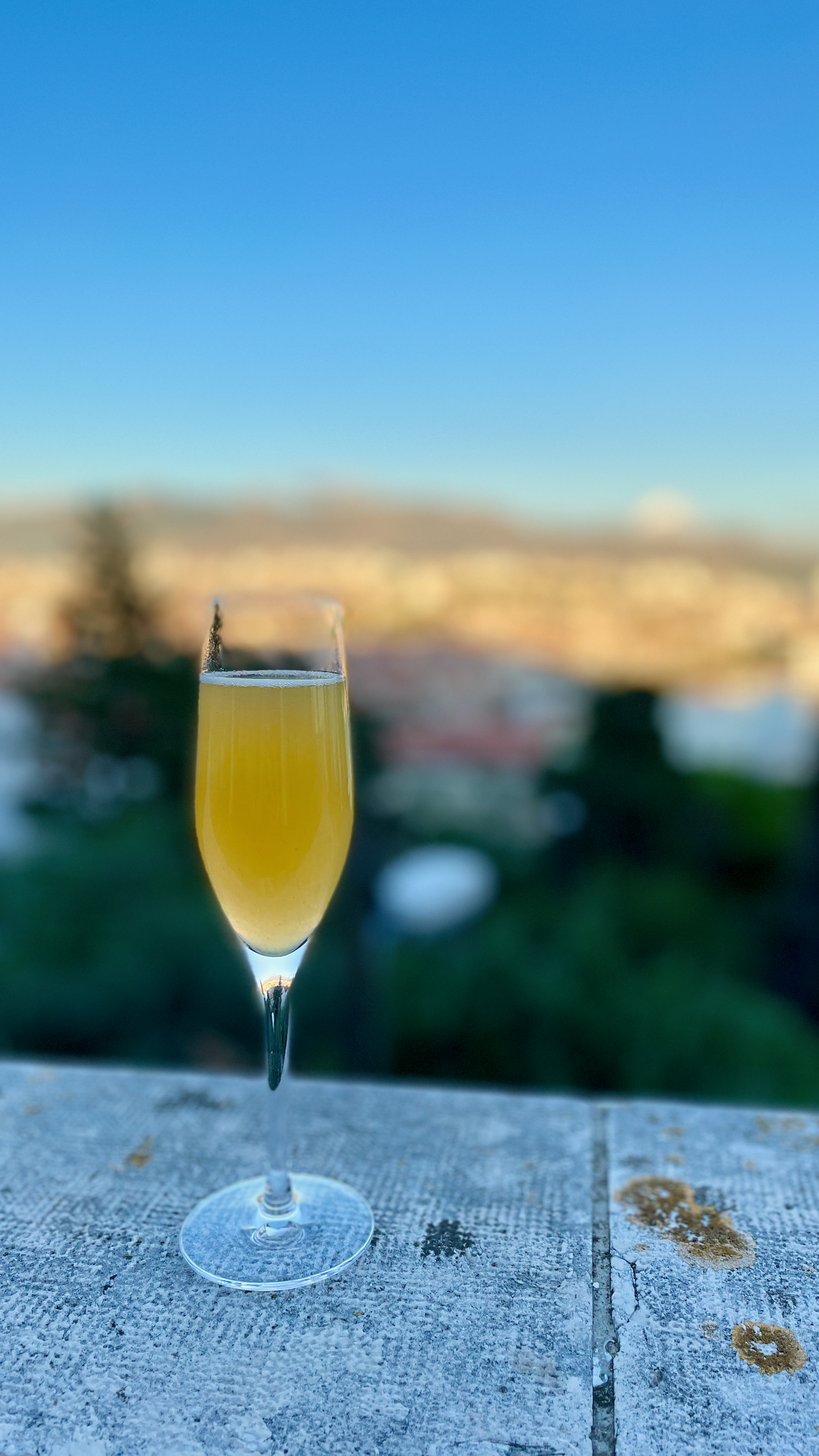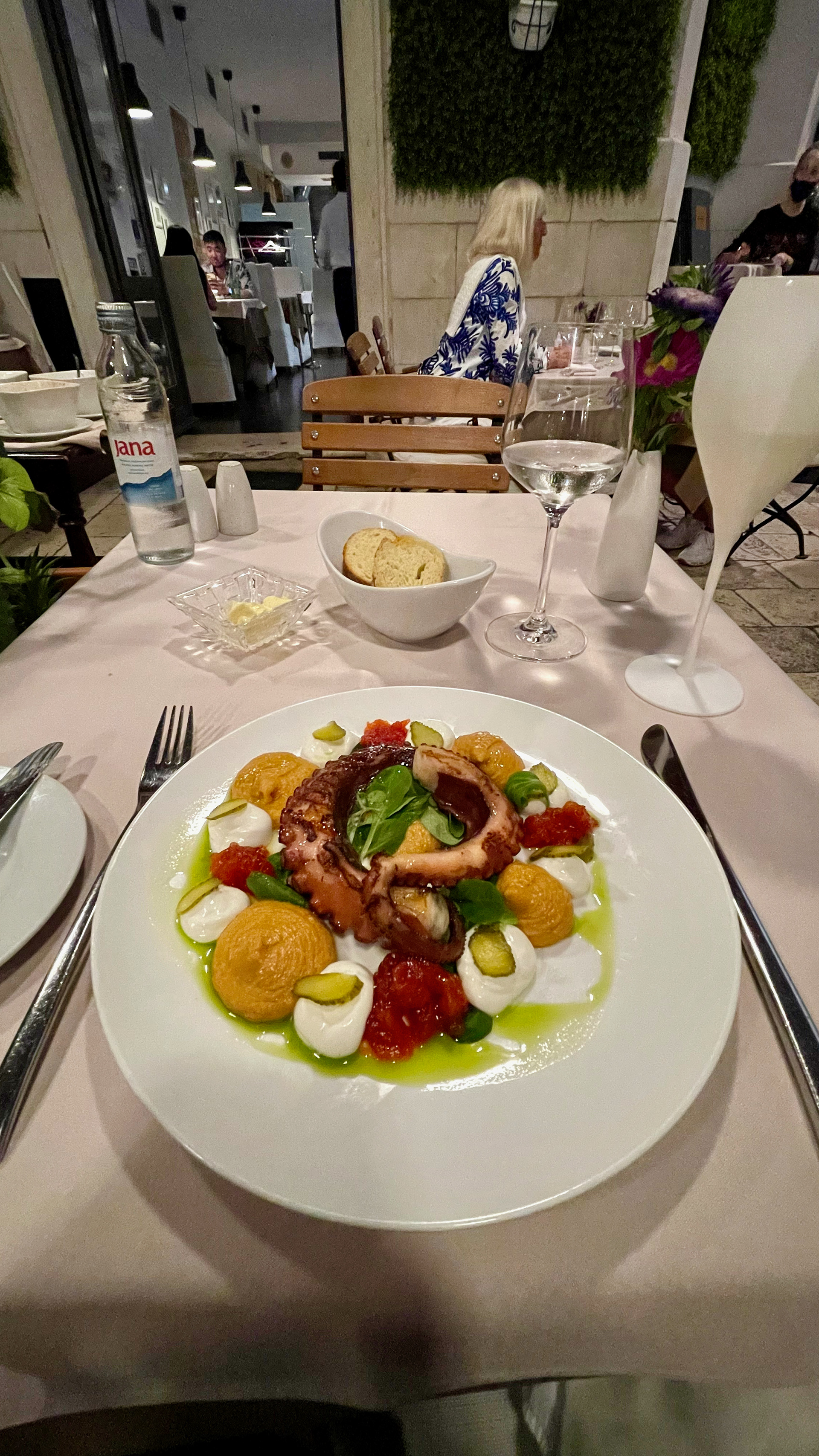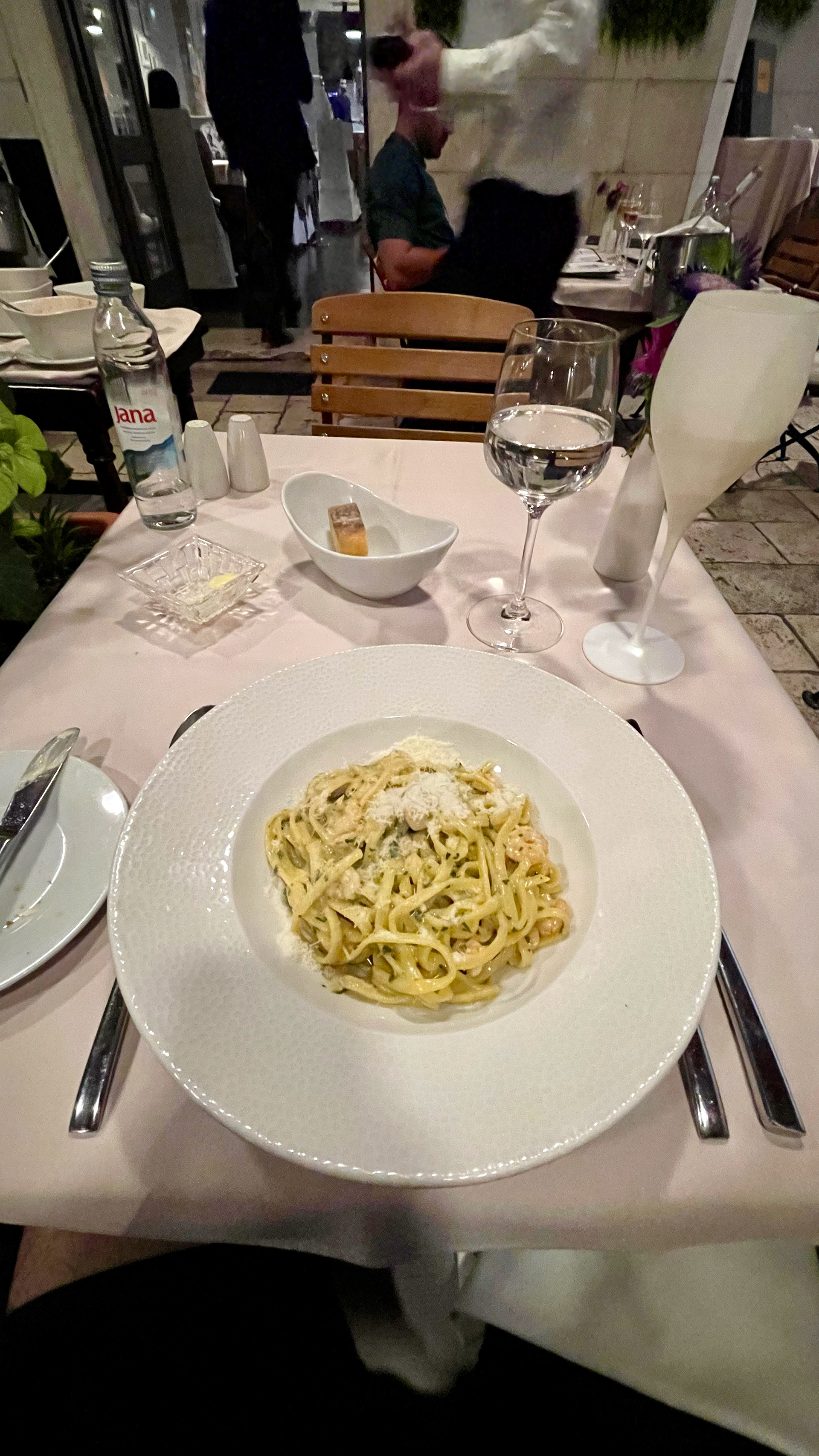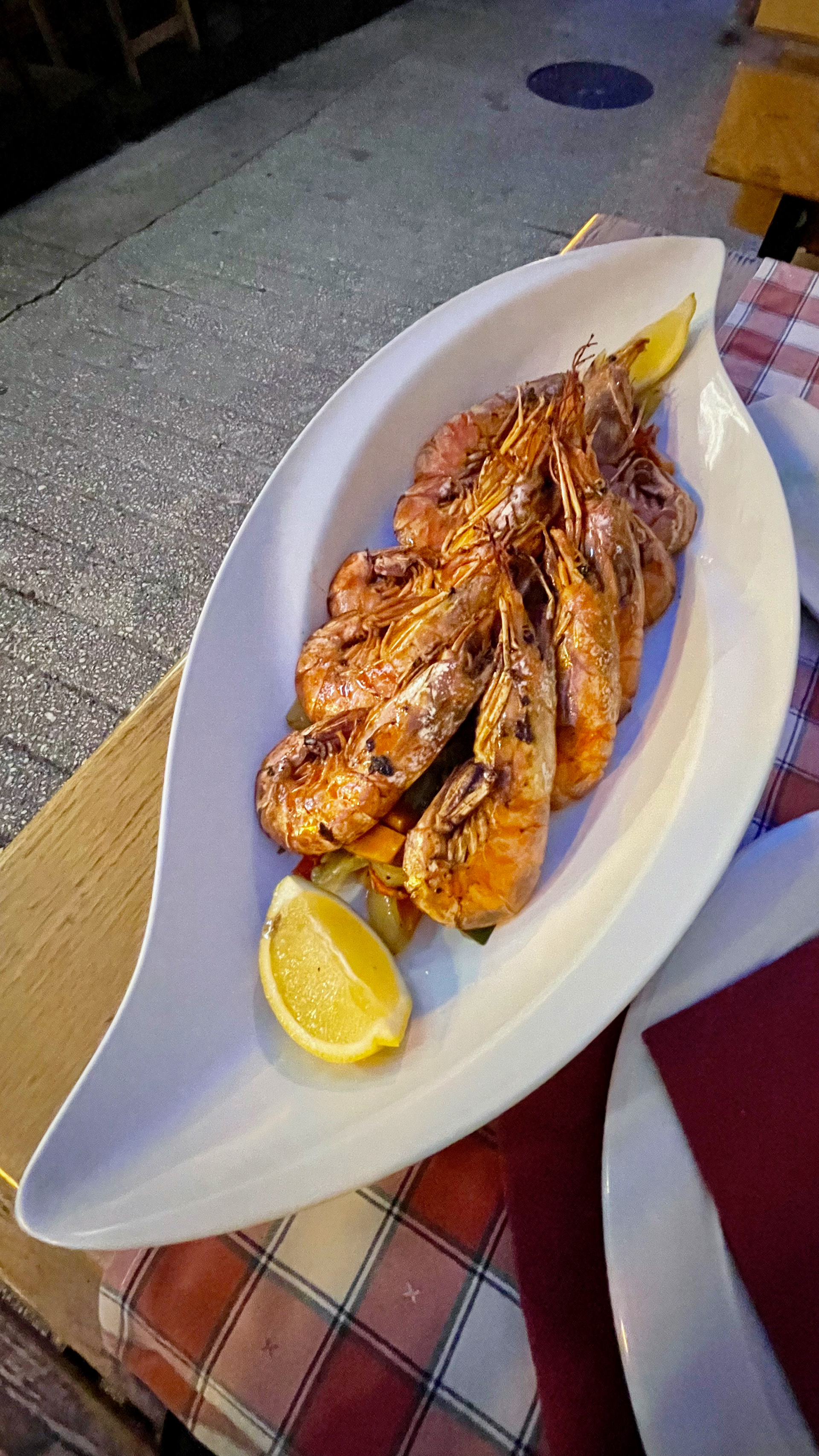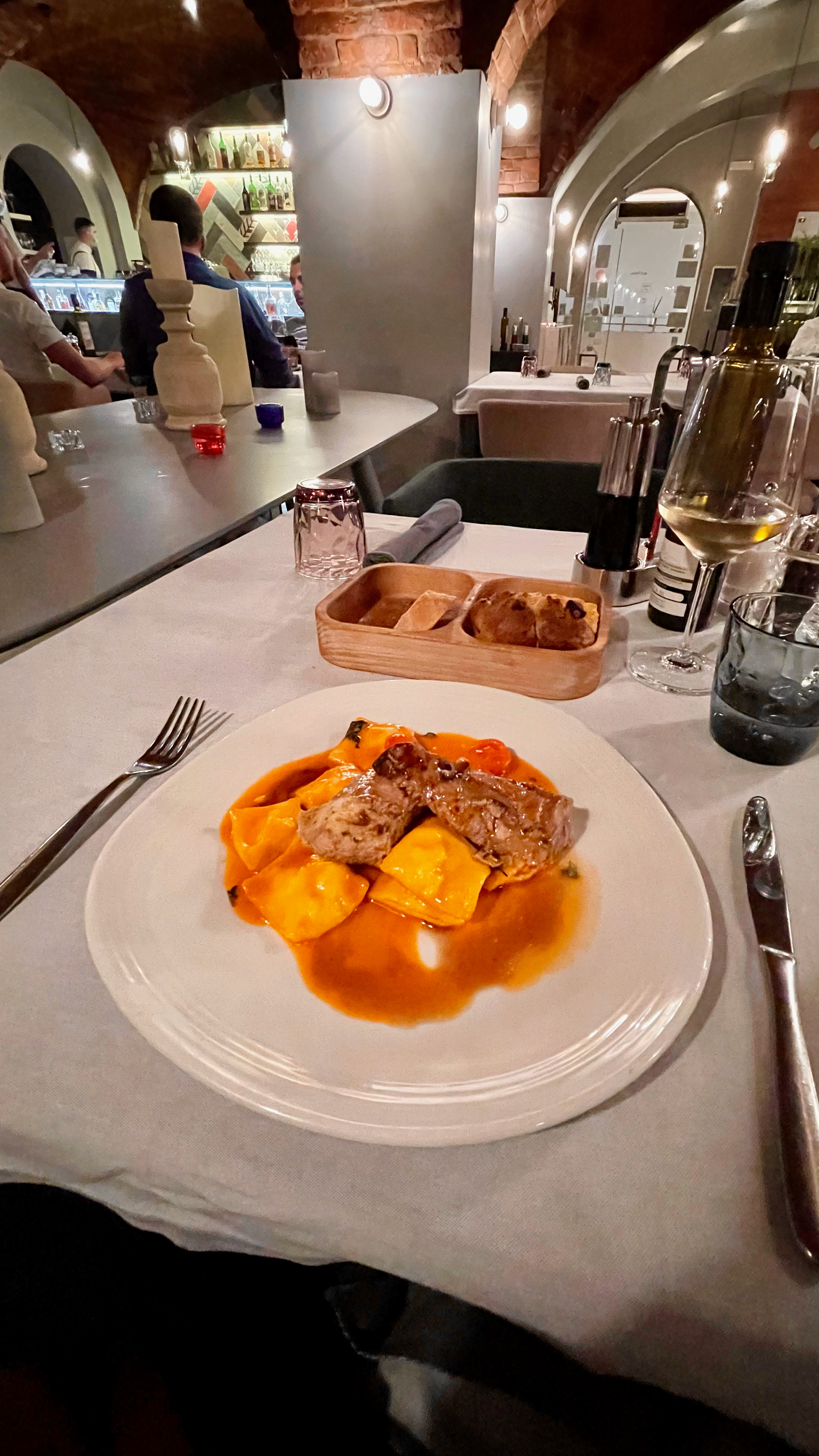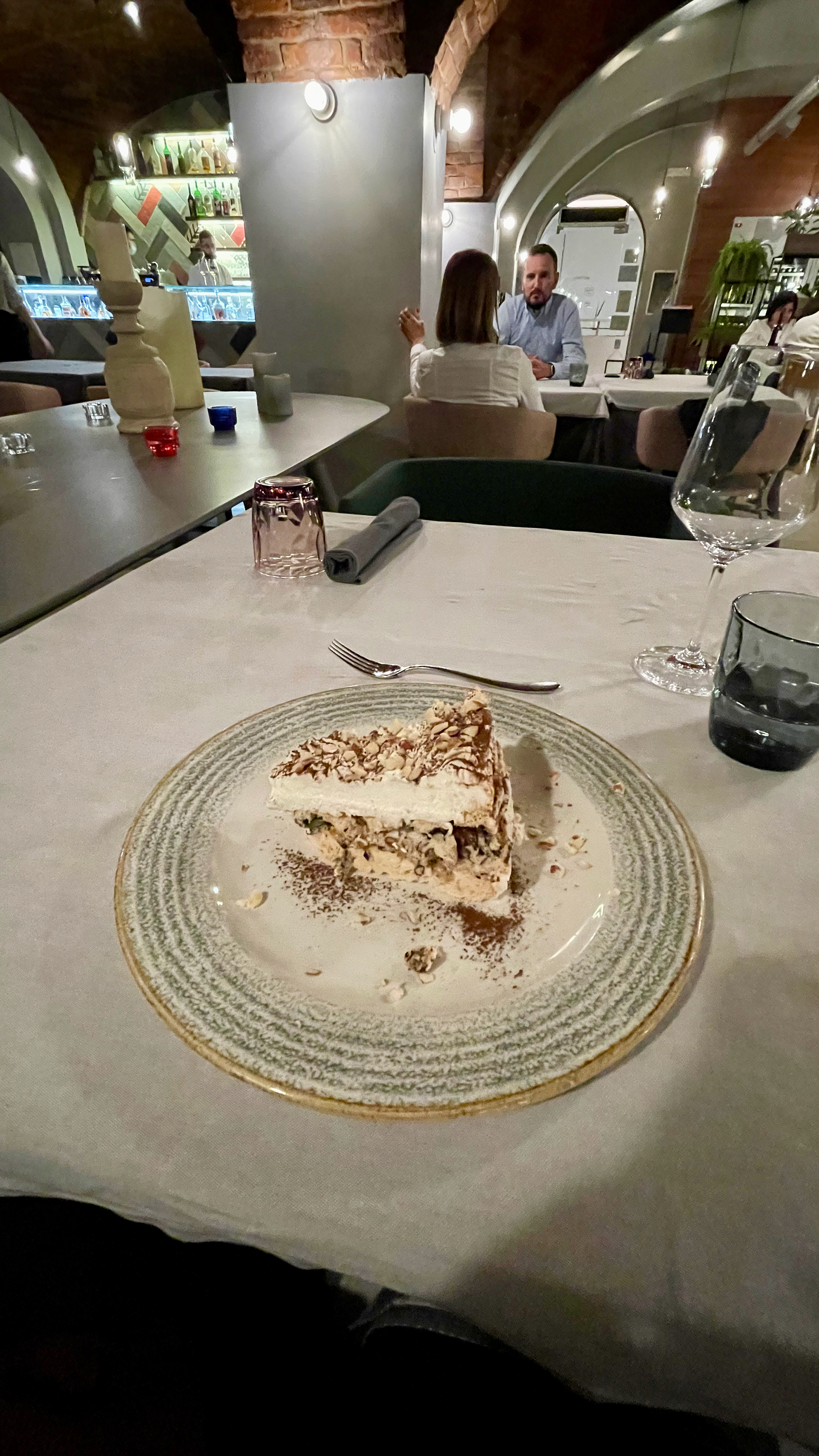 Places to go and things to do
Zagreb
Probably one of the easiest cities to walk around in Europe, Zagreb is great for exploring on foot. As the capital of Croatia, the city is rich in history that dates back to Roman times, although the city wasn't formed until 1851 when Josip Jelacic brought two settlements, Gradec and Kaptol, together to form Zagreb. The city continues to live in two halves with the Upper Town, best known for it's red-roofed buildings and cobblestoned streets and the Lower Town with it's mash-up of concrete and art-deco buildings. The city is compact enough to explore in around 48 hours if you're pushed for time. 
Starting at Zagreb's train station,
Glavni Kolodvor
,
Trg Kralja Tomislava
and the
Art Pavilion
lie just north and offers a great place to people watch whilst taking in the buzz of the city. Heading north will take you along a number of green spaces created around grand buildings dedicated to the arts before you reach Zagreb's Central Park,
Zrinjevac
. A beautifully arranged space featuring fountains, trees and a variety of flowers, the park includes a mechanical weather station at the very north end of the central path. 
Leaving the green spaces behind, the road to the left takes you north to
Ban Jelacic Square
, which is dedicated to Josip Jelacic, who is credited for creating Zagreb when he united the settlements of Gradec and Kaptol in the mid 19th century. The square frequently plays hosts to a number of public events including seasonal markets and political gatherings, both of which I witnessed whilst in the city. 
Heading north via the road on the north-west corner of the square will take you to the
Cathedral of the Assumption of the Blessed Virgin Mary
- an imposing and impressive cathedral that suffered damage to both spires during an earthquake in 2020. 
Heading west from Ban Jelacic Square will take you down
Ilica
, Zagreb's version of London's Regent Street. From Ilica, you can reach the
Lower Station of the Funicular Railway
, the shortest in the world - running just 66 metres to link the Upper and Lower towns. The alternative route to using the funicular railway is to take the steps that run alongside it, which lead to the Upper Station, just in front of
Lotrscak Tower
. A fortified tower built in the 13th Century, the tower has served many purposes including protecting the South Gate of the Gradec town wall and, now, as a great place to get panoramic views of Zagreb. Access to the tower is possible for an entry fee of £2.30/20HKR. Located under this area is a tunnel known as
Tunel Gric
, a shortcut for getting around the Upper Town. 
Once in the Upper Town, there were a variety of things to see including the popular 
Museum of Broken Relationships
(
www.brokenships.com
), a modern take on a museum that curates contributions from people from all over the world who want to share items from relationships that didn't work out. Entry to the museum is £4.60/40HKR. Along the same road is the
Croatian Museum of Naive Art
and
St. Mark's Church
, a well-recognised point of interest and one of the oldest landmarks in Zagreb. 
Head east from St. Mark's Church and you'll reach
Tkalciceva Ulica
, a street lined full of bars and restaurants. Find one of the cafés here and grab a seat outside to join the Croatians in their favourite activity - people watching! Located at the southern end of Tkalciceva Ulica is
Dolac Market
, Zagreb's central indoor and outdoor market. Pop along in the mornings to see the huge variety of local produce available for sale. 
Other notable places to check out that aren't on the route above are the
Botanical Gardens
, which are open to the public, free-of-charge, and located to the west of Glavni Kolodvor. Head north from the Botanical Gardens to reach the impressive looking
Croatian National Theatre
.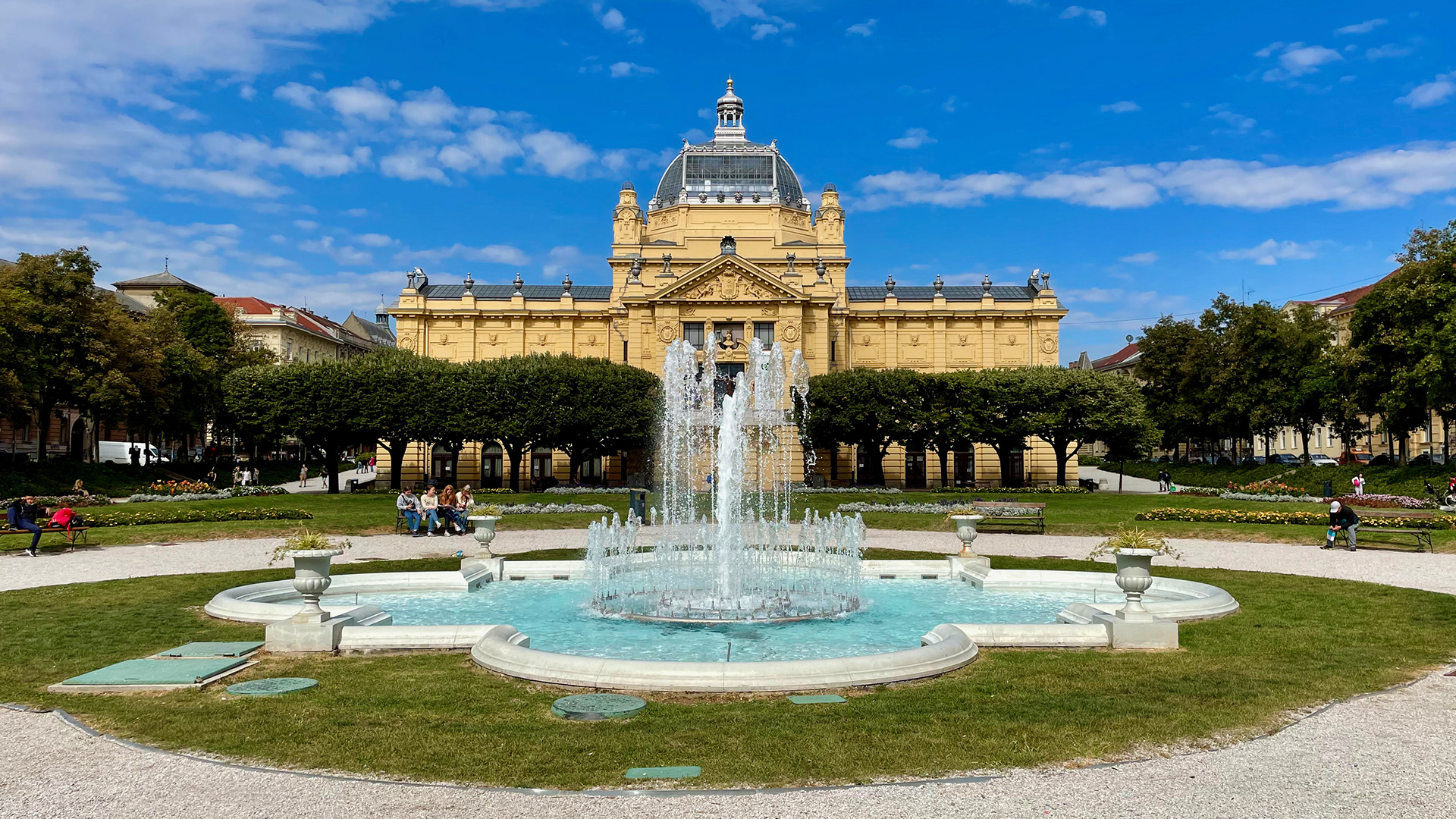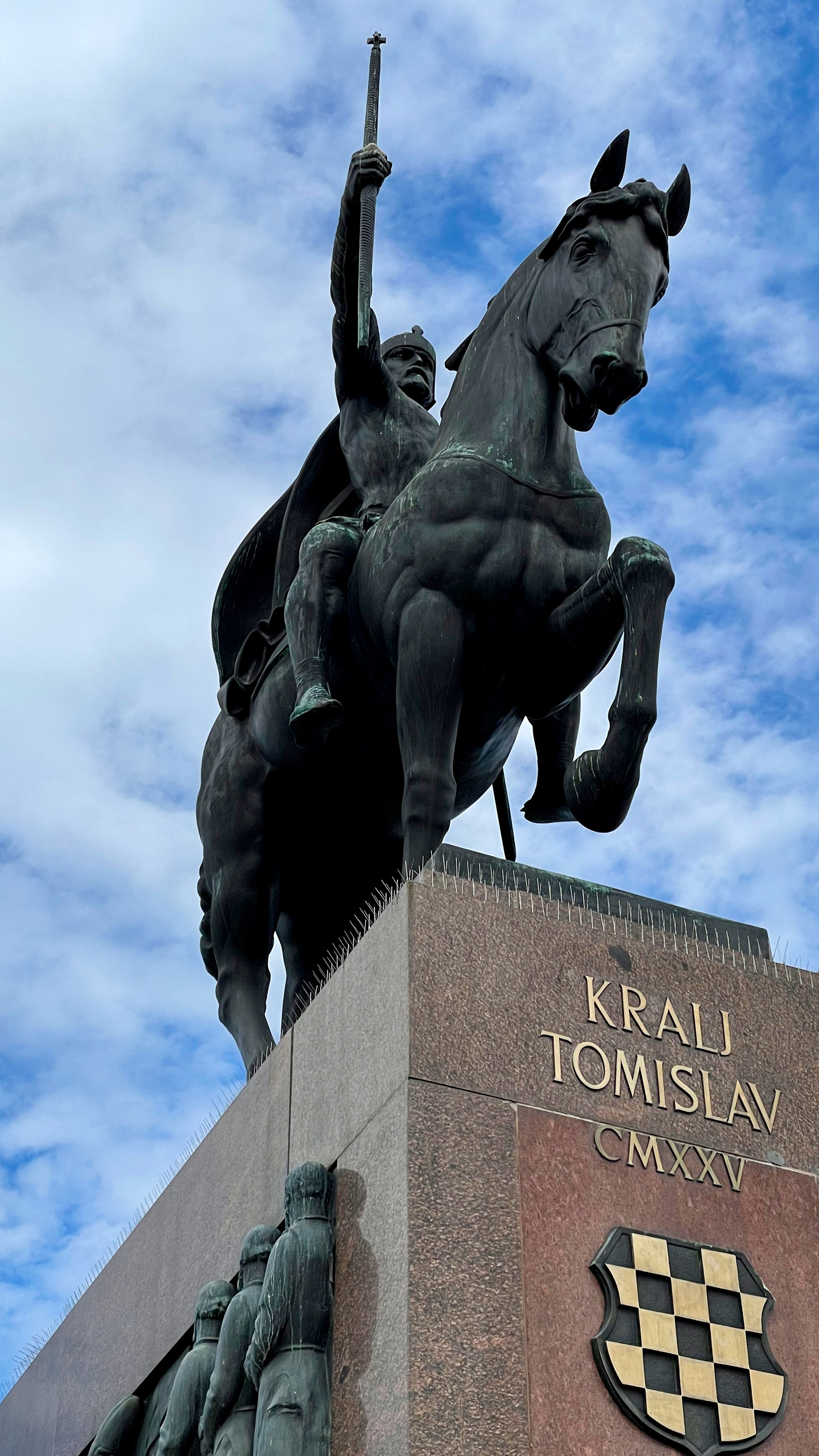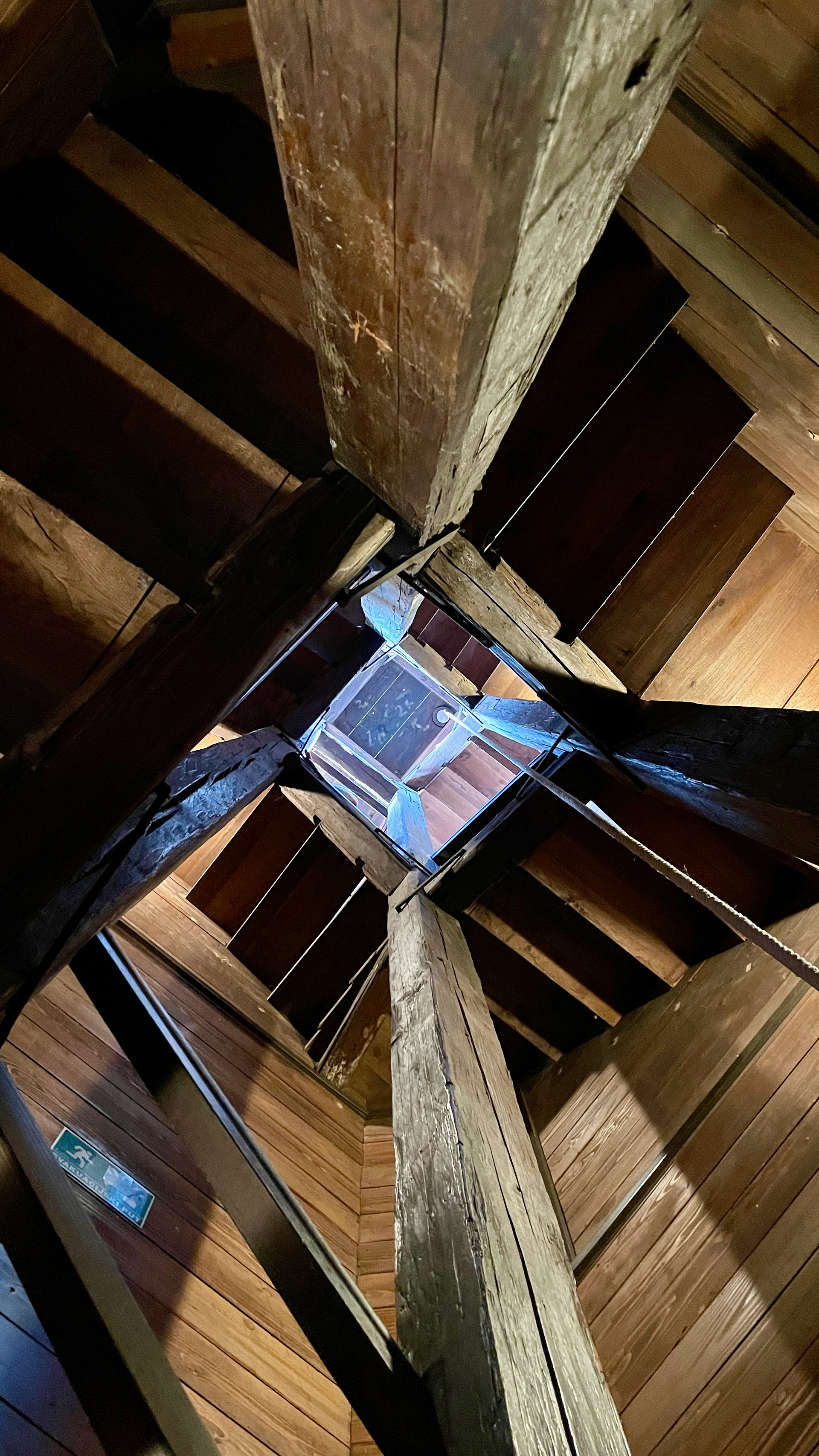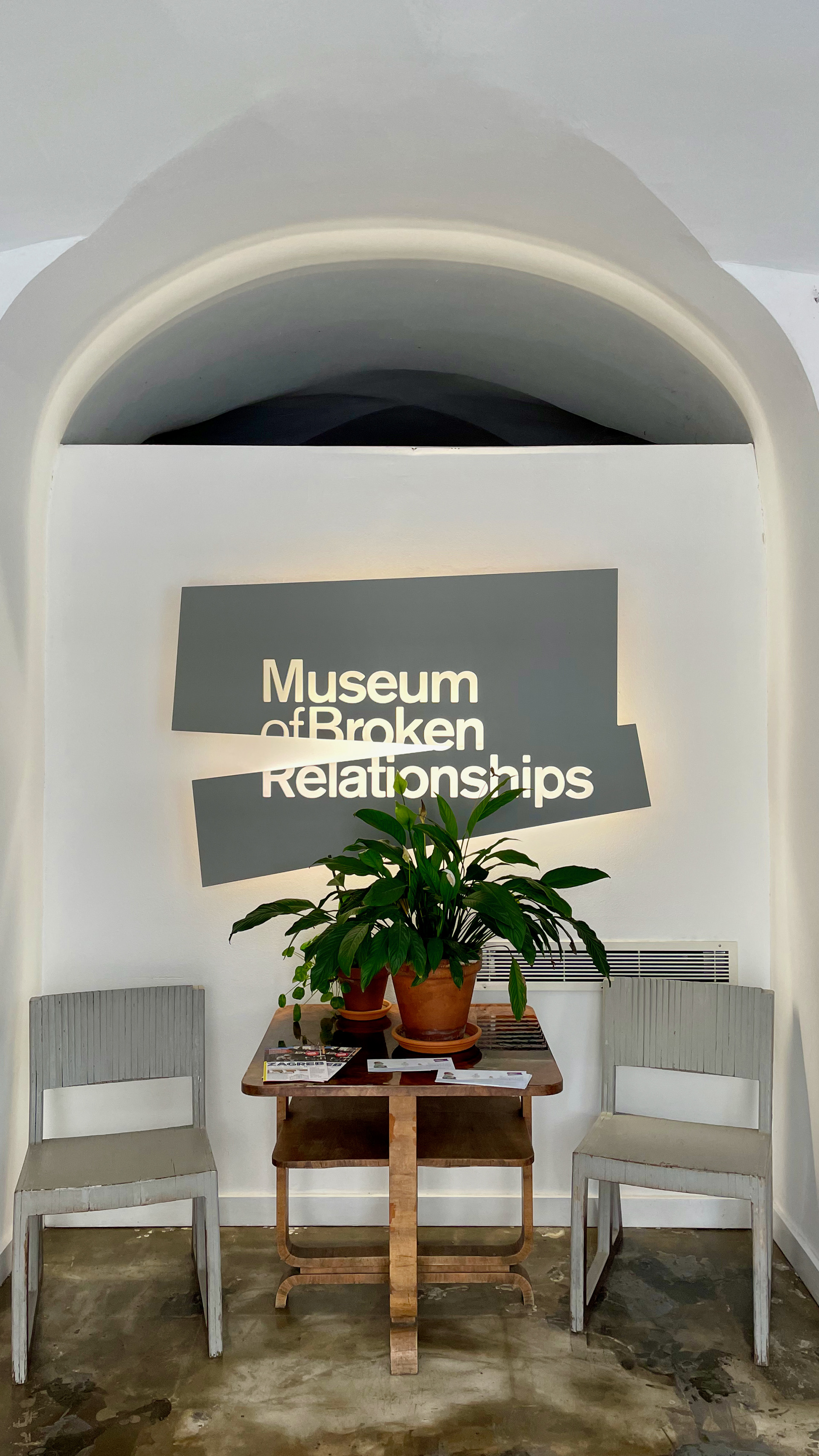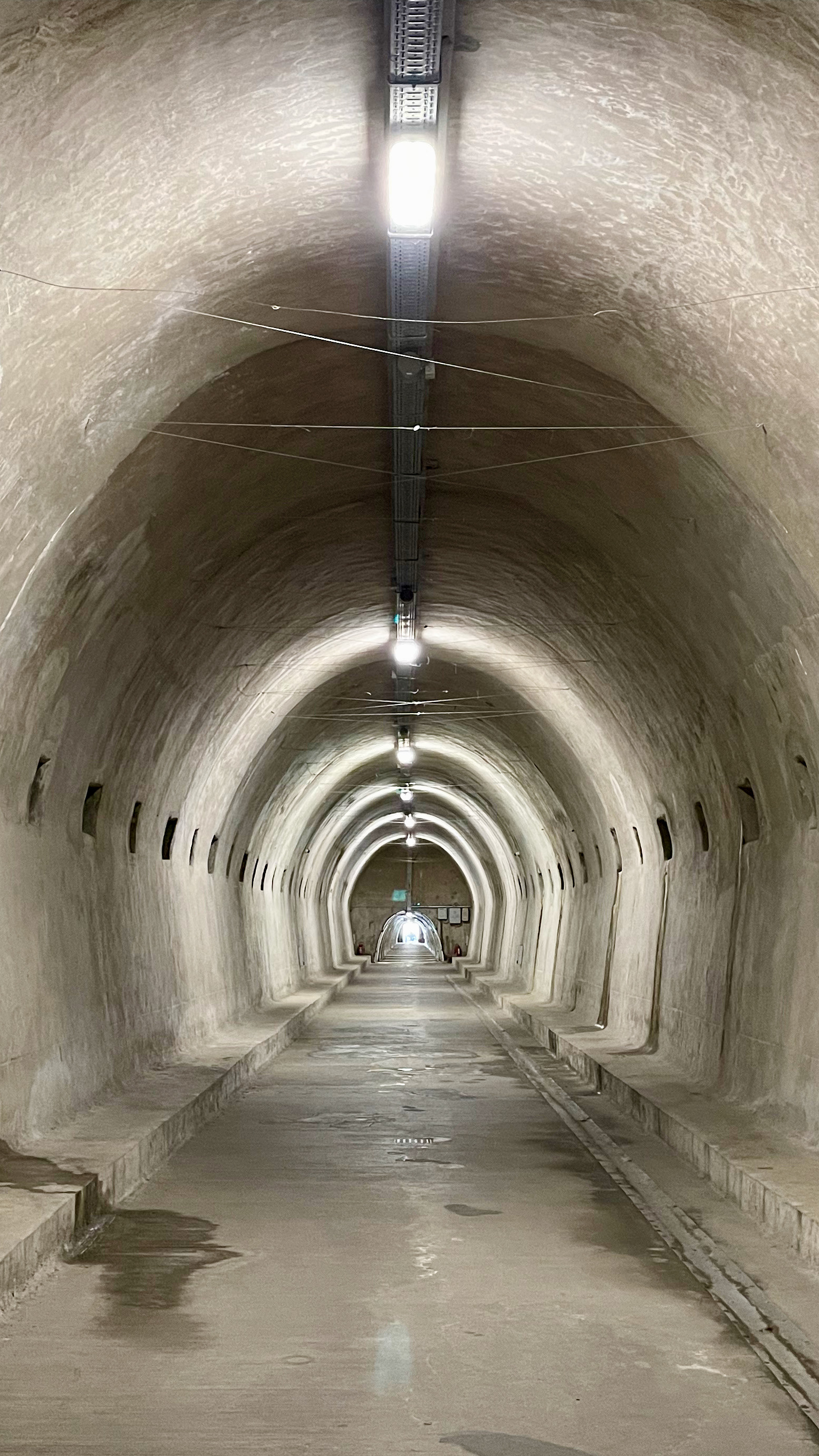 Split
Croatia's second largest city is Split, a buzzing city with a reputable balance between old and new. Set around dramatic coastal mountains and warm turquoise waters, the city is impressive to say the least and has a history that dates back to the 3rd or 2nd century BC - something that lives on in the streets and buildings that still stands today. 
The biggest attraction of Split is UNESCO World Heritage Site,
Diocletian's Palace
, an ancient palace (more like fortress!) built for the Roman Emperor, Diocletian. Whilst visiting the palace itself is free (it makes up the streets of the city), some of the main attractions such as
Saint Domnius Cathedral
, require a ticket. Buy the combined ticket which costs around £5/45HRK and gets you access to six sites, including the
Bell Tower
,
Crypt
and 
Temple of Jupiter
.
Split is littered with museums and some are worth seeing more than others. Notable museums include the
Ethnographic Museum Split
(
www.etnografski-muzej-split.hr
), which includes access to the Renaissance terrace at the top of the vestibule in Diocletian's Palace via a reconstructed Roman-era staircase for £2.30/20HKR. I would spend more time on the terrace than in the museum, although some of it's exhibitions are interesting. If you're a Game of Thrones fan, then the
Game of Thrones Museum
may be worth a visit. For a steep £11.40/100HKR entry fee, you can see some of the original props used within the production of the TV series. 
Similar to Zagreb, the sale of fresh, local produce is important to the local community and two markets are open pretty much daily: the
Green Market
, an outdoor market selling mainly fruit, vegetables, flowers and by-products such as honey and
Peskarja
(the Fish Market), an indoor market selling seafood. Both are well worth visiting in the early morning. 
To the west of Split's old city is
Marjan
, a hill and natural preserve covered in dense mediterranean pine forest and has a number churches built into it's face. The area is great for a hike and has vantage points at peaks along it's ridge, offering amazing views of the surrounding area and the city itself. 
Along the southern edge of Marjan are a number of beaches including
Kasjuni beach
, which was recommended to me by a number of people including locals and others who have travelled to Split before. The beach can be reached by taxi or a 45-minute walk from the city centre. The stretch of beach is incredibly well maintained and surrounded by warm, turquoise waters, perfect for swimming. Located on the western tip is a section for naturists, should you be that way inclined. 
Located along the harbour front is
Riva
, a street lined with bars and restaurants. Whilst popular, these bars and restaurants aren't always the best and doing a bit of research may help you locate a hidden gem on a street deep in the old city rather than being dragged into a tourist trap.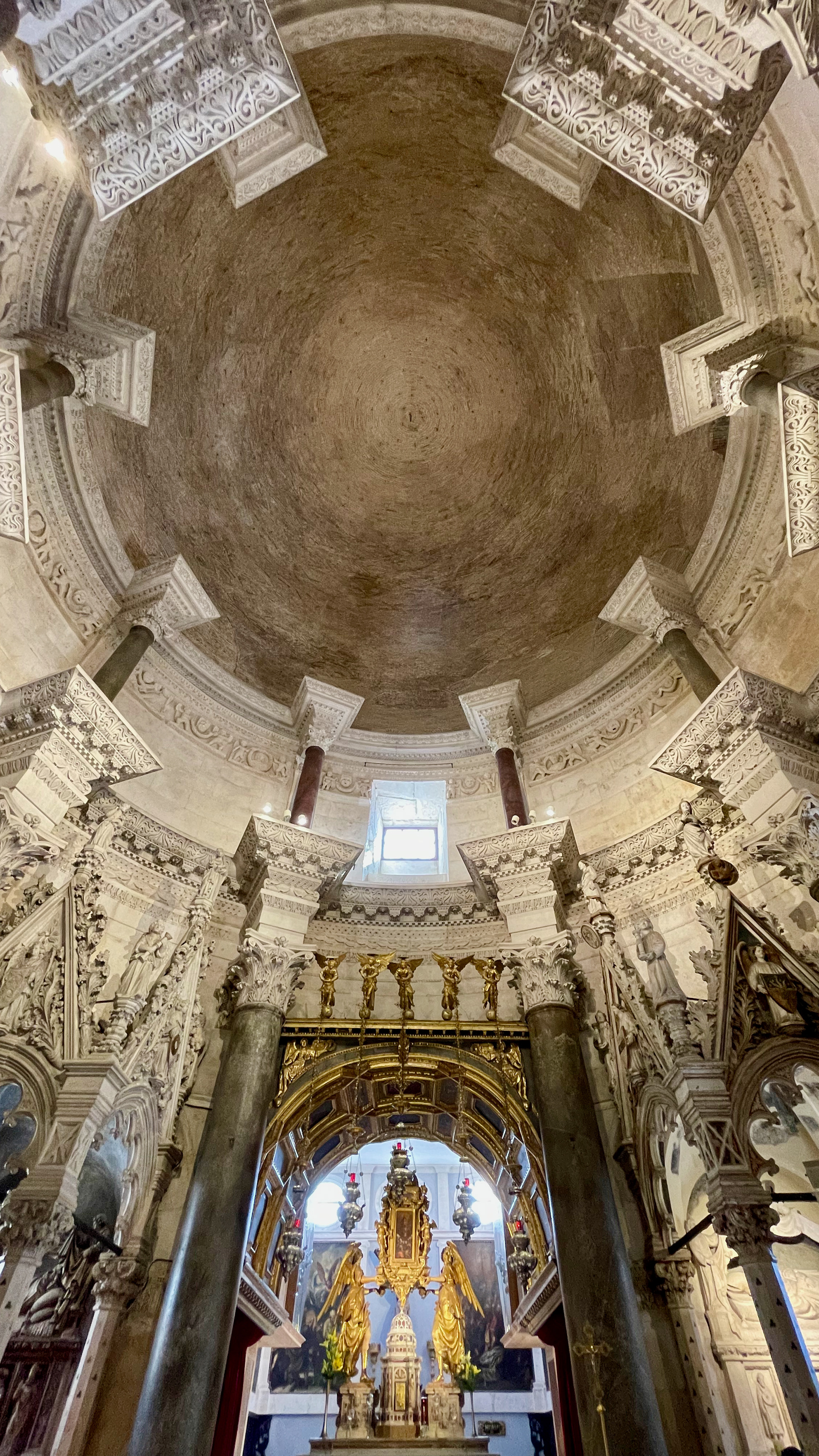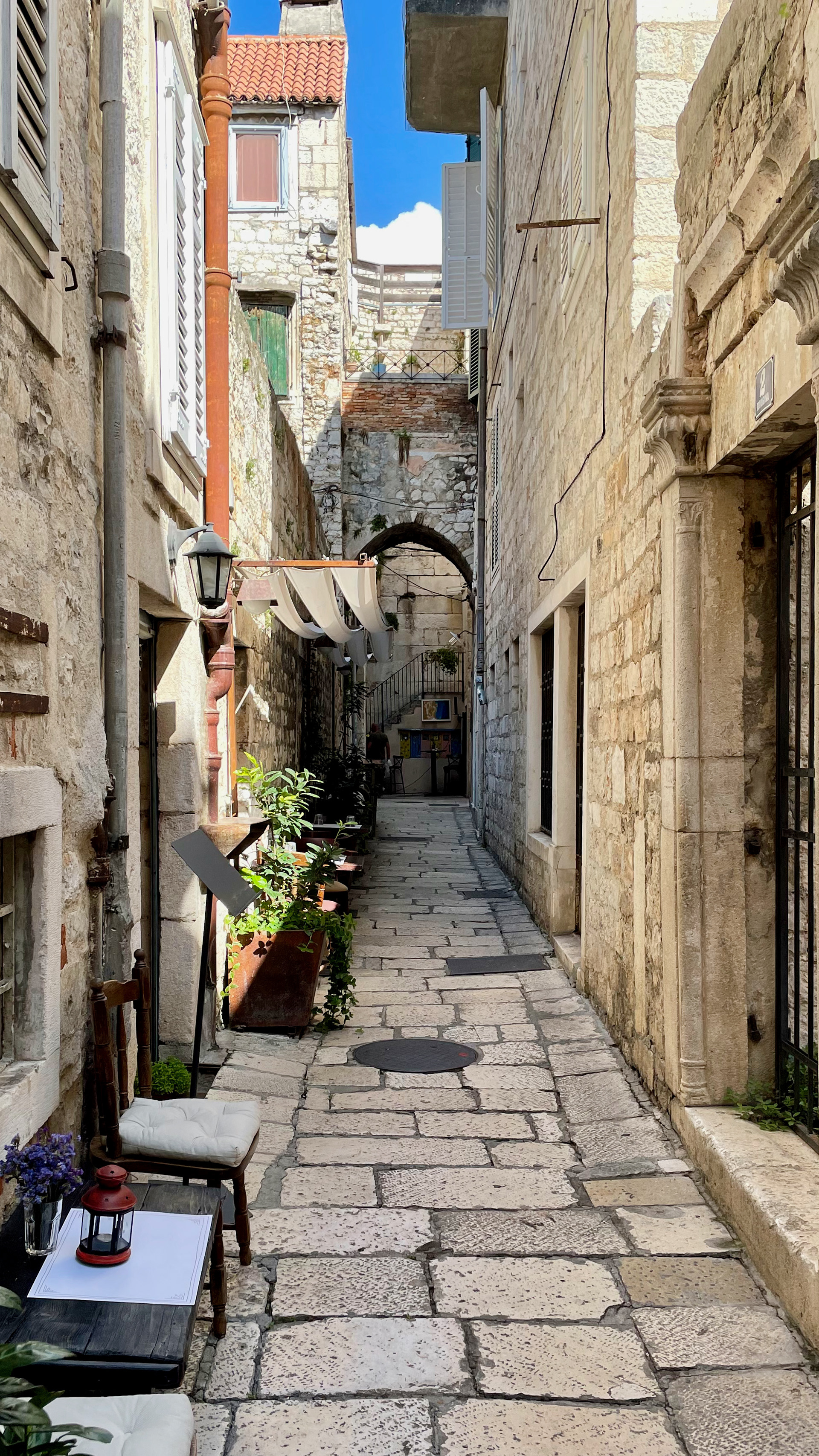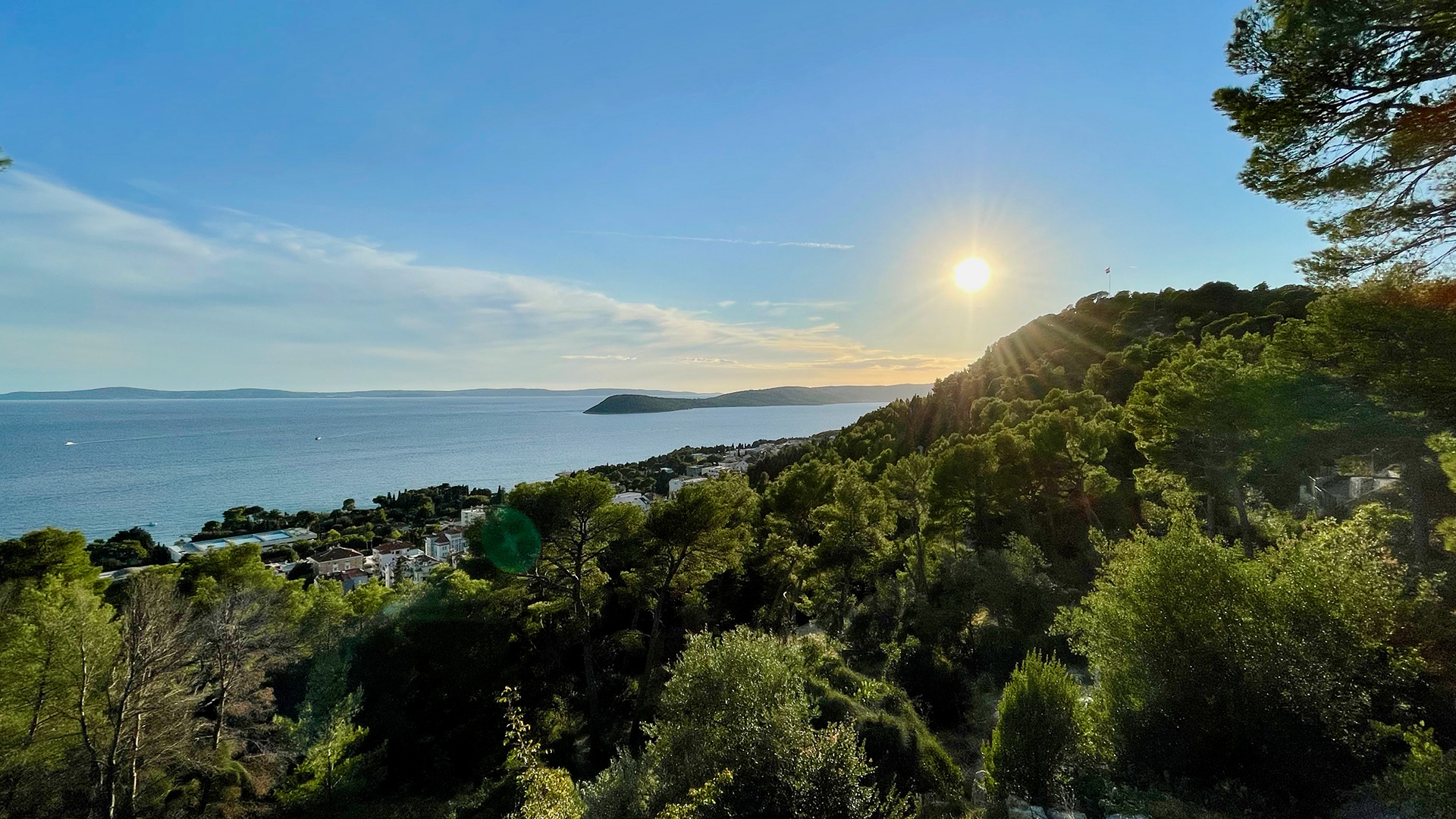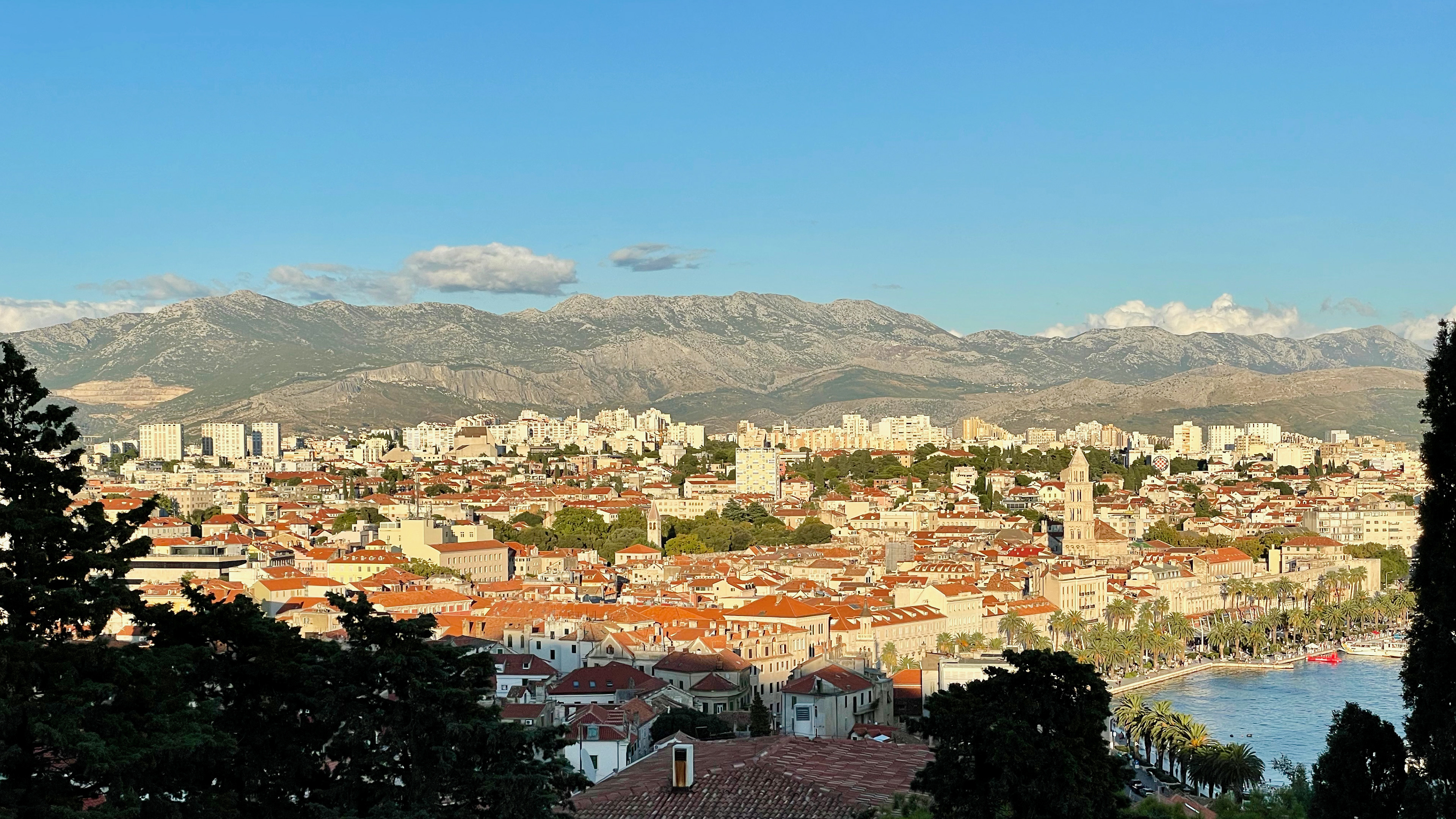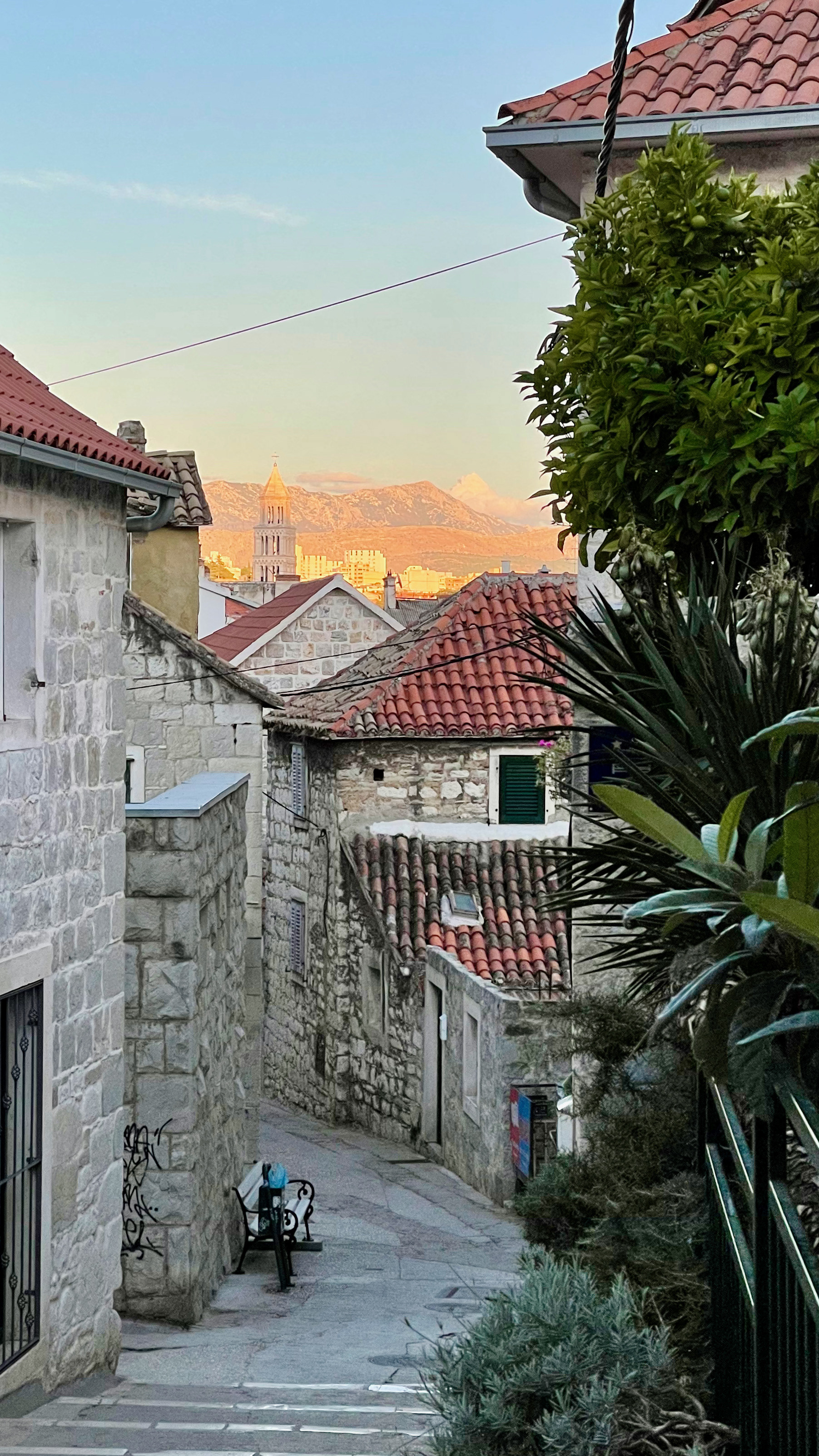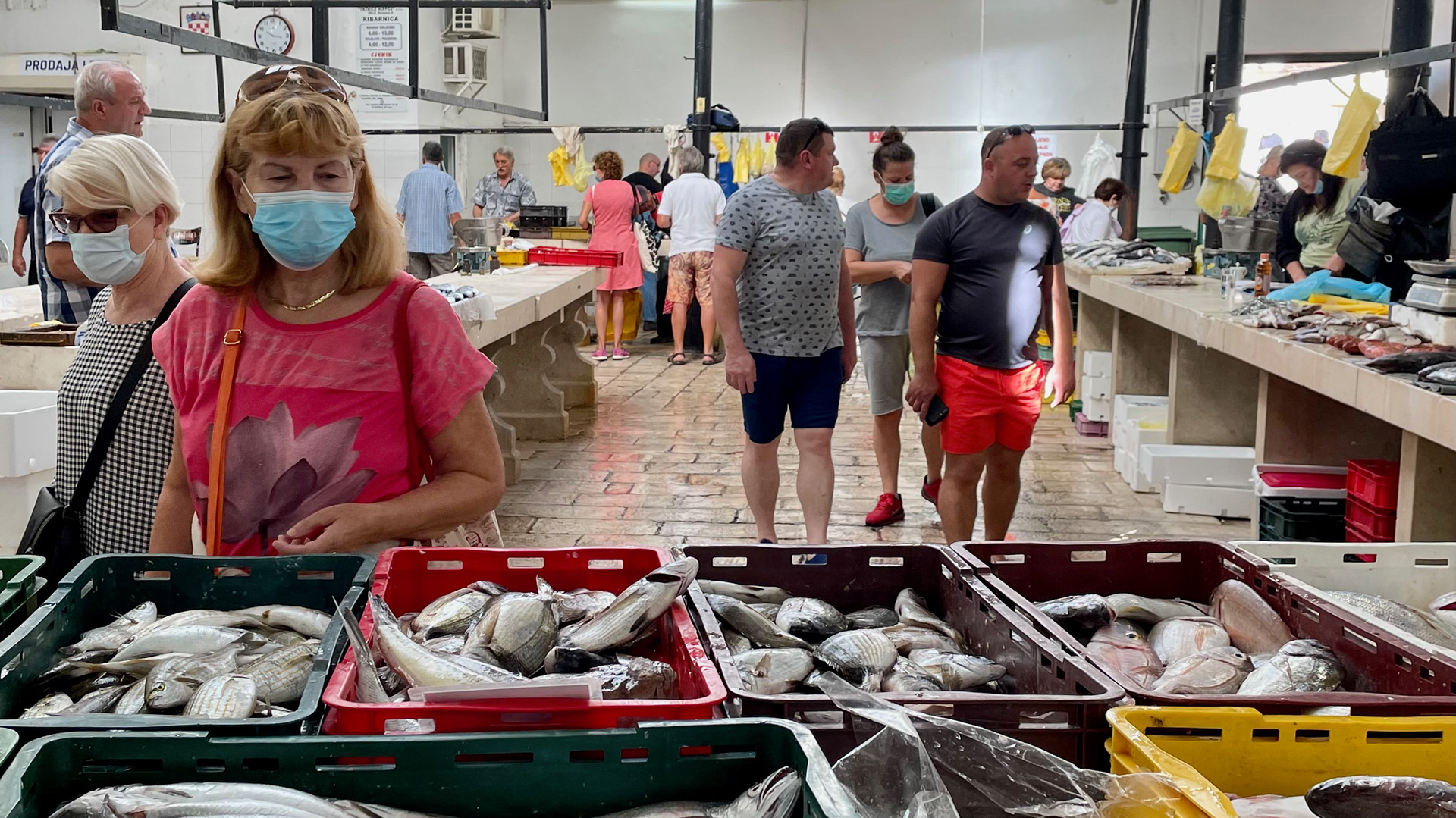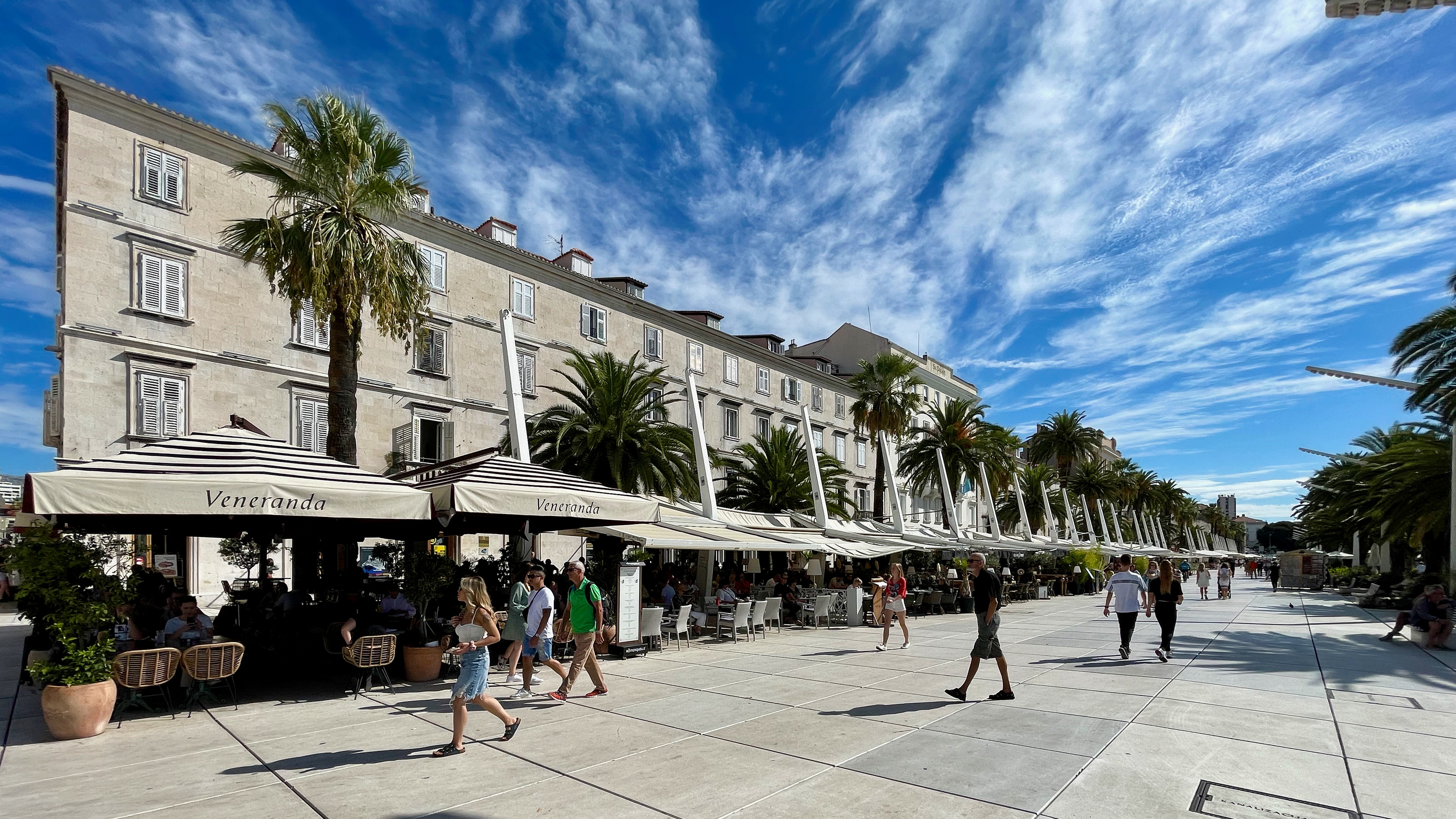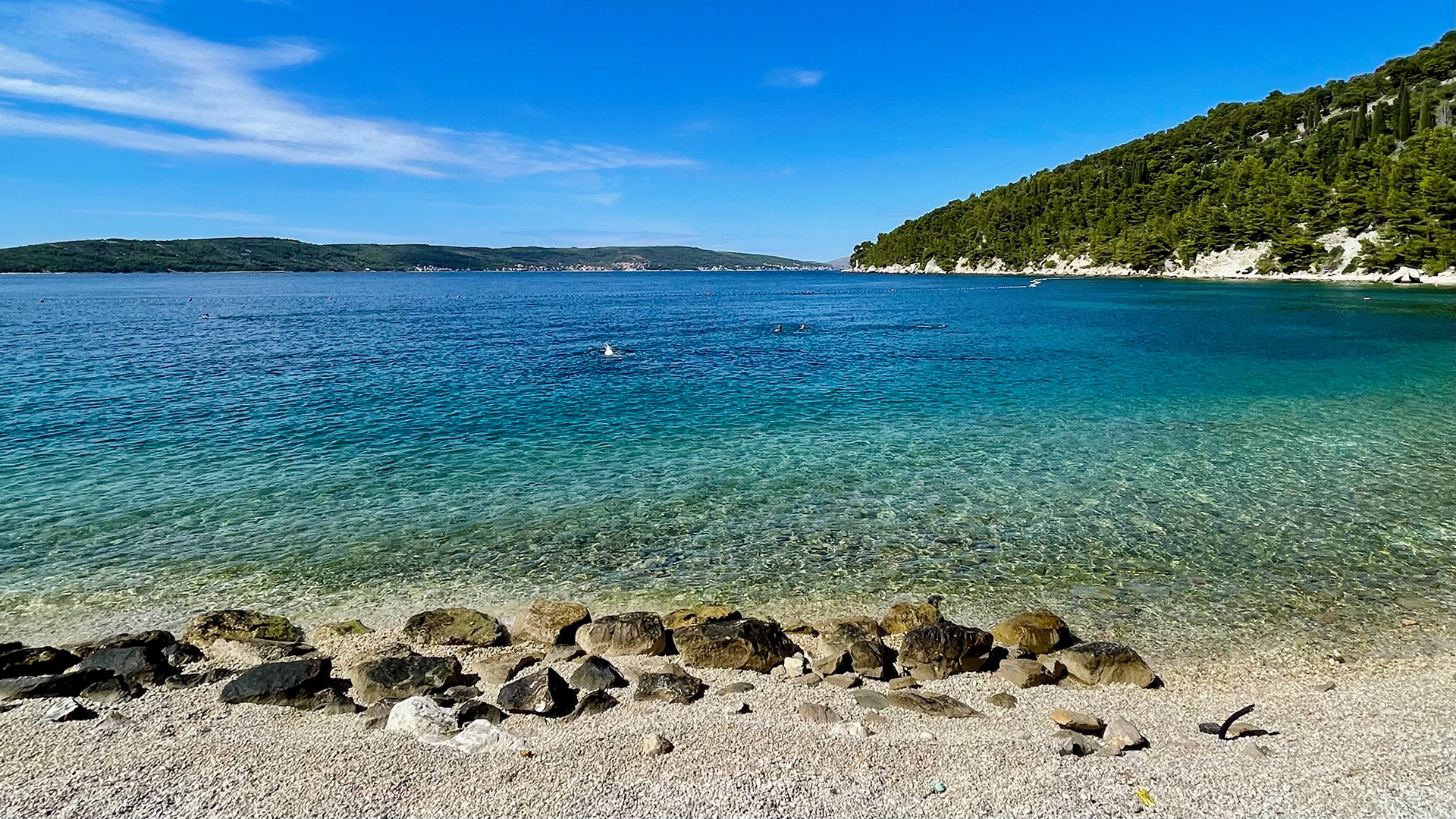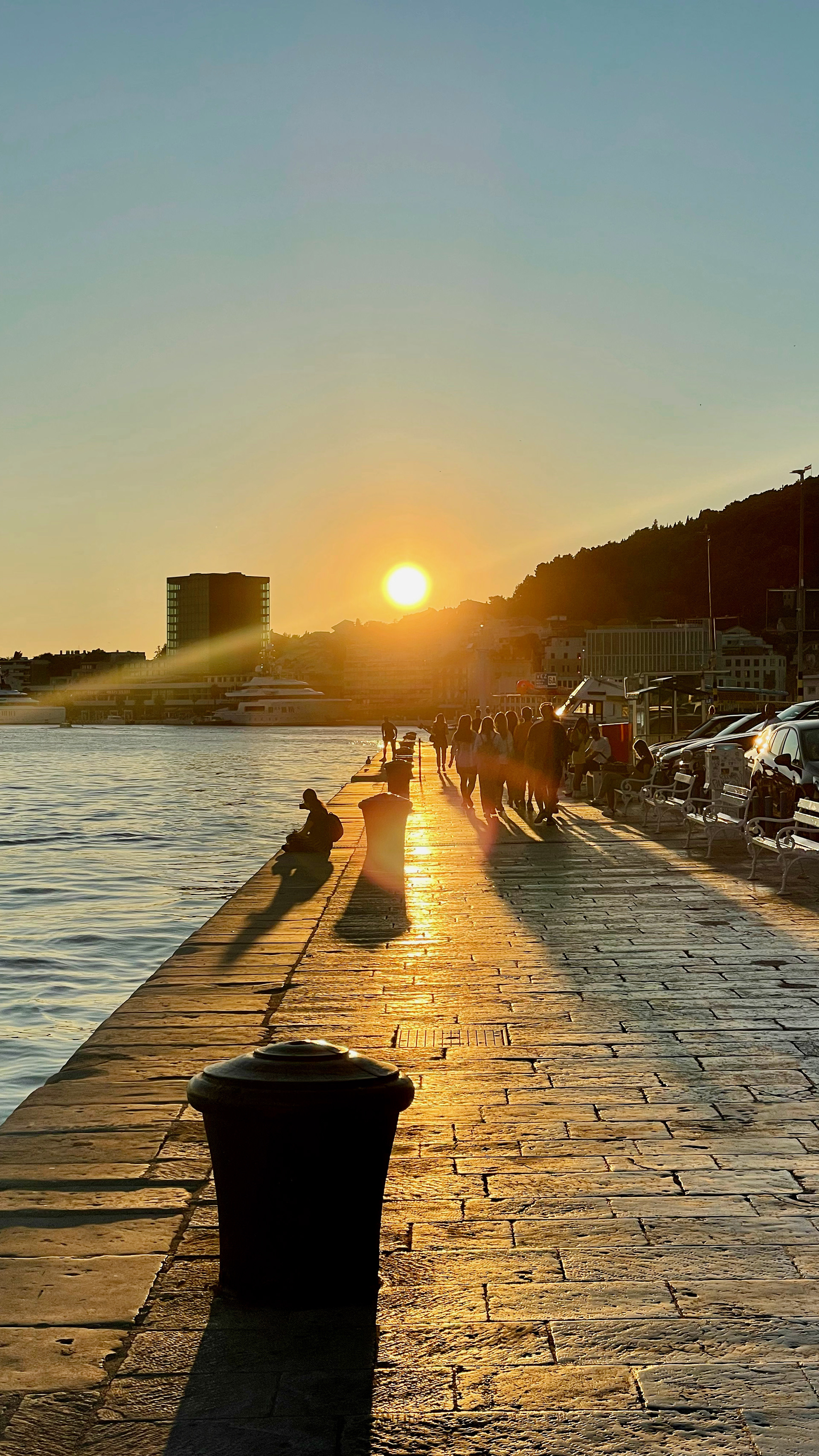 COVID Testing
At the time of departure, Croatia was on the UK government's green list, however, due to the UK being a high-risk country in Croatia, I needed to provide evidence of a negative COVID-test even though I am fully vaccinated. This meant that I needed three tests: two lateral flows for proof of negative COVID-19 status prior to flying and a PCR test no more than two days after arriving in the UK. 
For both my pre-UK departure and my pre-Croatia departure tests, I used
Chronomics
(
www.chronomics.com
) who offer a home test kit for £22.40. Tests are verified by submitting an online form and proof of test (photo of the lateral flow device) and was faster than using Qured, a video-call based service, which was my previous preferred supplier. Once you supply all the information, a fit to fly certificate is automatically generated and available from your online portal. 
For my Day 2 test, I (again) used
Randox
 (
www.randoxhealth.com
), a well known name in the COVID-testing game. For £43 (£48 without discount), the test is as easy to administer as the one's we've gotten used to over the past 18 months. The only slightly annoying thing with Randox is that returning a sample requires you to deliver the sample to a dropbox...and they're not that easily accessible. For example, I had to drive to a M4 service station to drop off my sample.
Bottom Line
Croatia has always been on my list of countries to visit in Europe and it didn't disappoint. I was extremely lucky to get the weather I had, considering that prior to departure the weather forecast had it raining for the days that I was there. I was chuffed that I managed to get a final dose of sunshine and a (very) decent tan before my trips turn into winter city breaks. Croatia is truly a beautiful country and the places I visited aren't even the prettiest places in the country, so I am sure I'll be blown away when I eventually visit again. I loved how easy it is to get around, how amazing the food is and how friendly the people are. 
Travelling on my own was an interesting experience and whilst it was a bit weird to start with, I had quickly gotten accustomed to my own thoughts. The ability to move at your own pace was great but I did miss not having someone to share the best moments of the trip with (and I'm really bad at taking selfies!) That said, the trip has made me grow in confidence when considering travelling alone and will allow me to see more places in the coming months.
COVID-19 is well and truly losing it's grip on travel and I'm so relieved to see that travel is slowly but surely returning to the way it was almost two years ago. It's great to see airlines, like British Airways, continuing to give us flexibility in our travel plans. Testing is getting cheaper and the requirements are also reducing and long may that continue. 
If you haven't considered restarting travel, it may be a good time to start thinking about it now!